Raw chocolate cheesecake
Try this great raw chocolate recipe from new book 'Cook Yourself Young'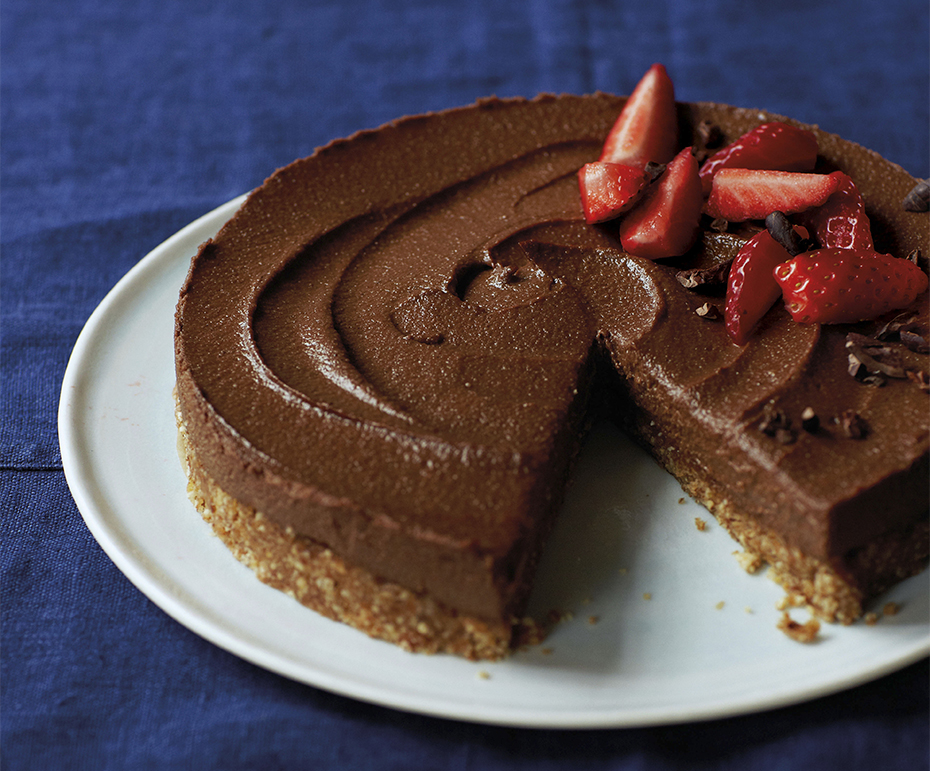 Lacking energy? Keen to eliminate bloating, bags under your eyes, and other nagging and unpleasant symptoms of a poor diet? Well, forget Botox and chemical peels and steer clear of the surgeon's knife. All you need to do is change what you eat and you can 'cook yourself young'.
Naturopath and food and health expert, Elizabeth Peyton-Jones's latest book Cook Yourself Young (Quadrille, £14.99) explains how simply changing the way you cook you can rejuvenate your looks and wellbeing, letting you live a healthier, more balanced and energised life.
In this follow-up book to Eat Yourself Young, the author shares more than 100 'youthing' recipes, free from meat and refined sugar, but still packed full of goodness and flavour. Here's one of our favourites…
RAW VEGAN CHOCOLATE CHEESECAKE (serves 8)
Ingredients:
For the filling
260g raw cashew nuts
1 small courgette, peeled
25g raw cacao powder
85g maple syrup (optional)
1 tbsp vanilla powder, or seeds of 1½ vanilla pods
¼ tsp Himalayan or celtic salt
43g coconut oil, melted
For the crust
100g almonds
100g hazelnuts
90g medjool dates, pitted
½ tsp ground cinnamon (optional)
1½ tbsp coconut oil
To decorate
100g strawberries
Pinch of black pepper
1 tbsp cacao nibs
Method:
1. For the filling, soak the cashew nuts for two hours, then drain.
2. Meanwhile, for the crust, blend the nuts and dates in a food processor, add the cinnamon and coconut oil and blend until well combined. Line the base of a 20cm springform cake tin with greaseproof paper. Press the crust down evenly inside the tin so it is well-compacted, then place in the freezer for 30 minutes to firm up.
3. Return to the filling: chop the courgette into four pieces. Blend the drained cashew nuts until smooth, then add the courgette, cacao, maple syrup, vanilla and salt. Finally, mix in the melted coconut oil. Blend until smooth, then spread over the top of the crust. Return to the freezer and leave to set.
4. Take the cheesecake from the freezer 30 minutes before serving. Slice the strawberries, scatter them with the pepper to bring out the flavour, then arrange them on top of the cheesecake and scatter over the cacao nibs.
Photograph: Yuki Sugiura