Raspberry and coconut oat energy bars
Cook up a batch of these delicious energy bars using Borderfields rapeseed oil – ideal for breakfast on-the-go or refuelling post-workout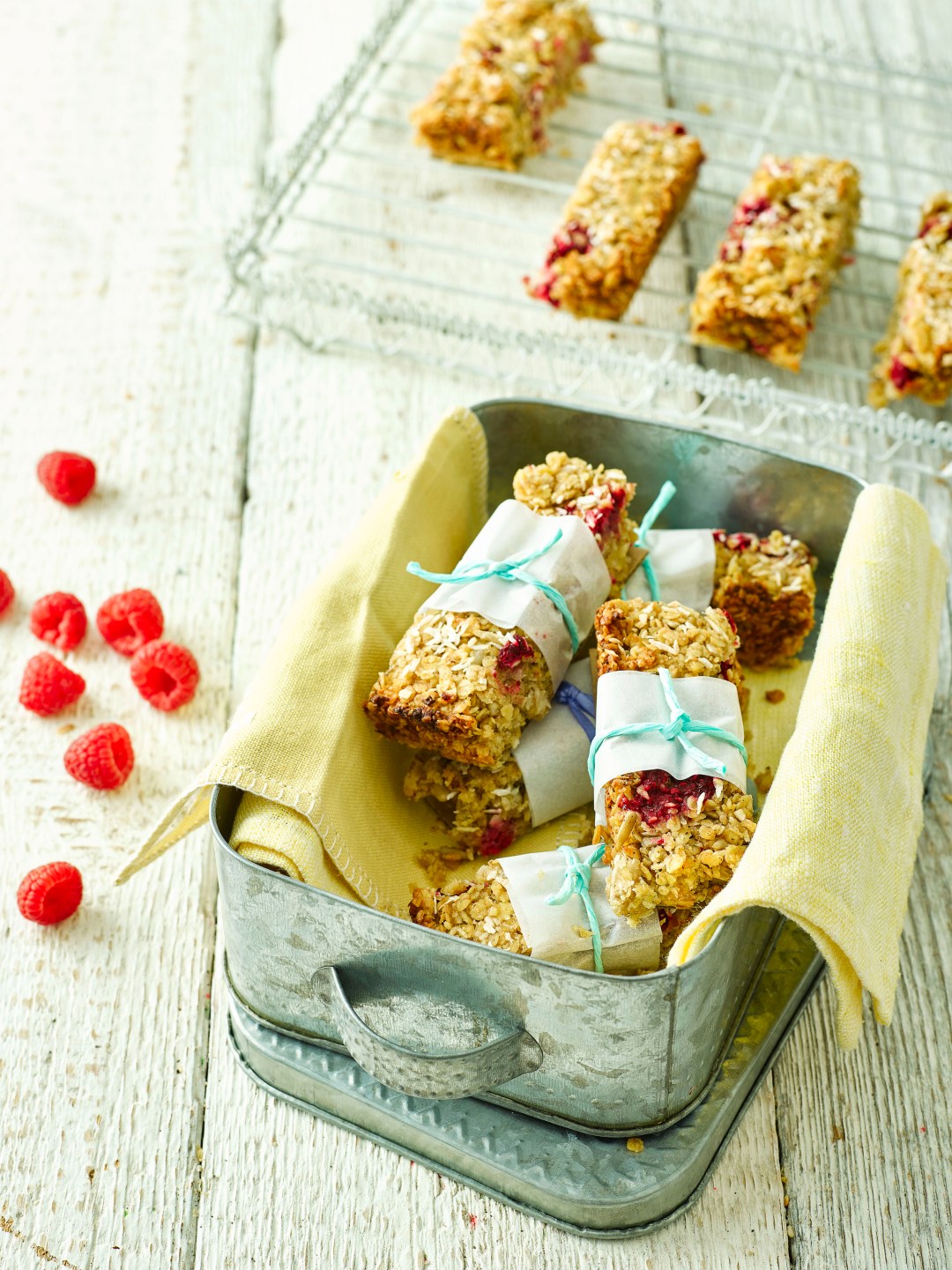 Cold pressed rapeseed oil contains half the saturated fat of olive oil, and is a great source of essential fatty acids, omega 3, 6 and 9. Borderfields was launched in 2005 by a group of farmers who wanted to create a healthy and delicious cold pressed rapeseed oil sourced solely from British fields.
Use the oil in this recipe to make a batch of energy bars.
Makes 10-12
1 banana
100g raspberries
40g desiccated coconut
50g ground almonds
60ml Borderfields Cold Pressed Rapeseed Oil
200g oats
40g light soft brown sugar
1 tsp cinnamon
60ml honey
50g sunflower seeds
1. Pre-heat the oven to 180°C. Mash the banana in a mixing bowl; and then stir in the oats, cinnamon, ground almonds and sunflower seeds.
2. Add the sugar, honey and Borderfields Cold Pressed Rapeseed Oil to a small saucepan, heating over a low temperature until the sugar has dissolved. Pour into the mixing bowl and mix to combine the ingredients. Next, add the raspberries to the mixture and stir gently.
3. Line a square 20cm baking tray with parchment paper. Tip the oat mixture into the tray and flatten using a spoon, ensuring the mixture reaches the corners and is evenly spread. Bake in the oven for 15-20 minutes or until golden round the edges. Remove from the oven and allow to cool for 5-10 minutes, before cutting into 10 or 12 slices.
For more information, visit borderfields.co.uk. Borderfields is available at Sainsbury's, Morrisons, Asda, Tesco and Booths plus Amazon. RRP ranges from £1.99 for 250ml to £4.50 for 500ml.