Q&A: Stephen Price
The trailblazing health advocate and fitness professional meets Nutrition Editor Eve Kalinik – and shares his reassuringly down-to-earth wellness advice, from which we can all benefit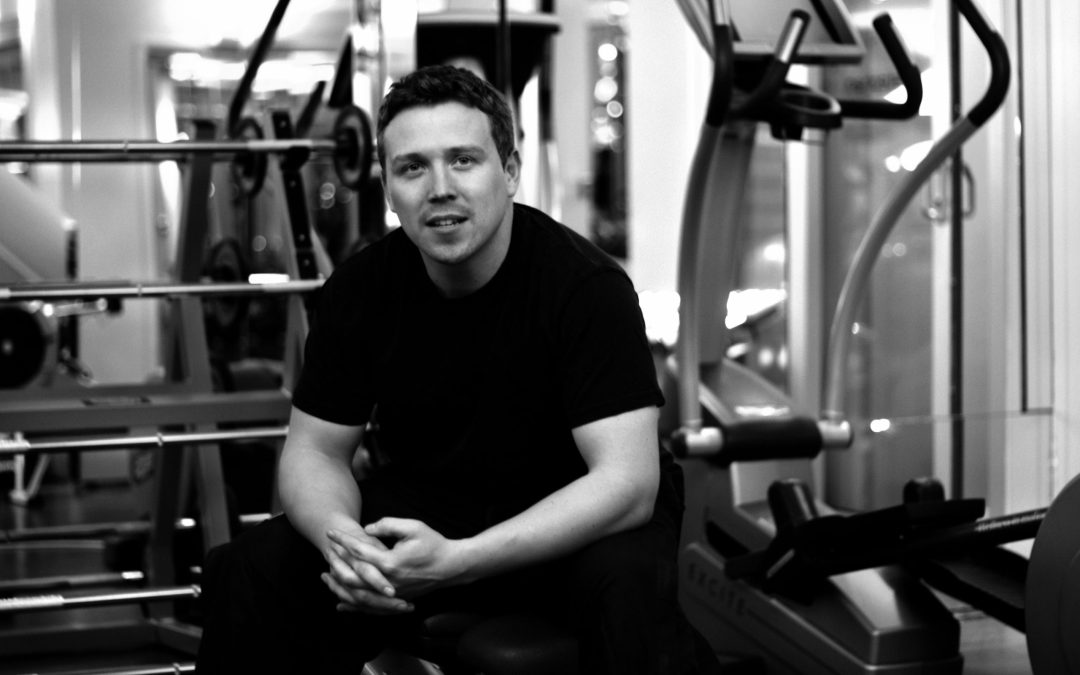 The fitness world can be fickle to say the least, and even the most sceptical among us can get caught up in the latest trend, whether it's spinning studios that look and sound like discos, boot camp training regimes, or pole-dancing classes. While it's fun to try something new, a more measured, softer approach may give us longer term gains, instead of unwittingly chasing the latest fad for less success.
Enter groundbreaking entrepreneur Stephen Price. Price is not new to the industry, having built his highly personalised health and fitness business, SP&Co Jubilee Place, in the heart of London's Chelsea, more than 15 years ago. He was one of the first to realise the concept of a 360-degree approach to wellbeing, and has established himself as an authority in the business – in an unsung hero sort of way.
Instead of the 'no pain no gain' methods promoted by some of his contemporaries over the years, Price advocates a quieter, yet still authoritative, and arguably more effective philosophy. That's not to say that Price and his team haven't helped clients achieve some of the most momentous health and fitness goals – cycling across the United States, for example – but he does it within an holistic framework, bringing together multiple disciplines to get the best results, and often refers clients to other practitioners or professionals if he thinks they provide a better fit.
Price has made personalised fitness his business, and here's how…
Q. You use the refreshing phrase 'less is more' in health and fitness. Why?
I think that what many perceive as little achievements are far more valuable. Making minor adjustments – literally the smallest movements – will automatically make people fitter and healthier, and they will feel better, too. When we go all out with extreme methods and diets, we are putting ourselves a million miles away from our long-term goals. There is an inverse impact on our health when we do something drastic – and understanding that tipping point is crucial.
We are funny organisms because we thrive on adversity and resilience but, at the same time, we are inherently lazy plus our entire body is built for inhibition on many levels, particularly in the nervous system. It is almost like an overanxious parent – the 'punishment' isn't relevant to what we need and it takes a lot to recover from it. The restorative recovery aspect plays an enormous role in how we view wellbeing, and using strategies such as breathing techniques can help the body to recalibrate.
Sometimes, we think that the conscious mind can override the body but it doesn't, and that belief can have negative consequences. It doesn't take too many failures to drop out altogether and it's the tiny little gains, made consistently, that make the most significant difference. We need to make sure that we are not devaluing the smallest bit of progress, and don't underestimate the power of someone putting an arm around you and saying 'well done'. Really, simplicity works. It doesn't take a lot, and every single person can do it.
Q. You work in a collaborative way, which is not always the case in this industry…
It is essential for me to surround myself with interesting people and to share ideas. This has enabled me to collaborate on incredible projects and partnerships over the years. The mentorship side of my business is a 'storytelling' way of learning and teaching, and allows younger team members to apply practical lessons they've learned to their work. My dream is to create a 'learn from work' environment and there is no substitute for being around those with experience.
Q. Tell us about your recent BodySPace launch?
BodySPace [Price's new collaborative fitness and wellness initiative] is the first commercial brand I have started in my own name, and I wanted to do it without selling out in any way, shape or form. It's taken this long to find the confidence to go ahead with it. I wanted a small, high-quality platform to introduce practitioners and latest methods, and evolve them.
BodySPace is an extension of my core philosophy, using scientific testing, nutrition and fitness that can be rolled out into luxury hotels and spas. This will include innovative tests for clients, including heart rate variability monitors to analyse stress responses, as well as functional examinations to develop more comprehensive, and therefore specifically tailored, programmes for clients, that will be constantly evolving. The Corinthia in London is the flagship hotel but BodySPace needs to be kept small to keep the service at an exceptional level.
Q. You have a long relationship with Leaders In Oncology Care, developing exercise programmes during and after cancer treatment. How do you envisage that side of your business progressing?
Providing exercise advice for patients has been a major part of my focus for a decade and it is a personal and prestigious aspect of my business. BodySPace will carry on the good work – helping provide specialist training, motivation and positivity, not just in oncology, but in other specialist areas such as cardiac and diabetes treatment and stress management.
Q. You talk a lot about self-awareness and empowerment. How do you communicate these principles to clients?
There is a psycho-educational process to empower someone to make changes. This means imparting knowledge and support so they recognise what they are doing and why. It's gauging their progress so they have a strategy, and aren't just following trends. A little knowledge allays a lot of anxiety. My clients are not driven by looking good, they want quality of life. I feel privileged to be in a position to help them. As soon as you lose that personal connection, you are not worth your money.
Q. What do you think of the health 'influencers' and the messages they send out to people?
Fitness professionals have a responsibility to create positivity, but it must be authentic. There needs to be accountability, not just health expressed in misleading sound bites, or outlandish claims on the back of zero experience. When it comes to health, nothing and no one is perfect. There's a sense that we're aiming for nirvana, but we are all different. You can't apply someone's rigid methodology to your own body and life – it's not natural. You have to go through the journey yourself and see what works for you. Inflexible programmes don't breed a positive environment or mindset.
spandco.co.uk; body-space.co.uk