Q&A: Nicky Clinch
Transformational life coach, macrobiotic counsellor and chef Nicky Clinch takes us through her wellness journey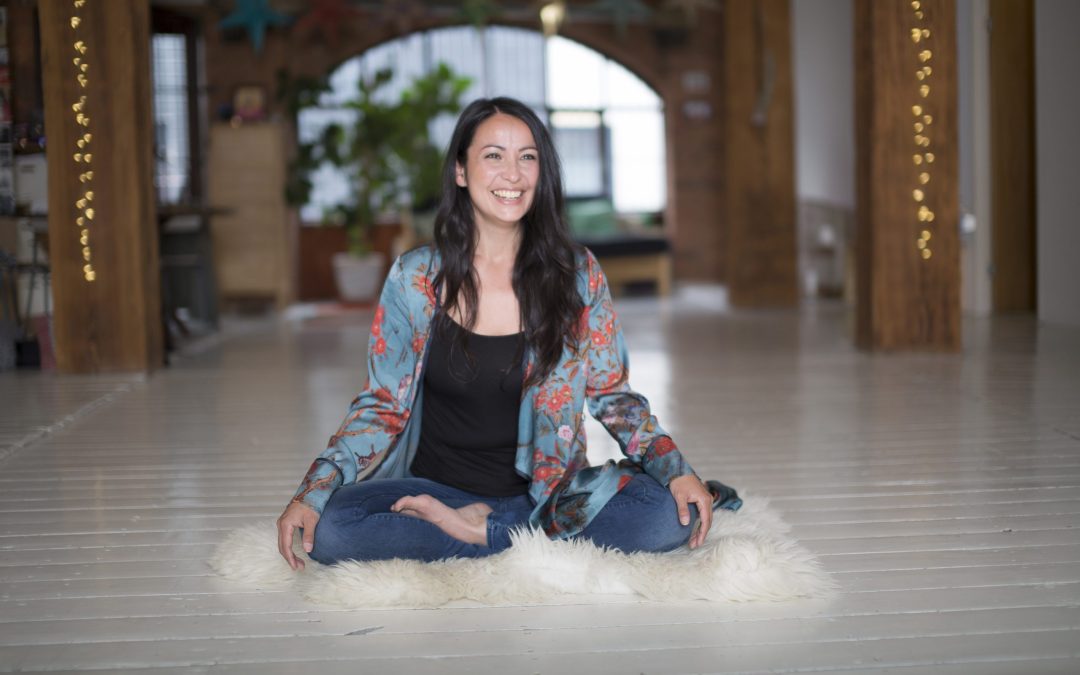 What inspired your interest in health and wellness?
It all began for me 17 years ago when I rock-bottomed from my addictions and eating disorders. I was only 20 years old but I'd been an active addict for over a decade and I was in very poor health. When I started to get clean and came into recovery I had to start learning a new way to live my life that was based on healing, self-care and self-love.
As each year went by I found myself becoming more and more passionate about it and soon my whole life became about learning how to feed and nourish my heart, body, mind and soul in a way that I would continue to grow.
Tell us more about macrobiotic counseling? What does it involve?
Well, my particular technique is unique. I trained in oriental diagnosis and oriental medicine, learned about food, cooking and nutrition from a more yin and yang perspective, plus I trained in emotional transformation. With the understanding that our diet, lifestyle and our emotional health all has an impact on our health and wellbeing.
So, in my sessions I will work with a client on any one/or all of these areas. I always say it's like coming to see a Chinese doctor, a nutritionist and a therapist all in one session. I will look at the whole picture with a client, the current and past physical health, their emotional history and what they are still carrying, their diet and lifestyle and their constitution. Everything giving me a clear and whole picture on what that individual needs to shift, heal and come home to a place of balance and themselves.
We've seen a big shift in the conversation surrounding women's health – with the onus on nourishment over deprivation and celebration over guilt… how can we do more to make this happen?
Firstly, it's so amazing (and a relief) to see the shift happen and the focus coming more to one of self-love and self-care rather than rigid diet and exercise answers. But I still think it needs to be happening a lot more. So how can we do more? I think just more sharing honestly that none of us are perfect and that is more than ok to simply be human in all our glory. That the importance is NOT about being skinny and finding the perfect diet but having a nourishing, meaningful life and feeling at home in our skin throughout it. For me, attraction is a powerful tool.
If we can do it for ourselves, we can give others permission to do the same.
And what's your best advice for those who have always struggled with self-care?
Firstly, healing this relationship with ourselves takes time. I always want to manage the expectations of my clients, as often across social media and society there is a message that we 'should' be getting it quickly. In my experience, learning how to heal the relationship with ourselves so that we genuinely love ourselves and want to take care of ourselves takes time and commitment, and constant choices and continued practice. The best piece of advice I would give someone is take things one day at a time, please be gentle with yourself and try one loving action each day.
Some days you may be able to, others you may not. And that's ok. The more accepting you can be with yourself with where you are, the more likely you will want to try and be loving again. The more you beat yourself up for 'not getting it right again' the less likely you will get anywhere. If we can become unconditionally accepting of who and where we are… well then we are already half way there.
What inspires you daily?
Gosh, each day will be different. Watching my daughter learning how to ride her new bike, watching the veggies in my garden grow. Seeing my clients and students so courageously embrace themselves in their journey of healing and growth. Hearing honest, vulnerable and authentic shares on social media. Listening to a podcast or reading a great book.
Inspiration can come from anywhere and I guess that's what's so lovely about life.
What practices keep you grounded, strong and healthy?
Wholefood cooking and eating. Moving my body in whatever way feels right that day. Meditation. Journaling. Connecting openly with others. Plenty of cuddles and affection with my daughter and hubby. Doing absolutely nothing when everything gets too busy!
Tell us about what you have planned for the future?
I have another of my newly-launched Being in Heart workshops coming on Friday, 15 September at 42 Acres, Shoreditch, followed by a deeply immersive Being in Heart Urban Retreat on 21 and 22 October. Such powerful and magical bodies of work all about feeding and nourishing our hearts, so that our hearts can feed and nourish our lives.
Also, I have my next Feed Your Inner Warrior six week program starting on 14 September, which is where I teach the cooking, the oriental medicine and yin and yang – we do the deep emotional healing of the relationships we have with ourselves. It's my signature program. Plus so many more amazing events and projects coming up next year which I cannot quite tell you about yet… so watch this space!
You can find everything on my website nickyclinch.com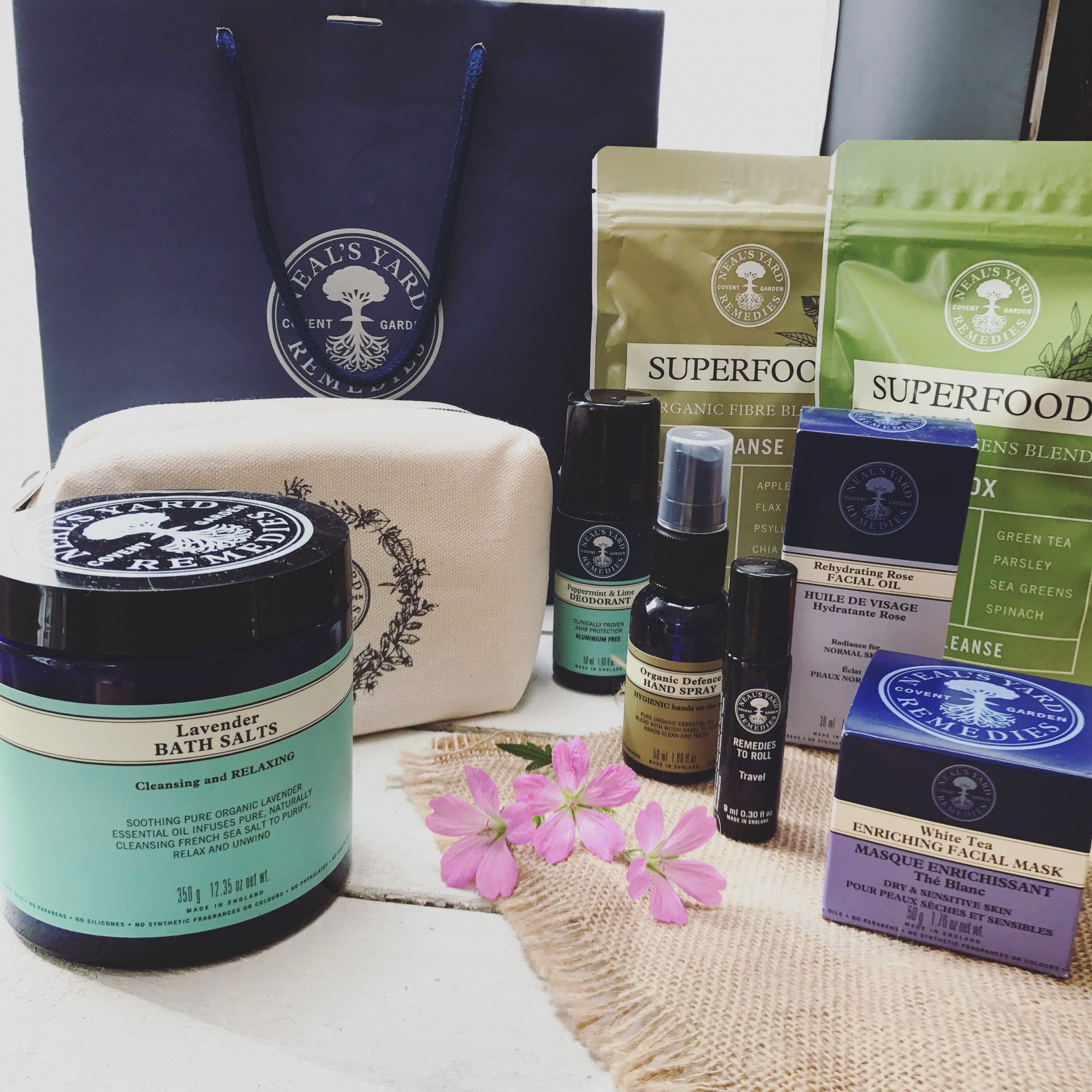 If you're thinking about booking one of Nicky's workshops or retreats, be sure to use code: Psychologies1 to be in with a chance of winning a Neil's Yard self-love hamper! You have until 14 September to be in with a chance of winning.