Psychologies' second book 'Real Focus' is out now
What do people with real focus have, that those of us who perpetually feel rushed off our feet, and totally disorganised, don't? Perhaps our latest book can help…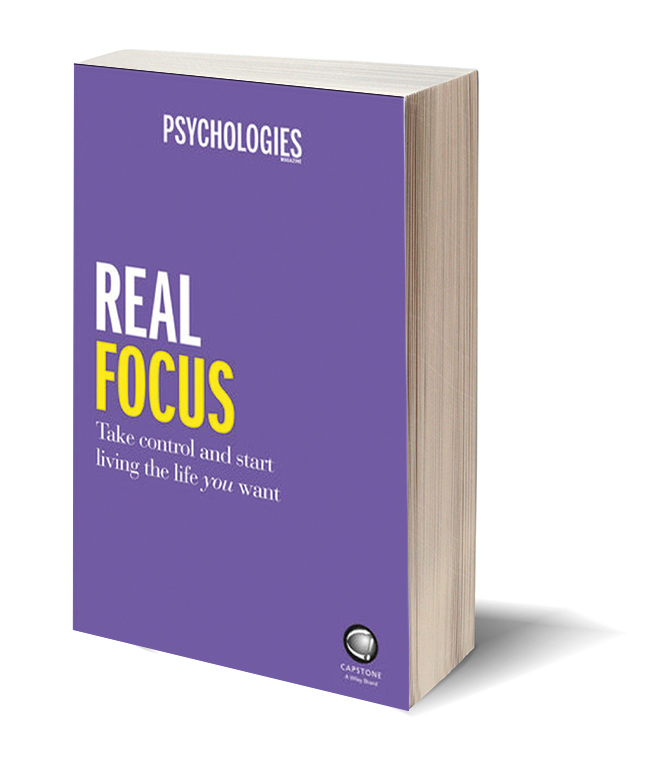 You are probably reading this amid a pile of life admin, if you're anything like us – supporting a family member, cleaning the house, your daily jog, a project for work, calling a friend, making dinner… the list goes on. It feels like we have never been so busy, yet life just keeps getting busier. And for us, that's not a realistic, or fulfilling way to live.
That's why we've decided, as we do at Psychologies, to walk the talk and dedicate a whole book to the subject in order to figure out exactly what we can do about the 'busyness' epidemic that is taking over our lives. Could Real Focus (Wiley, £9.99) help you?
1 How are you doing today?
Are you busy? Feel like you are constantly working but not really achieving anything at all? Distracted by interruptions? Always juggling multiple tasks at once? Unable to keep track of everything you have to do? Feeling like you are trying not to fall off a speeding treadmill?
2 What do people with real focus do that you don't?
What habits do they have? Real focus is simply 'curating' the best life for you: knowing what's important to you right now – doing less, but doing more of the things that really matter. Real focus is playing to your strengths and doing what you love. Real focus is devoting time to thinking about how to change things. Real focus is not over-committing yourself. Real focus is giving regular, focused attention to the things that you want to happen. Real focus is having time to work, love and play.
3 Real Focus: Take Control and Start Living the Life You Want is out on 13 May!
Learn about yourself and the reasons you are constantly busy, why you work so hard but feel like you get little done, and where you lack focus and the impact this has on you.
Master the difference between real work and 'busy work' in order to free up valuable time in your day.
Discover the tools and techniques to find balance, create boundaries and learn how to prioritise and, crucially, how to become more focused.
With the help of the most renowned and respected productivity experts in the world, create the space and time to identify what is really stealing your time and attention, so that you can devise a strategy to focus on what actually matters to you.
REAL FOCUS, PSYCHOLOGIES' SECOND BOOK IN THE NEW SERIES, IS OUT ON 13 MAY.
SPECIAL OFFER
Visit any WHSmith airport, rail or hospital store between 12 and 18 May to buy your copy of Real Focus and get one half price. Or pre-order your copy here