Pesto crusted fish
Mix up your fish dishes with a simple to make pesto crust from Pip & Nut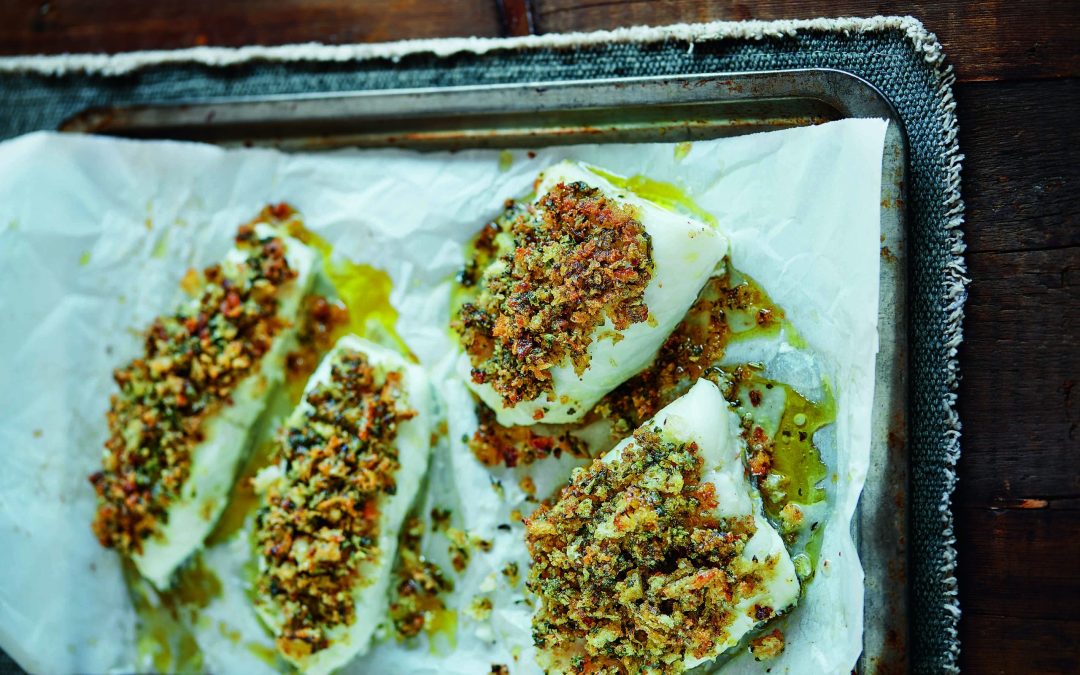 This delicious pesto crusted fish recipe comes from Pip & Nut's new book Pip and Nut: The Nut Butter Cookbook by Pippa Murray (Quadrille, £15).
Serves: 4
Time: 20 mins
Ingredients
2 tbsp nut butter pesto
85g/3oz fresh breadcrumbs
Finely grated zest of 1 lemon
4 white fish fillets
Method
Preheat the oven to 200°C/400°F/gas mark 6. Mix the pesto with the breadcrumbs and lemon zest.
Lay the fish skin-side down on a baking tray and press the breadcrumb and pesto mixture over each fillet, to cover the surface of the fish. Bake for 10 minutes, until just cooked through, then serve with a simple salad and some new potatoes.
Photography: Adrian Lawrence