My husband is such a flirt
Our agony aunt Mary Fenwick offers a new perspective on whatever is troubling you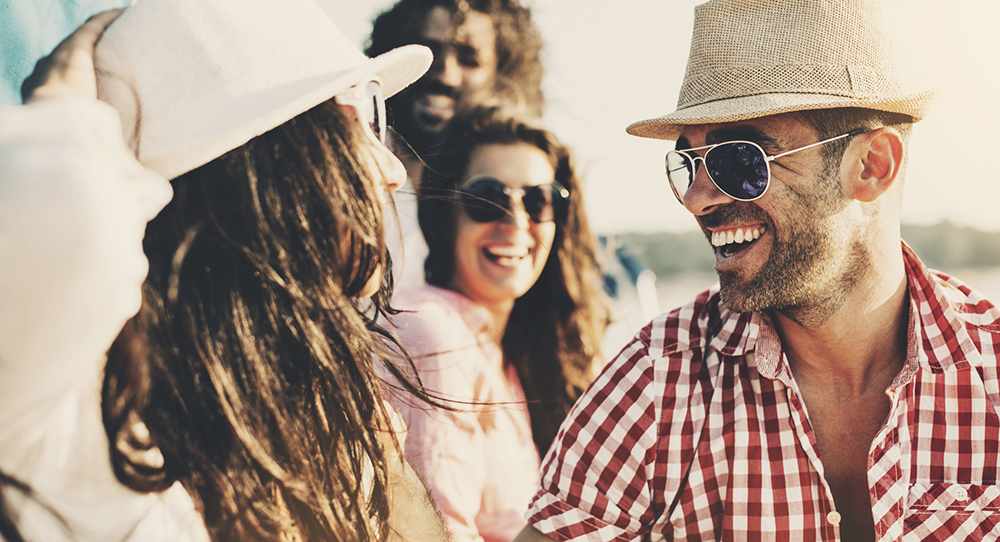 Q: My husband is very good-looking and he can be a bit of a flirt. When we go to parties, he sometimes spends all night chatting to other women and I find it really difficult. He hates it when I get jealous or say anything and just says I should trust him, but it's horrible. Any tips on how to cope with it?
A: I'm dealing with your short question at some length, because I suspect it's an acorn: small, but with everything it needs to grow.
Essentially, I agree that having a husband who is a bit of a flirt is something you can learn to live with, but I react badly to the word 'cope'. It sounds like martyrdom, which is no way to live a long and happy life. I prefer the idea of making a choice to accept this difference, with humour and affection.
When it comes to relationships, John Gottman is the bee's knees, the cat's pyjamas and the ant's pants. He made his name with the accuracy of his predictions about couples' chances of divorce, and his book The Seven Principles For Making Marriage Work is one I often give away, and buy again.
The specific question for you, though, is whether this problem can be solved. Perhaps it's simply a fundamental difference in your personalities: he likes to flirt, you don't.
Wait, though, don't panic. This is not as big a deal as it might sound. Gottman says most – 69 per cent – of marital arguments are about what he calls 'perpetual problems'. It's the opposite of a romantic idea – you probably don't remember a wedding vow to cherish your husband's fundamental difference, but maybe it's one we should write.
Research says instead of solving perpetual problems, it is more important whether a couple can talk about them constructively. Otherwise there is a danger of gridlock – that feeling when your wheels are spinning but you're getting nowhere, and youare alternating between saying mean things, or sitting in silence.
If you search 'solvable perpetual' on the website gottman.com, you will find six techniques for managing this kind of conflict. You won't be surprised to find the word 'compromise' in there. The skills most of us don't learn at school are the best way to start an argument (gently!), the capacity to listen to what's going on underneath the words, and being graceful in accepting your partner's influence.
One idea – if your husband agrees he will also flirt openly with his gorgeous wife in front of other people, you might both enjoy it. At parties with my husband, we used to play a game called 'Who would you sleep with if you had to?' and compare notes at the end!
Mary Fenwick is a business coach, journalist, fundraiser, mother, divorcée and widow. Follow Mary on Twitter @MJFenwick. Got a question for Mary? Email mary@psychologies.co.uk, with 'MARY' in the subject line.
Photograph: iStock