Marriage: why bother? Witness
In the first of three pieces on the enduring appeal of marriage in the modern world, Claire Jagge – in a long-term relationship but unmarried – wonders just what it is about a wedding that makes her cry every time...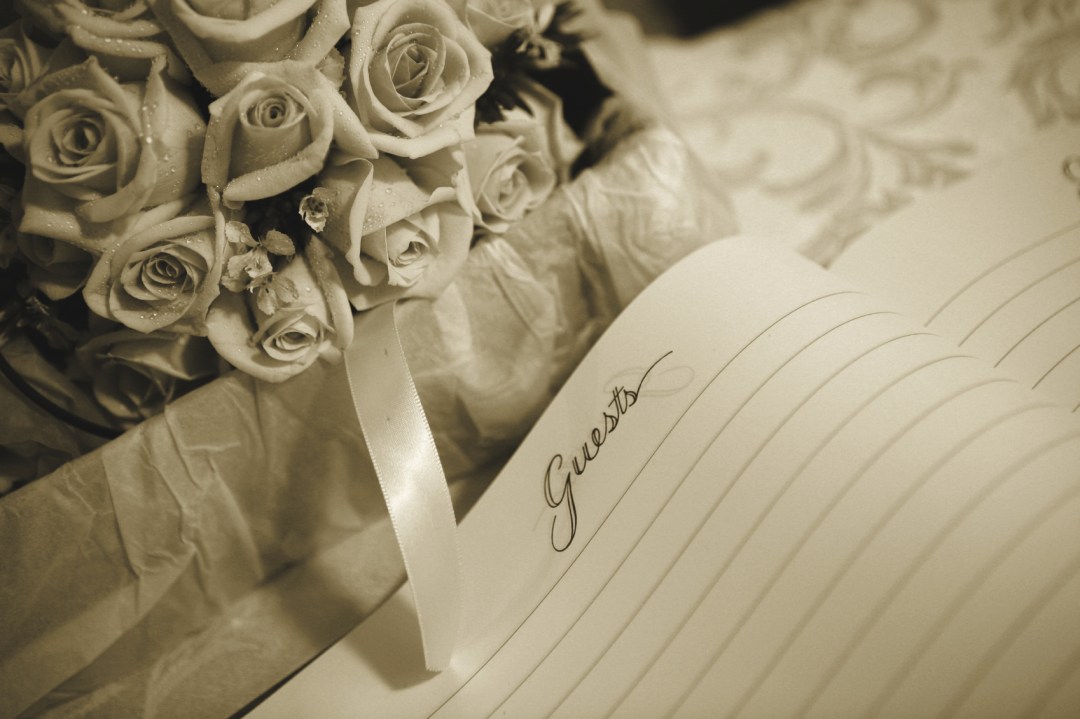 When I was a little girl, I played with dolls only when I wasn't climbing trees, and I didn't spend time imagining my wedding day. When I was asked about my wedding-dress plans, I chose the same dark green silky material usually sported by my Sindy doll, and that was as much thought as I gave it.
As a teenager, I went no further than playing along with word games meant to 'reveal' the first letter of the name of my future husband. And in my twenties, I didn't start trying to imagine each of my boyfriends in the role. Marriage seemed like something that happened to other people. I just couldn't imagine it for myself, and it wasn't something I worried about.
In my late twenties, in more serious relationships, I would attempt to consider my boyfriends as people I might spend the rest of my life with, but could never quite see it – and each of the relationships ended sooner or later.
It was only in my thirties, three years into a relationship that seemed right in a way none of the others had, that marriage began to appear on my radar as a genuine option. Out of what felt like nowhere, with a thump, a yearning landed somewhere in the middle of my chest and began to haunt me.
Suddenly, I was one of those stereotypical 30-something women I'd always mentally distanced myself from. I'd catch myself silently playing an ideal-wedding-day film reel in my head. I'd attend the weddings of friends or relations and think about how I might do it differently. I'd make a mental picture of the length of the sleeves on my dress (T-shirt length, incidentally and a demure, but flattering, V-neck).
All this was unsettling because it didn't fit the story I'd always told myself about myself – wasn't I an enlightened, modern woman in her own right who'd never need to change her name? Part of me still couldn't conceive of being referred to as anyone's 'wife', even by the man I love so much. The word 'bride' was ickily linked in my head with 'of Christ' or 'of Frankenstein'. I often cringed at weddings I attended, unimpressed by matching décor or scores of bridesmaids. And yet, and yet… the odd yearning continued.
You'll note these are all wedding fantasies, not marriage fantasies. I'm essentially already living as if married – my boyfriend and I bought a house together, we've discussed having children, and he's told me he wants to spend the rest of his life with me. Crucially, though, he's not keen on the idea of the institution itself, and I've been reluctant to push for marriage when I wasn't even sure why I wanted it.
Earlier this year, I attended the wedding of a bride who is a practising Quaker, and the reason behind my yearning hit home. I always cry at weddings – usually during the speeches – but this one moved me from the get-go. Why? If you think about the meaning behind the day, it's about witness. The couple already know they're planning to join their lives together and in many cases, in a practical sense have already done so. The purpose of the wedding is for them to stand before their community (family and friends), before their version of God (if they believe) and the state (to make it legally binding) in order to let the world know their intentions.
A Quaker wedding underlines this more than any other I've attended. Every single person attending the wedding is considered a witness to the union – instead of just one or two specially chosen people, everyone signs the marriage certificate. During the ceremony, you all sit in silence and wait for the couple to become ready to stand and say their vows to each other, unmediated by a priest figure. The simplicity floored me.
The yearning briefly became a sort of sorrowful envy – why couldn't I have this? Once I'd finished guiltily crying in the loo, it dawned on me what it was I was looking for in a wedding and the marriage that follows – recognition. I want everyone to know that we've made this decision – that we're in it for the long haul. I don't care about the exact colour of my dress, or where we say our vows, but I want my boyfriend to tell the world he's going to stick by me through thick and thin – and I want to make that promise back.
Whether you choose to get married or not, a long-term relationship will have highs, lows and a whole lot of flatline boredom or satisfaction in between. That moment of standing before your community, whether in a whiter-than-white dress or a pair of trainers, is ritually important to me because it's when you formally turn to each other and the world as you know it and say, 'We're going to do this crazy, difficult thing. Yes, we are!'
Not everyone needs that organised gathering of cheerleaders, to feel confetti landing softly on their shoulders – for a long time I thought I didn't. But it turns out I do. I need to say it, and I need to hear him say those words, loud and proud: 'I do'.
Photograph: iStock
More inspiration:
Read Ten lessons from ten years of marriage by Sarah Abell on LifeLabs