Magic soup
Warming, nourishing, a hug in a bowl – it has to be soup. Try this recipe from a new book by Kate Adams and Nicole Pisani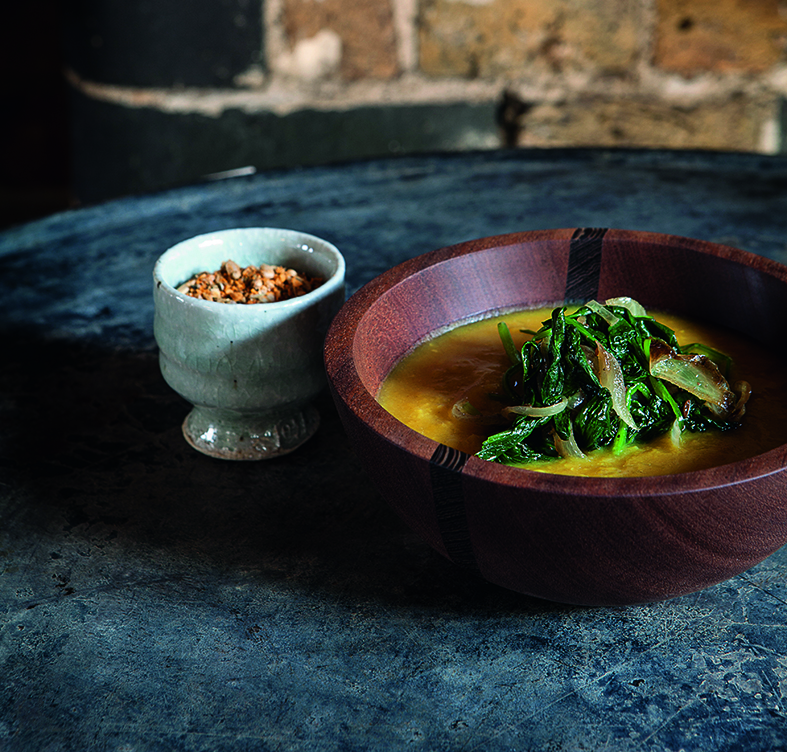 It's February, it's cold outside – it's time for a steaming bowl of something soothing.
Chef Nicole Pisani (formerly of Ottolenghi fame) and writer Kate Adams teamed up to create the most beautiful, gently humorous book about soup you could possibly dream up, so we asked them to share the recipe that gave them the title for their book – Magic Soup: Food For Health And Happiness (Orion, £18.99).
'Magic soup, Kate discovered, is what Mauritian women eat after having a baby to get back in shape while getting as much nutrition as possible. We fell in love with the name and it always reminds us to make a batch of soup when we're feeling in need of a burst of delicious healthiness. We've created a version of our own, with a combination of the best metabolism-boosting spices, including cayenne pepper, turmeric, cinnamon, ginger, black pepper, cardamom and cumin.' – Kate Adams and Nicole Pisani
SERVES 2
Ingredients:
250g yellow split peas
¼ tsp cayenne pepper
½ tsp ground turmeric
1 tbsp coconut oil or unsalted butter
1 onion, sliced
½ tsp cinnamon
½ tsp ground ginger
½ tsp garam masala (or a mixture of cumin, black pepper, nutmeg, cardamom, cassia, cloves)
180g young leaf spinach
2 tbsp toasted mixed seeds (such as sunflower seeds, pumpkin seeds or sesame seeds)
Method:
1. Rinse the split peas thoroughly and put them in a saucepan with 1 litre water, the cayenne pepper and turmeric, and bring to the boil. Reduce the heat to a simmer and cook gently for about 50 minutes, or until the split peas are soft and broken up.
2. Remove half the split peas and process to a smooth consistency in a blender (or use a stick blender), then return them to the pan with the rest and stir through.
3. Heat the coconut oil in a large frying pan, add the onion and cook gently for about 10 minutes, or until soft. Add the spices and continue to cook for about 5 minutes, until the aromas are released.
4. Add the spinach to the pan and stir until it has wilted. Heat through the split pea soup, divide among 2 serving bowls and top with the spiced spinach and onions. Garnish with toasted mixed seeds.
Photograph: Regula Ysewijn