Literary walks and romance in East Hampshire
Ellen Tout explores the literature-themed walks and landscapes of East Hampshire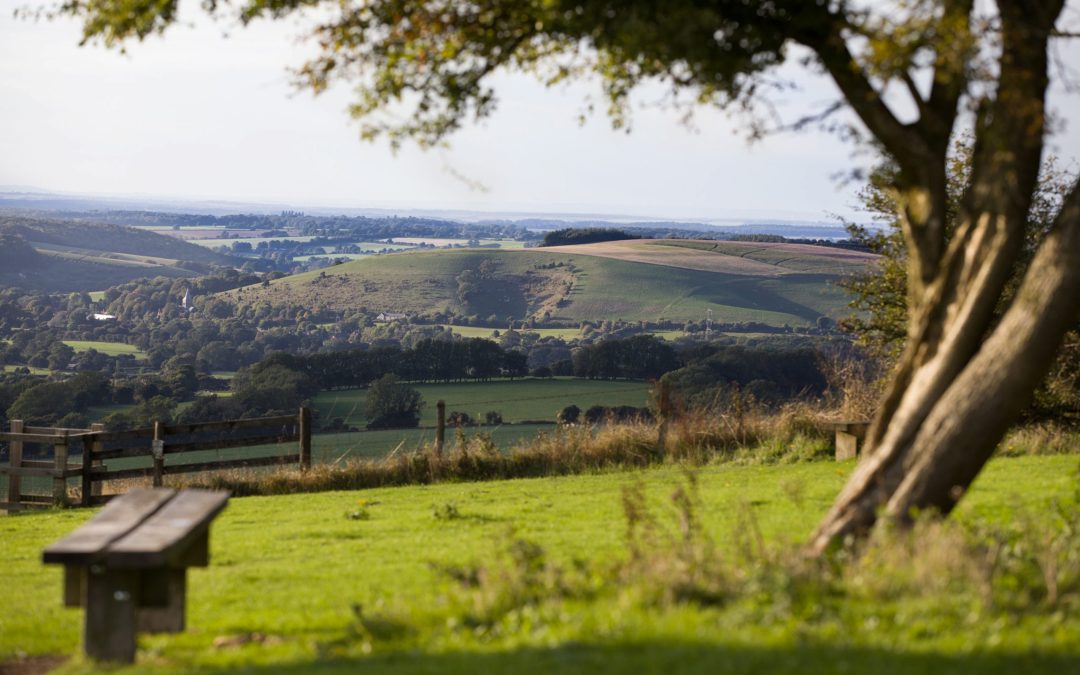 Ten years ago, I started life as a student in Southampton, milling around the city and nearby Winchester. But it wasn't until returning for a weekend of walking that I discovered the significance of Hampshire's literary history. The opportunity to following in writer's footsteps feels so romantic, unearthing stories hidden for hundreds of years.
Our journey starts in the old village of Chawton, on the edge of the South Downs. Here, Jane Austen wrote in 1811 in a letter to her sister Cassandra: 'The plan is that we should all walk with her to drink tea at Faringdon'. And so we did too. The five-mile route to Faringdon begins at Austen's 17th century home, where she lived and wrote. See more about Jane Austen's House here.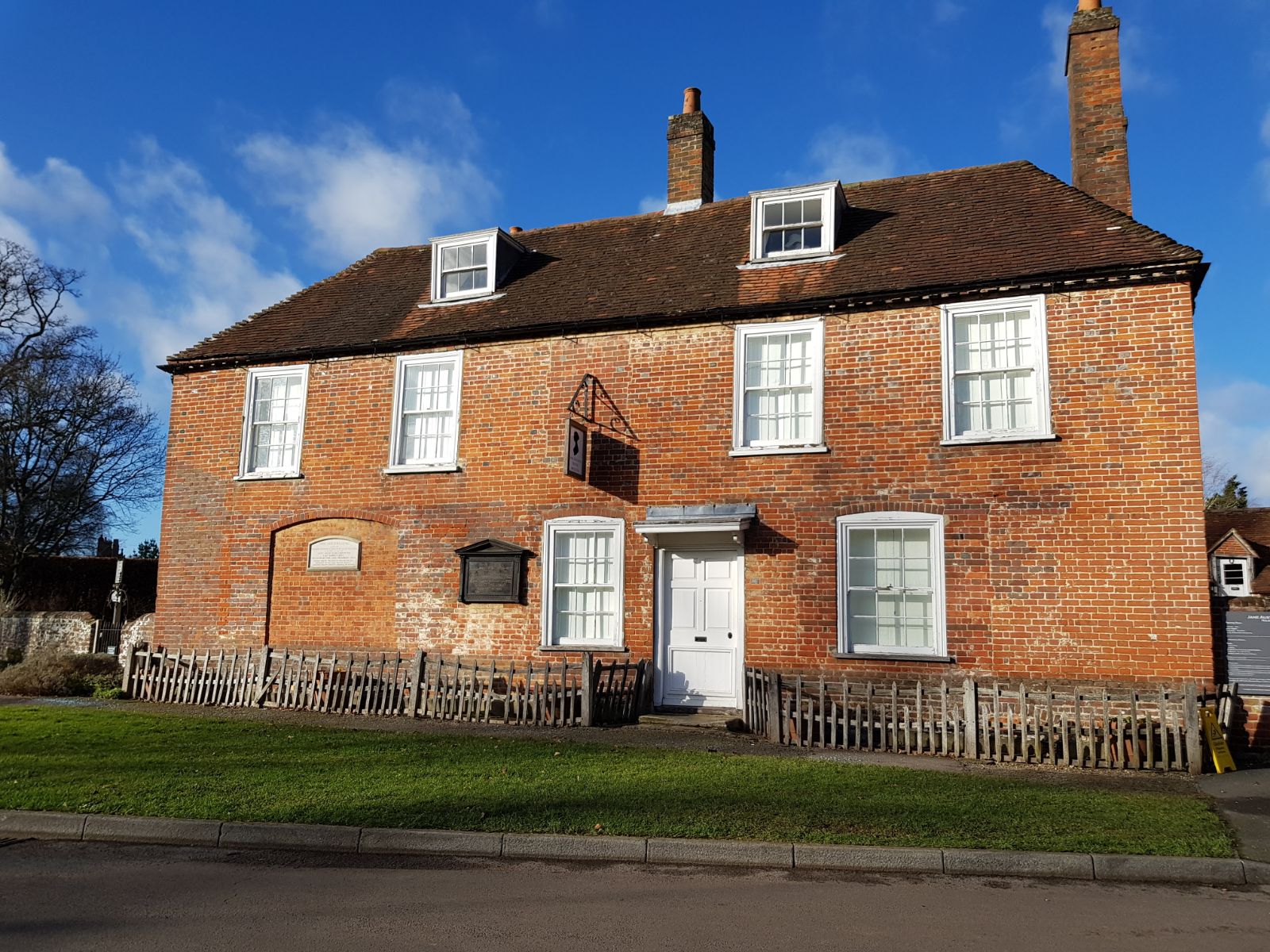 Following the map out of the village, I notice things I might otherwise have overlooked – the old plaque on the school, the cobbled walls, and across the meadow, St. Nicholas' Church. Tucked behind the church building, still sit the graves of Austen's mother and sister.
In this valley, now dotted with sheep, also lie the springs to the River Wey, which Austen admired walking by. We follow this, passing Chawton Estate where her brother lived and she described dining as 'a snug half dozen'. Seeing her words brought to life warms this bleak English morning.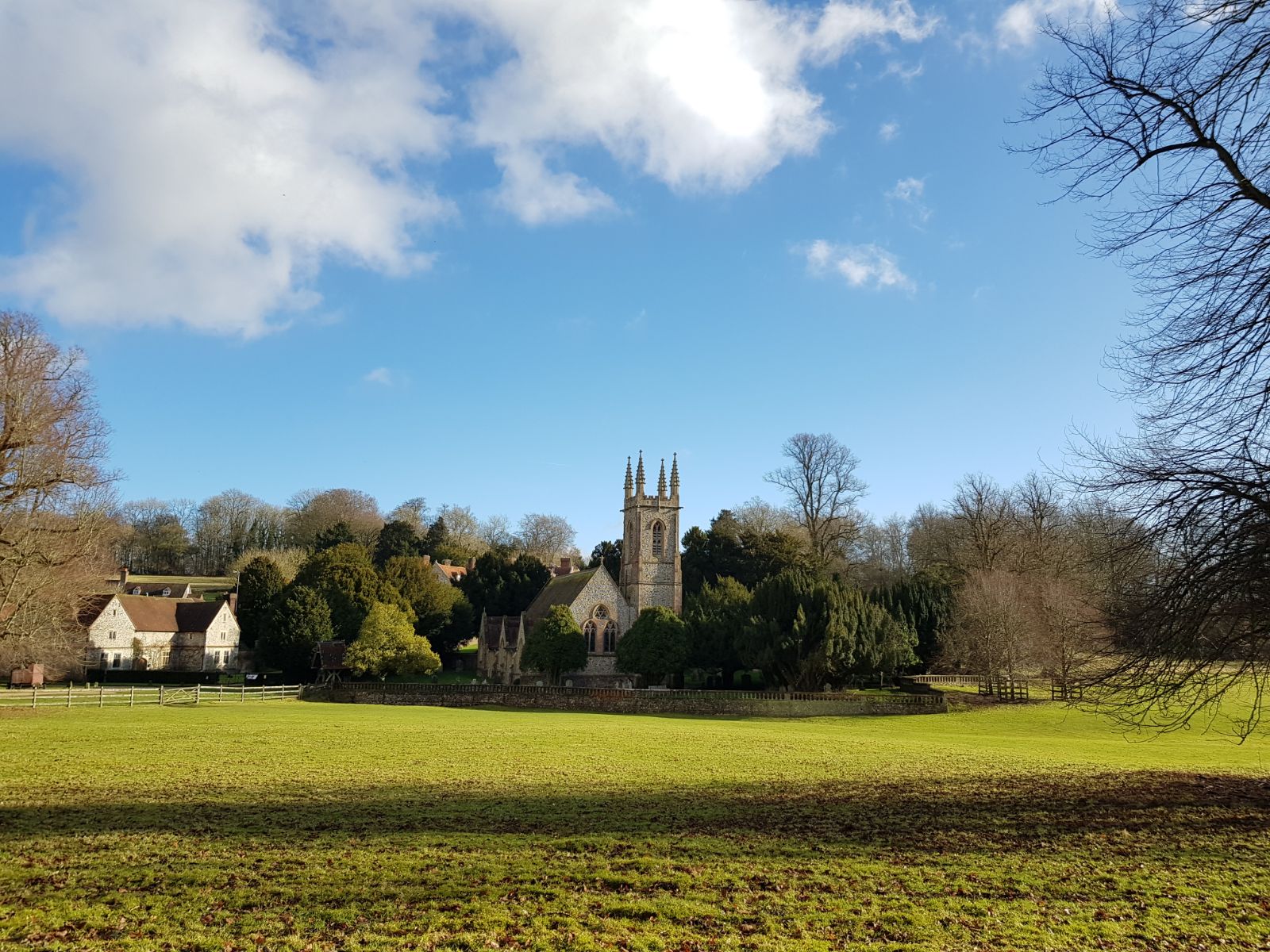 The path takes us over an old stile and, through muddy leaves, we clamber to the walk's highest point. Breaking for a drink, I look across the farmland and to the next village along – Selborne. Here lived the 18th century naturalist and writer, Gilbert White, who also now has a marked walk following his life-long investigation of the natural world.
Meandering down through yew trees, we descend into Farringdon, a charming village with thatched houses and quaint cottages. We peek into the gardens, imagining the stories and lives that have passed through. Austen travelled here, to Wood Barn farm, to buy meat and vegetables on special occasions.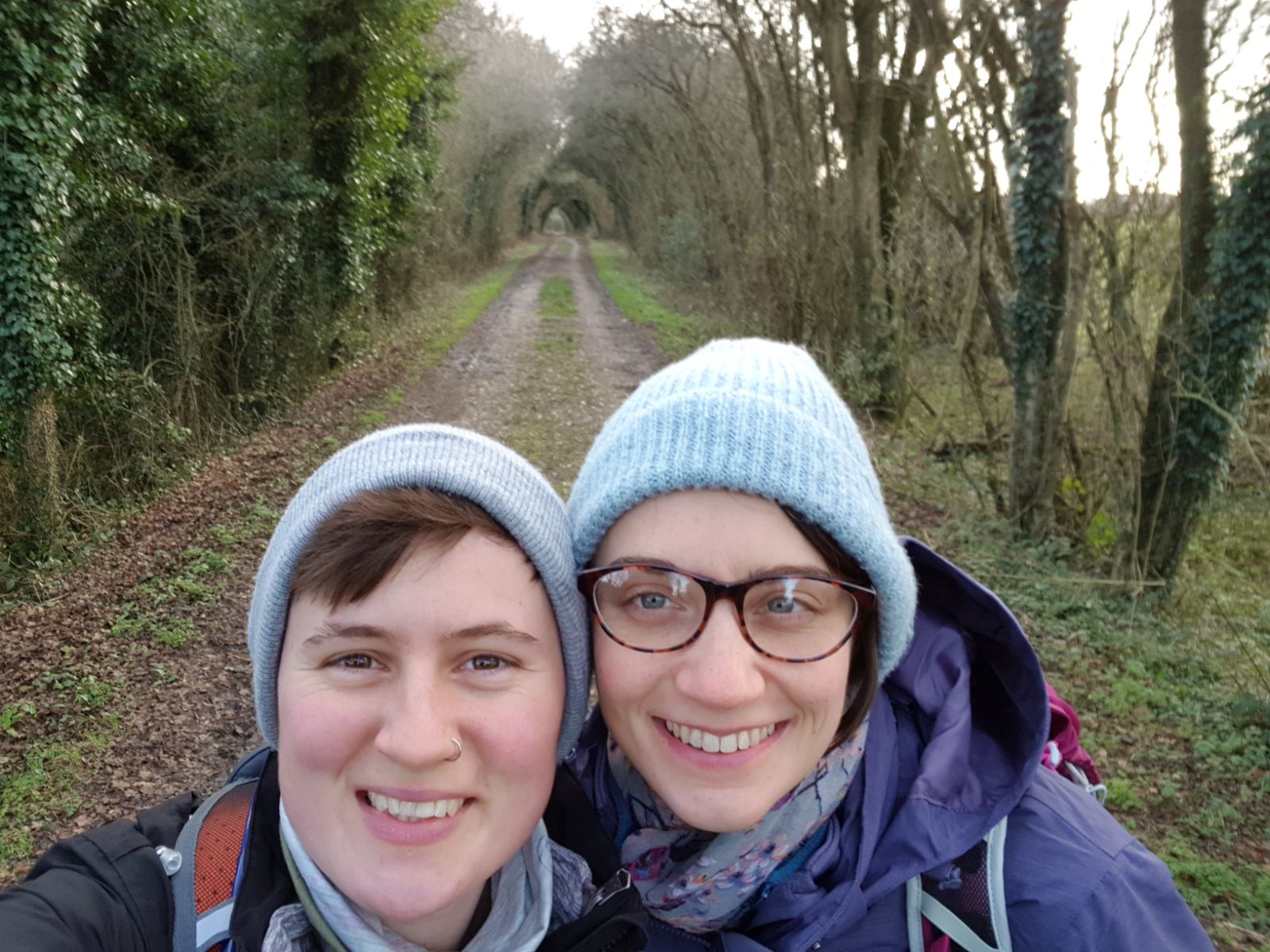 We follow a trail along the disused Meon Valley railway line back into Chawton and past a large pond about which, during 'sad weather', Austen wrote: 'Our pond is brimfull and our roads are dirty and our walls are damp, and we sit wishing every bad day may be the last'. Pausing back outside her house, I can imagine her gazing out of the window, waiting for the rain, that many now brave to retrace her footsteps, to stop.
More inspiration
Nearby Hattingley Valley Vineyard offer tours and tastings in countryside surroundings.
Glamping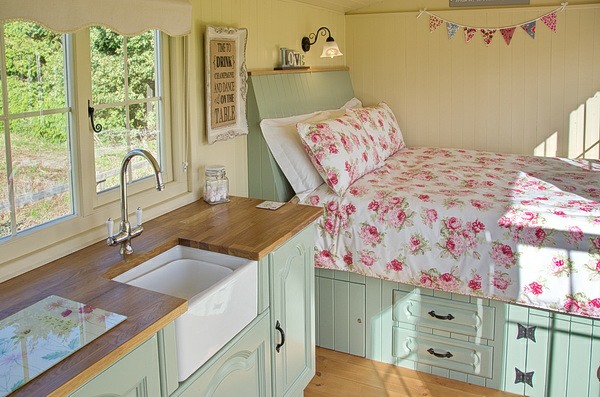 I stayed at the award-winning Two Hoots Glamping, in their cosy shepherd hut. This adults-only site provides secluded, luxury camping and is eco-friendly. The log burner and king-size bed a real treat after a long day of walking. Staff are very friendly, the facilities are incredibly clean and the setting is beautiful.
Huts cost from £95 per night and pods cost from £55. See twohootscampsite.co.uk.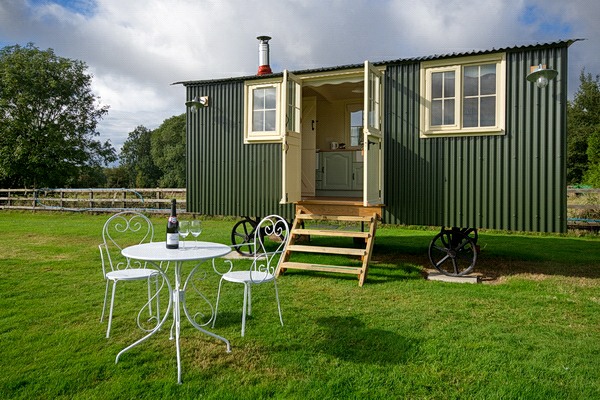 Walks
To find discover the Writer's Way and Literary Walks for yourself, see easthants.gov.uk/visit-east-hampshire.
Images: Nadia Davies