Lift your spirits with scented candles
Jonathan Ward tells us why we instinctively reach for the matches when things start to cool down. By Amy Jones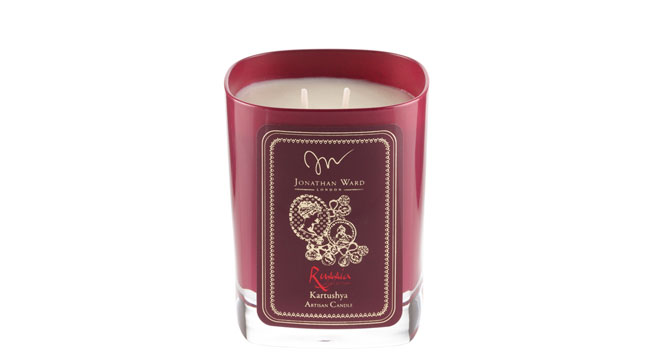 As we moved into dark, drizzly November, Psychologies HQ was suddenly taken over by an influx of candles.
Jonathan Ward, founder of luxury organic candle brand Jonathan Ward London, tells us why we instinctively reach for the matches when things start to cool down. 'We can start to feel gloomy as winter approaches and candlelight is such a comforting and inviting glow that it gently soothes away stress. Having one of our primary senses awakened or enlightened with a fabulous aroma can also send instant positive feelings to our brains and lift our spirits.'
For a little pick-me-up throughout the day, Jonathan advises burning candles with citrus notes as they are the most uplifting and verbena to make you feel more alive and alert. When you're feeling tired or low, light Neal's Yard Remedies Energising Aromatherapy Candle, £28 and to aid concentration try L'Occitane's Verbena Candle, £17.
'When it's cold outside and warm inside, a candle encourages our nesting instincts and the combination of beautiful candlelight and aroma infused air enhances our environment in a three dimensional way. I burn wood scents in winter. Right now I am addicted to our new Kartushya Candle, £35 (0207 564 7204) from our Russian Collection with its birch leaf and herbaceous peppery aroma. I keep rubbing the melted wax on my pressure points so that I can still smell it when I leave my home!'
A few more of the beauty desk's favourite winter warmers include Diptyque's Limited Edition Épinette Scented Candle, £45 (Space NK) available until 25 December, Jo Malone's Deluxe Roasted Chestnut Candle, £80 (0870 034 2411) and Cire Trudon's extravagent Spiritus Sancti, £50 (0207 034 3413).