Keep that summer holiday glow
'Summer glow' is a state of mind as well as body. Make it last by nurturing all your senses, says Justine Knight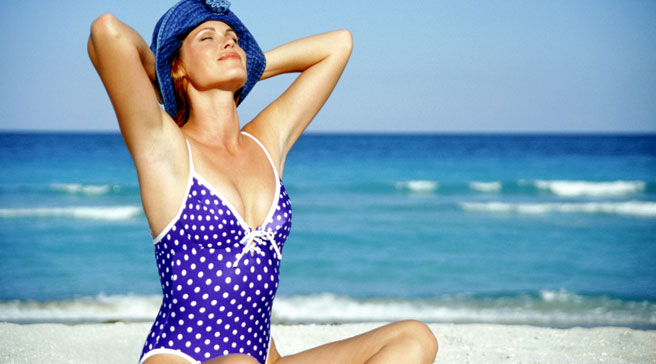 For most of us, summer holidays represent feelings of happiness and escape. It's a chance to swap uninspiring surroundings for glorious sunshine and picture-postcard scenery, and trade the stresses and strains of our daily routines for a schedule of rest and relaxation.
'It's no surprise that after a week or two of indulging in lots of rest, beautiful weather and good food that we return from holiday with brighter complexions and moods,' says wellbeing expert Liz Tucker. 'However, once we return home to the realities of work and everyday life, the positive memories and physical boost can fade as quickly as our tans.'
So how do we prolong our summer glow once our vacation is over? By revisiting the sensations that brought us happiness during our break and introducing them into our daily routine, say our experts,who share their tips on the best treatments and products to help you extend your holiday glow and prolong your good mood.
1. Seduce your senses 'Our sense of smell is one of the most powerful ways to evoke happy memories,' says Clara Molloy, perfumer and founder of travel-inspired fragrance range Memo. Memory expert Dr Sebastian Gaigg of City University London agrees. 'Our sense of smell is directly linked to the limbic system — the area of the brain that generates our memories and emotions — making scent one of the simplest ways to recapture our holiday mood,' he says.
Scent, when paired with products that also stimulate sight and touch, can create a multi-sensory experience that instantly transports us back to our sunny holiday hideaways. It's this philosophy that inspired India Hicks when she created her Island Night collection, with its balmy aromas, sandy scrubs, midnight colours and shell designs that echo the natural elements of her Caribbean home. 'Surrounding ourselves with products that stimulate the senses can help create a sense of escape by reconnecting us to our paradise break,' she says.
2. Practise the pleasure principle 'Maintaining the glowing skin and positive feelings experienced during a summer getaway can be achieved by incorporating holiday habits into everyday life,' says Liz Tucker. 'Punctuating your routine with rituals designed to boost feel-good endorphins will leave you rejuvenated, while combating feelings of boredom or dissatisfaction.' Her tips include introducing the exotic fruits you sampled during your holiday into your diet and leaving your desk at lunchtime to go outside and enjoy the energising benefits of fresh air and sunshine.
Noella Gabriel, Elemis director of products and treatment, recommends extending 'me time' with indulgent beauty rituals and products. 'Whether indulging in a professional treatment at a spa or luxuriating at home with a cosseting body oil, the healing power of touch, combined with stimulating aromas, can have a profound impact on our confidence and on our looks,' she says.
3. Travel with your mind According to memory experts, daydreaming is a valuable method of slowing down, and can help us reconnect with distant destinations, memories and feelings. 'With the right techniques our minds can transport us anywhere simply by closing our eyes,' says clinical hypnotherapist Georgia Foster, who recommends this simple exercise:
• Take a deep breath, hold for five seconds, then gently exhale.
• As you continue with this steady breathing, picture yourself in your holiday destination and retrace the beautiful sights, sounds and scents of your surroundings.
• Take note of the feelings of happiness and relaxation you experience. Savour these experiences for as long as possible before slowly stretching and opening your eyes.
'The more you practise this exercise, the more your mind begins to think that you've actually been away, enabling you to channel your sunny disposition wherever you are,' says Foster.