Just for the weekend: Yurtshire Camp Hill, Yorkshire
Ali Schofield goes off-grid in Bedale, North Yorkshire – and discovers it's a very good way to re-connect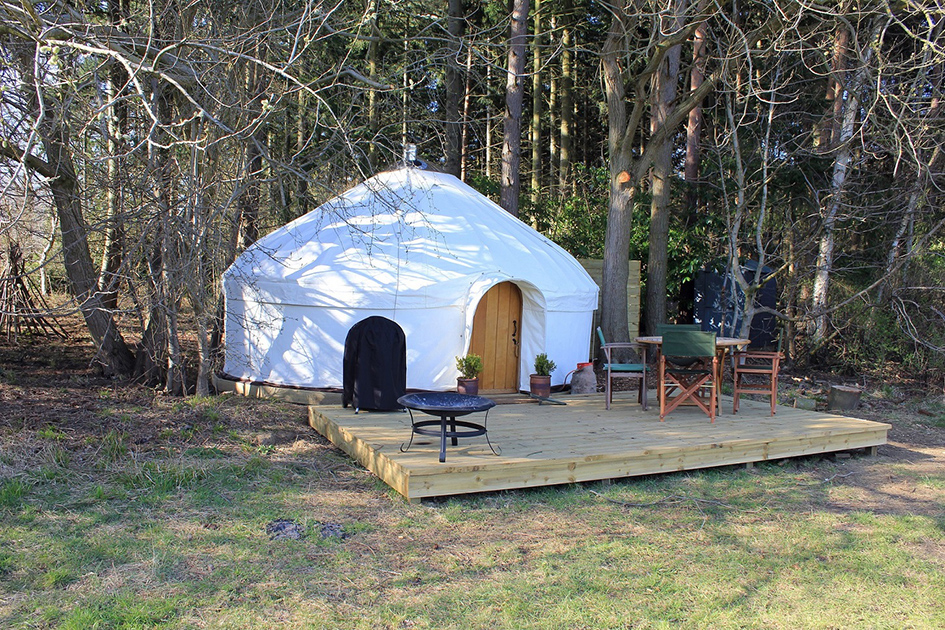 Over-reliance on technology has been blamed for rising stress levels. I know it all too well – but at Yurtshire, my boyfriend and I are totally off-grid for 24 hours. Set in 250 acres of woodland and meadows, the site boasts outdoor hot tubs, bike hire and various high-energy activities – and there's no electricity in the yurt we stay in.
Within an hour of entering the tent through a tiny Alice In Wonderland door and unpacking, my boyfriend is back out in the field chopping wood for the stove. Later, after an exhilarating ride on quad bikes, we head to the eco sauna and hot tub. We're still outside despite a drizzly day, sipping beer from plastic cups, steam rising around us.
In the evening, we walk to the Black Horse pub at Kirklington, returning to a lantern-lit haven where we play cards and drink whisky till we fall asleep. The morning light breaking through the plastic sheeting at the top of the yurt gets us up early, but we agree we feel more connected to each other, having talked more in a day than we usually do all week. When we get home, I pick up a book rather than my phone, and my boyfriend doesn't check his emails until Monday morning.
Yurts at Yurtshire Camp Hill sleep from two to five people. Prices start at £160 for two people for two nights; visit yurtshire.co.uk