Just for the weekend: The Beech House, Cumbria
Rosie Ifould retreats to an ideal hideaway after the party season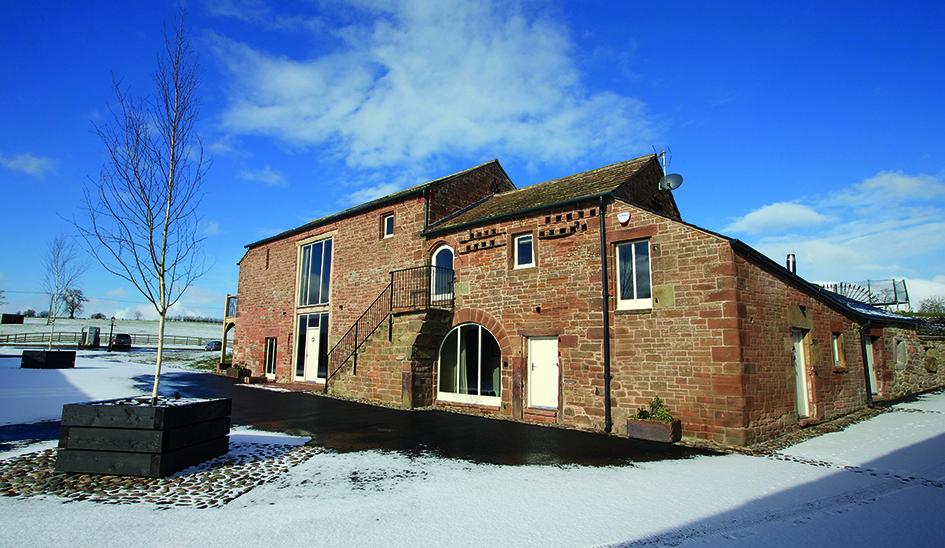 Why go?
January, eh? It always turns up at the end of the party season when we're all tired and poor, and reminds us we've still got months of cold and dark ahead. Fortunately, we do like it a little though, as it gives us the ideal excuse to snuggle down in the warmth of the Beech House, in Cumbria. In January and February, they offer Hiber­nation Breaks so you know they take cosiness seriously. The barn comes with a chef and a grocery service, so you can stay tucked up for the entire visit and get some much needed R&R.
First impressions
The barn is a cool, clean renovation, and there are polished wooden floors, subtle lighting, and a wood-burning stove to keep you warm on winter days. But it's the views that will make you really glad you came. It's just you and the beautiful Cumbrian countryside. What could be nicer?
Don't miss
There are four bedrooms available, each with their own charm, but try to book the Engine room, so you can have a soak in the roll-top bath and stare out the window at the same time. If you're really serious about getting away from it all, you can choose to have a digital detox and hand over all your electronics for the duration of the stay. There's also a kit room, where you can borrow some outdoor gear and enjoy a bracing winter walk.
Perfect for
Those who overdid it in December (or who want a break from cooking), friends looking to reconnect, anyone in search of wide, open space.
For more information and to book, please visit beechhouseholidays.co.uk