Just for the weekend: Hôtel de la Trémoille, Paris
Anita Chaudhuri takes a fresh look at the City of Lights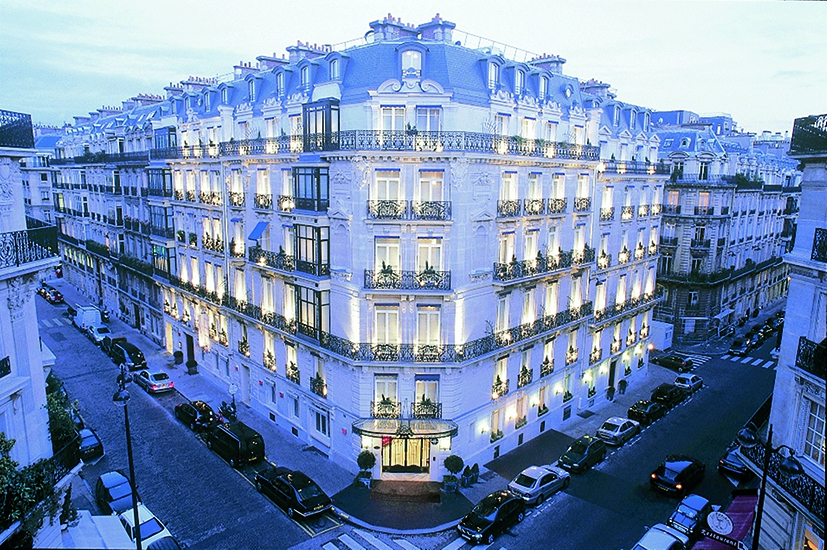 Why go?
Because you need distance to get perspective. The luxury Hôtel de la Trémoille is housed in a converted 19th-century mansion, just off boutique-studded Avenue Montaigne. It's on a quiet street that evokes old-world Parisienne bistros with checked tablecloths and quirky local stores, so you can really feel like you've escaped it all.
First impressions
Staff at the hotel speak English and are very friendly. Rooms have big windows, some with balconies and a sweeping view across the Paris skyline.
Don't miss
You're not far from the lights of the Champs-Elysées, and the glittering department store Galeries Lafayette in Opera is only a short Metro ride away. And if you go around Christmas, every year they erect a huge tree four storeys high in the beauty hall, which is a pretty breathtaking sight no matter how 'bah! humbug' you might be feeling.
Perfect for
Jazz-lovers – Louis Armstrong and Duke Ellington played and stayed at the hotel, and there's live jazz most evenings in the Louis Bar. Cocktail afficionados should try The Cupidon (raspberry coulis, Chambord and Champagne).
Hôtel de La Trémoille, 14 Rue de la Trémoille, 75008 Paris. For more information, email reservation@hotel-tremoille, call +33 156 52 14 00, or visit hotel-tremoille.com