Indian Spiced Scrambled Eggs
Liven up your breakfast - executive chef of Tamarind Soho, Hari Ghotra, serves up Anda di Purjee (Indian scrambled eggs) for National Breakfast Week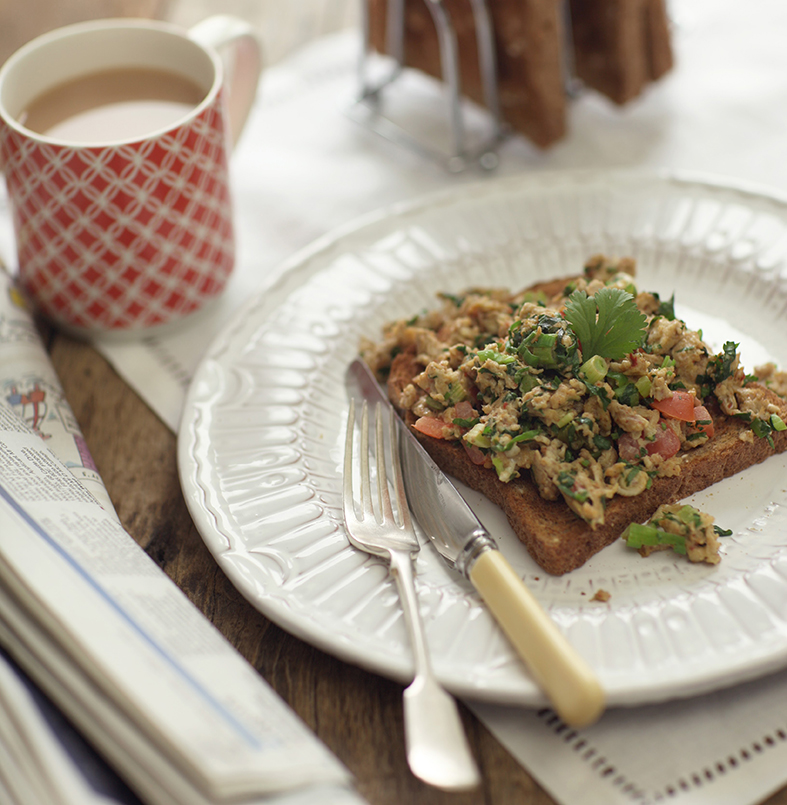 Ingredients:
2 tsp vegetable oil
8 large free range eggs
3 spring onions, sliced including green bits
2 tsp garam masala
1 or 2 chillis chopped
1 tsp salt
A handful of fresh coriander, chopped
3 mushrooms, diced
1 tomato, chopped
Method:
1. Break the eggs into a bowl and whisk.
2. Heat oil in a frying pan. Add the white of the onions and fry to soften.
3. Add the mushrooms (and other veg) and fry for a few minutes.
4. Add the garam masala, chilli chopped, salt and stir for a second then add eggs. Stir to scramble.
5. Remove from heat and add coriander.
As well her recent appointment as executive chef of Tamarind's new restaurant, Tamarind Soho, Hari Ghotra is a regular contributor to Great British Chefs. Check out harighotra.co.uk for additional recipes, cook-along videos and online shop which includes simple-to-use curry kits