I'm struggling with life as a full-time mum
Our agony aunt Mary Fenwick offers a new perspective on your challenges and problems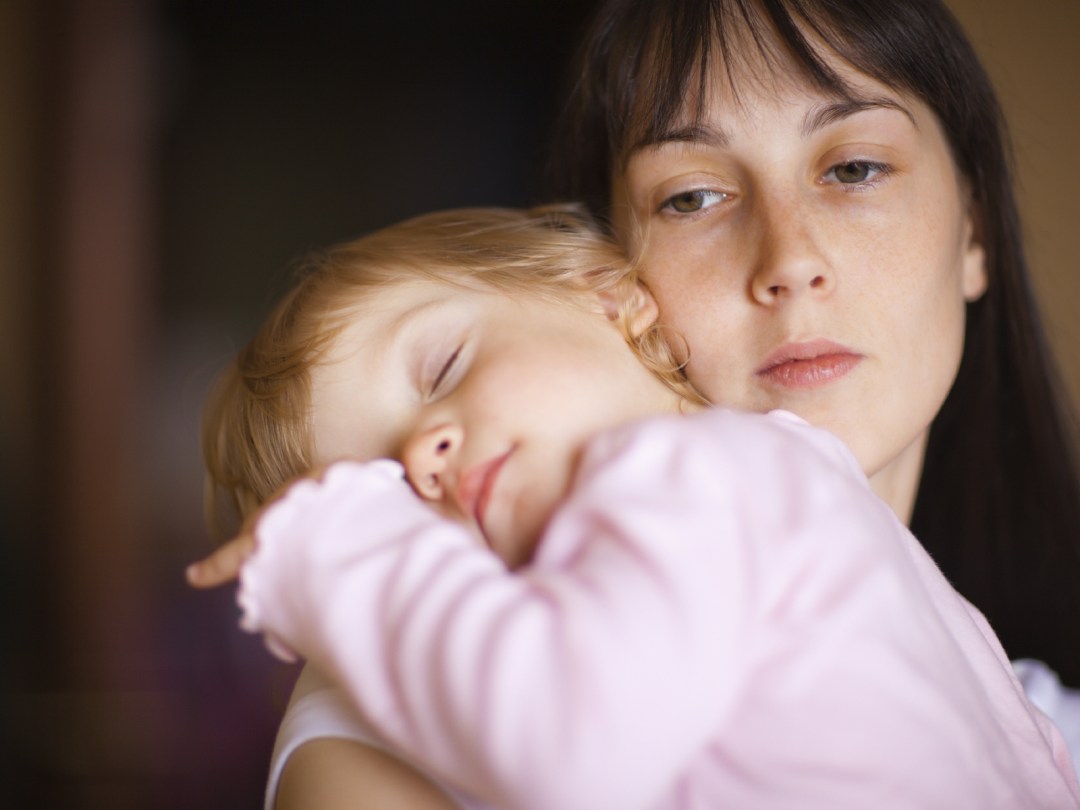 I have a three-year-old daughter and am also pregnant with my second child. I met my husband at law school years ago, and we now live near his family. I had a well-paid job until I gave birth to my daughter, who was unwell when she was born; and I had to give up work and become a stay-at-home mother. I live a long way from my family, and resent them because they are busy and don't visit us much. I also resent the fact that I don't get more support from my husband's family – who are near enough to help. And I am really missing my career – from the point of view of both the money and freedom it afforded, and the adult company. I'm always planning the future, but I think that resentful feelings and expectations of others are holding me back. I feel like my mind is turning to mush. But I also feel silly and selfish for feeling like this – I should value this time with my daughter and the new baby more, but I'm just not in the right frame of mind. What can I do? Neelam
I'm not sure whether or not this is welcome news, but this is the feeling that launched the second wave of feminism. In 1950s America, writer Betty Friedan called it 'The Problem That Has No Name'. She conducted research among her fellow alumni, 15 years after leaving their all-girls college, and discovered widespread dissatisfaction, which each woman was keeping to herself: 'As she made the beds, shopped for groceries… she was afraid to ask even of herself the silent question: "Is this all?"'
In The Feminine Mystique, Friedan wrote that she had never once in her life seen a positive female role model who worked outside the home and also kept a family.
Things might have changed in general in the last 50 years, but – as you are finding – it can still take an unexpected amount of individual courage to step outside what other people assume to be the norm. If you are willing, this could be your mission; to show your daughter that it is possible to have a fulfilling career as well as being a loving mother.
I also believe that raising confident, happy children is a huge achievement which brings rewards greater than money. However, it's not worth it – and you can't fake it – if the cost is entirely paid by your own sense of self. That's not what you want your daughter to learn.
You can't do this alone, so I suggest you start by finding like-minded people who are facing similar issues to you. Could you swap babysitting time with another woman who lacks family support? Are there any local groups for women in business? Could you start a group based around women who want to return to work?
You said you went to law school – can you volunteer your legal expertise to help a local charity? You will value your time as a mother even more when you have the sense of being the person you are supposed to be.
Part of the fun will be deciding when and how to launch your mission. It might not be right now, but 15 minutes of research every day into resources near you would be time well spent.
Mary Fenwick is a business coach, journalist, fundraiser, mother, divorcée and widow. Follow Mary on Twitter @MJFenwick. Got a question for Mary? Email mary@psychologies.co.uk, with 'MARY' in the subject line
More inspiration:
Join streetlife.com to connect with local groups
Photograph: iStock