I'm scared of dating after my divorce
Our agony aunt Mary Fenwick offers a new perspective on your challenges and troubles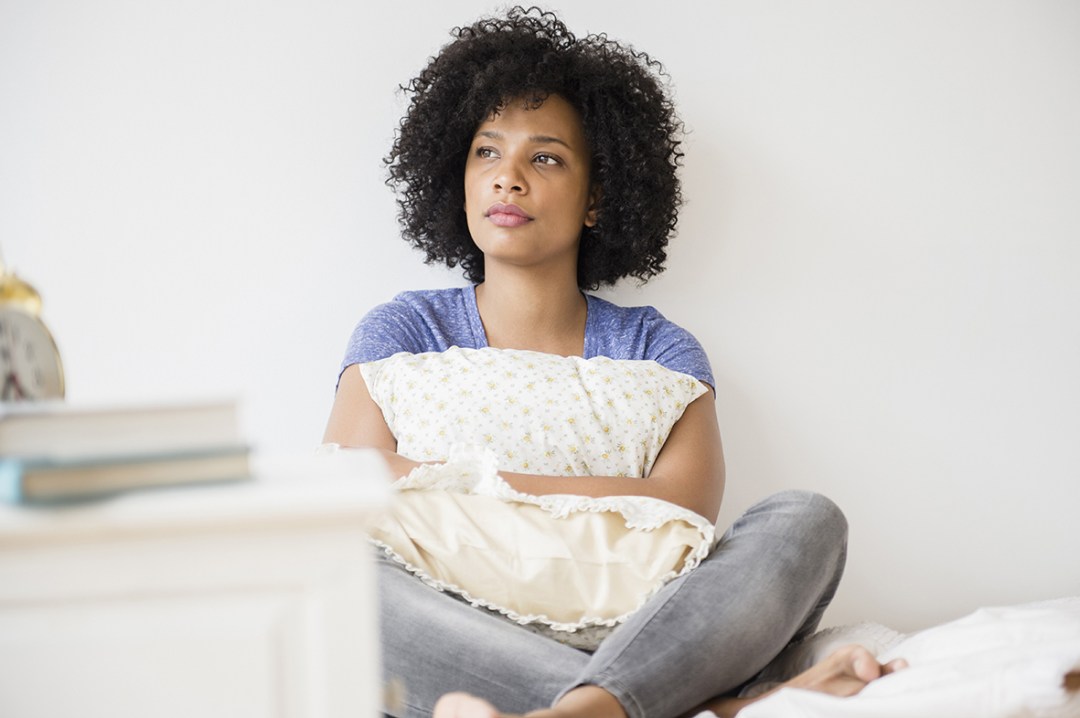 I got divorced three years ago and it's taken that long to feel normal again. My two daughters and I have moved to a lovely house in a new area and we love it. I've just started my own business, which allows me to pick up the girls from school and bring in enough money to keep the wolves at bay. But in three years, I haven't had one date. I feel like it's time to get back out there again. I was married for 10 years, so it's been a long time since I dated and I'm terrified. I'm heavier than I was when I last dated in my twenties; I've lost my confidence and I feel frumpy and invisible. Where do I start? Name supplied
Let's start with what you have achieved in just three years. Congratulations on starting your own business and getting yourself and your daughters into a great place. You have put a lot of love into all of that, including self-respect, and you've set a wonderful example for your daughters.
I'd like to challenge the concept of romantic love as if it's some sort of test we need to pass to make a success of our lives. These days, we seem to have more words to describe types of coffee than the different types of love. Have a look at the work of writer and philosopher Roman Krznaric. He describes the nuances of love as the ancient Greeks saw it: eros (erotic love), agape (universal love), philia (friendship), pragma (domestic love), ludus (playful love) and philautia (self-esteem).
The last thing you need right now is a relationship just for the sake of it. If you lower your standards enough, you could find someone within a week, but we all know that being in a relationship with the wrong person is lonelier than being alone. How about concentrating on the ways you can find and express your playful love, or your practical love within your community? Volunteering and giving are proven to have at least as great a benefit to the giver as the recipient.
Your initial aim is to meet other people, men and women, who are on your wavelength, where you add to their enjoyment of life, and they add to yours. The weight thing; the frumpy and invisible thing? Pah! If anyone else is thinking that about you, then they're doing you a favour by being not worth meeting.
The whole concept of dating is another one that I'd like to challenge – when did you last subject someone who turned out to be a friend to this sort of interview? The only important question is: 'do I feel like my best self with this person?' Have a great time, and keep up the good work.
More inspiration:
Read: The Wonderbox: Curious Histories Of How To Live by Roman Krznaric (Profile Books, £8.99)
Read Learn how to be smarter at meeting someone on LifeLabs
Watch Becky Walsh's How to stop fear stopping you on LifeLabs
Watch Karen Ruimy on Finding love on LifeLabs
Mary Fenwick is a business coach, journalist, fundraiser, mother, divorcée and widow. Follow Mary on Twitter @MJFenwick. Got a question for Mary? Email mary@psychologies.co.uk, with 'MARY' in the subject line
Photograph: JGI/Jamie Grill/Corbis