How yoga helps teenagers cope with stress and anxiety
Robin Watkins-Davis, one of the world's youngest qualified yoga instructors, talks about how yoga and meditation can benefit teenagers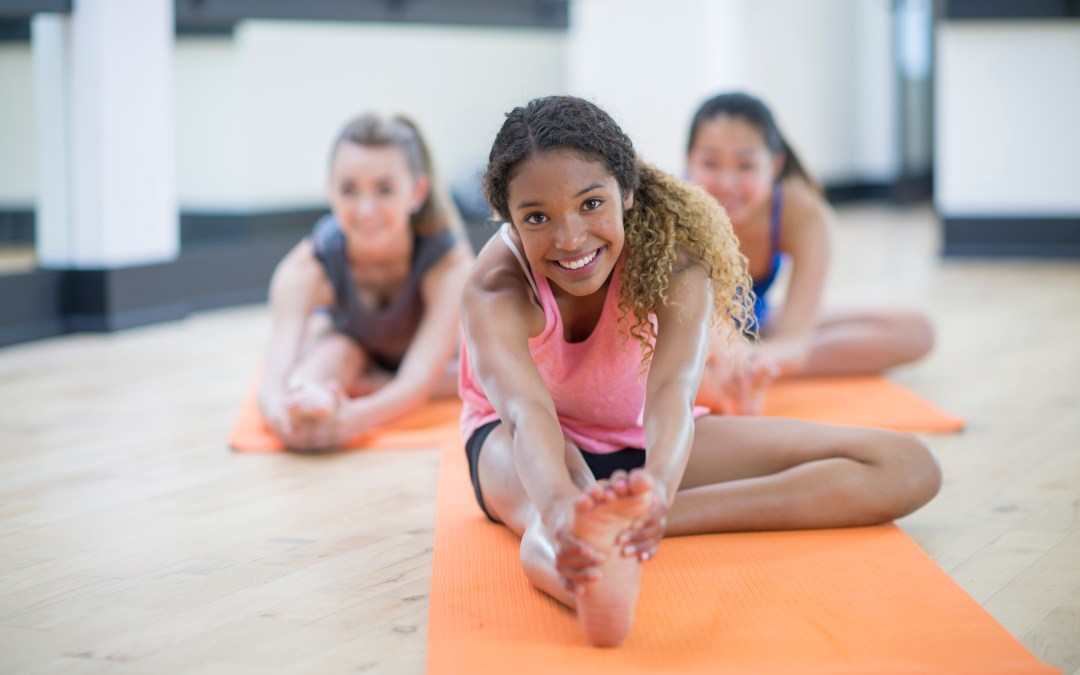 How and why did you first start practicing yoga?
Initially I tried meditation when I was 12 years old, I used it as my 'last resource' to overcome the depression and anger I was feeling at the time from being bullied at school, and the insecurities that come with adolescence. I had lost myself and was heading down a destructive path. My dad was worried about me and suggested I tried meditation.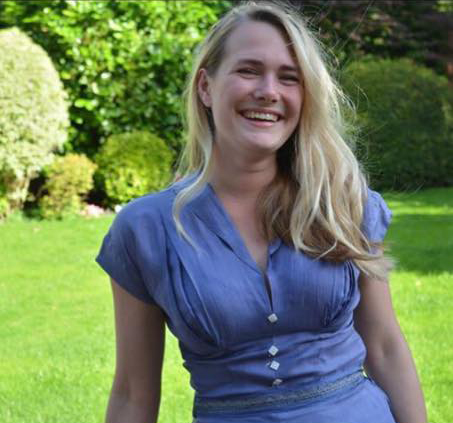 In time, I became hooked and noticed small positive changes occurring in how I felt and the relationships I had with my family and friends. This helped motivate me to continue. Eventually I was up in the morning 10 minutes earlier just so I could squeeze in some meditation to set my day off before school.
Yoga seemed to naturally creep into my life the more I meditated and eventually the words 'yoga stuff' climbed to the top of my Christmas list, and my grandparents bought me a yoga DVD and mat. It was perfect timing as I had just started the first year of my GCSEs and needed a mixture of relaxation and physical activity to help me through this increasingly pressured time.
I loved using the yoga DVD and used it every morning before school and would meditate before bed. This required discipline but it seemed worth it; my life was changing and the more I practised, the happier I felt. I had never felt so happy and content before.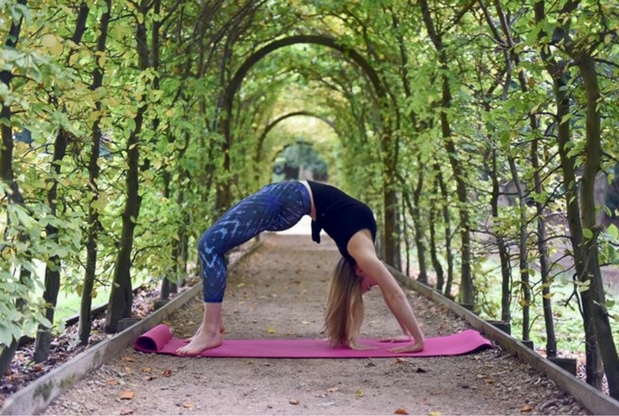 This Easter, you're running a teen yoga retreat. What can people expect?
The teen yoga retreat is taking place at Ace Hideaways in the stunning Scottish Highlands, Foress, Inverness. Surrounded by the River Divie and Findhorn, the glamping site where the retreat is taking place is in the ideal spot to reconnect and de-stress. With miles of forests and rivers, it is a refreshing, special place.
The retreat is taking place over four days in the Easter holidays and will include yoga in the mornings and evenings, plus time in the day to go to for river walks, try white water rafting down the river Findhorn, visit the beach and dance, sing and toast marshmallows by the campfire. The retreat is aimed at teens and students (aged 13 to 20 years old) and will be lighthearted, social, fun and relaxing. A perfect way to rejuvenate before exams.

The campsite has the perfect balance between being surrounded by nature and having facilities to make you feel comfortable with warm showers, a communal kitchen, toilets and spacious bell tents with comfy mattresses.
The retreat will be run by Louise and I, who are both fully qualified Sivananda Hatha Yoga instructors specialising in teaching teens. We are DBS checked and fully insured. Louise lives and works in London as a yoga instructor and I live in Gloucestershire, currently studying for my A-Levels and teaching yoga classes to both teens and adults in the evenings.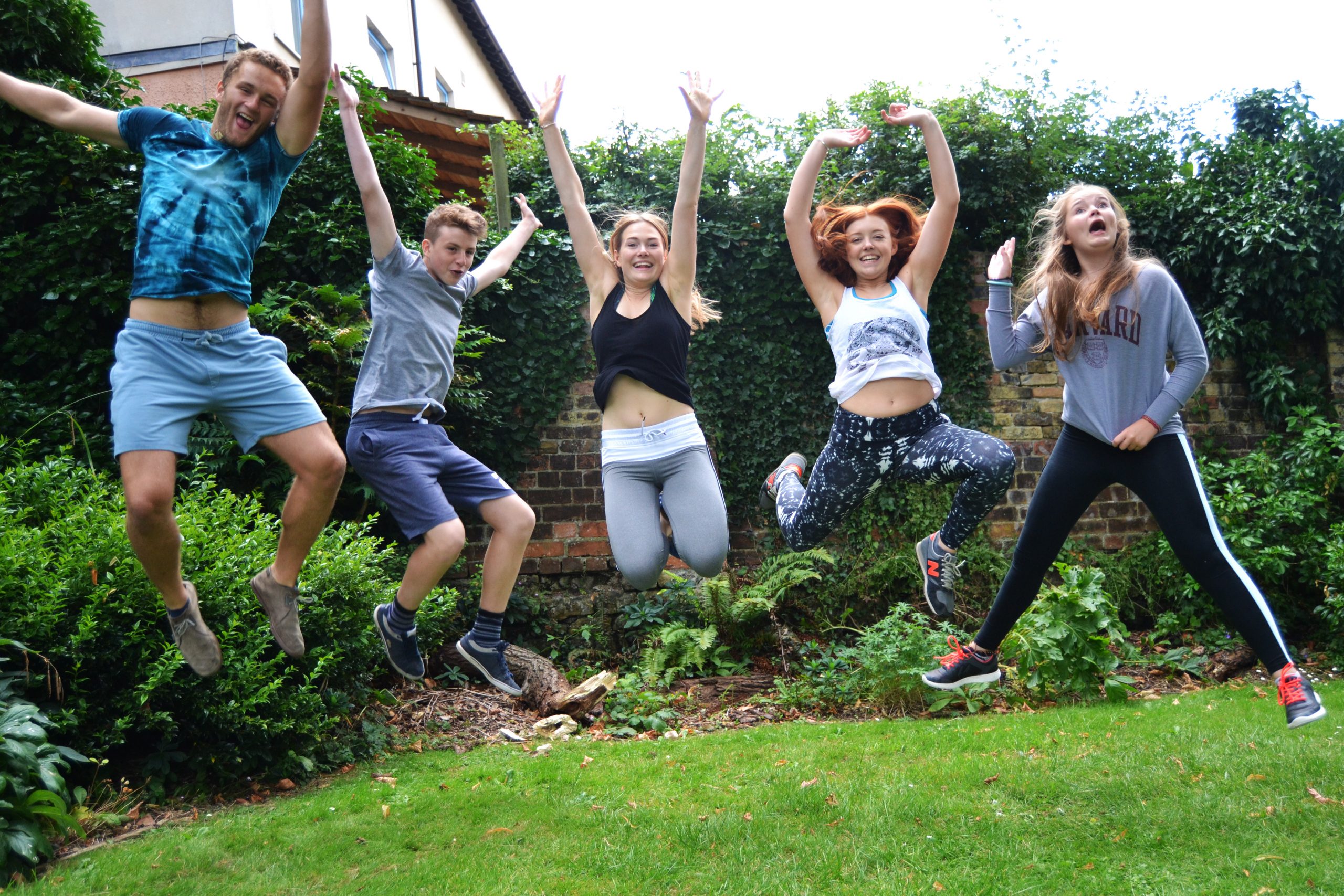 How can yoga and mindfulness benefit young people?
Yoga helps young people relax and provides a space away from both social and school pressures. This helps young people sleep better and feel more positive and empowered as they learn to de-stress and increase awareness of their bodies and minds.
I have found this beneficial in all areas of my life, right from simply feeling more confident and happy with my body image, to increasing my physical fitness and mental wellbeing.
Yoga and mindfulness has even helped me improve my grades at school because I feel well rested and healthy, increasing my motivation to work hard and do well at school. Yoga has also helped me improve my relationships with my family and friends because I feel better in myself – I communicate peacefully and lovingly helping to create strong and stable relationships with less drama.
How can these techniques help with the stress of exams or school troubles?
Twists (like a supine twist) and deep breathing (inhale to the count of four and exhale to the count of six) are really great ways to de-stress and help with anxiety which is common at exam time.
I have found, and as have many of my students, that yoga massively helps improve sleep because the stretches and deep breathing stimulates the parasynthetic nervous system helping us go to sleep more easily and deeply. This is a huge advantage in school, helping to improve focus and increase learning efficiency.
Insecurity and 'body shaming' is also a common problem I notice at school, we compare our bodies with those of models on Instagram and magazines, as well as our peers. Yoga helps us become aware, accept and appreciate our own bodies, helping to form a more positive body image and increase confidence.
What would you say to a young person who is scared of trying their first yoga class?
Yoga is a very gentle practice and encourages you to do what makes you happy, therefore if in the class there is something you don't want to because you feel scared then you can just skip it out, nobody will mind.
I also suggest bringing a friend and having a laugh, don't worry about taking it too seriously, just take it as a new experience. There are also lots of great YouTube videos where you can try it out before the class and this might make you feel more prepared and less anxious.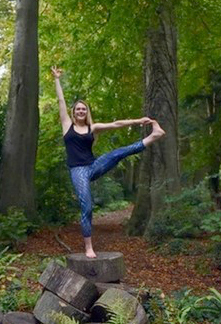 Where are you based and what are your classes like?
I am based in Gloucestershire and teach in Cirencester, Cheltenham and Stroud. My classes are open for all levels. I always alter my teachings so that they truly benefit that particular group depending on how they are feeling and what they need on that day.
Some weeks we learn to headstand, other weeks people just want to relax in child's pose. But it is always a light-hearted atmosphere, with laughing, relaxing music and candles; it is just a wonderful space to just relax and meet new people with a hot drink and cake social at the end of the class.
I hope to grow and reach out to more areas soon.
How can people find out more and book their place on the retreat?
You can follow me on Instagram and Facebook at @blissbyrobin.
Find out more about me and teen yoga on my website blissbyrobin.com.
Click here to find out more about the teen yoga retreat, taking place 18 to 21 April. As well as teens, the retreat is also open to parents and children who would like to attend together.
Photograph: iStock
Interview: Ellen Tout