How to write a love letter
Texting won't impress anyone — pen a romantic note to your Valentine instead, says Sarah Neish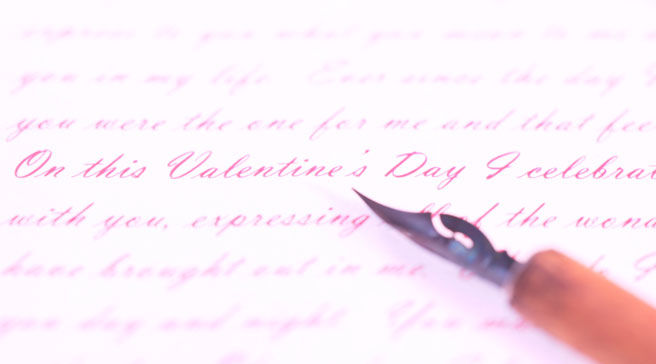 Be brave
Love letters are special as we keep them and reread them, allowing us to recreate the feeling of being loved. 'It takes courage to reveal our feelings, even in established relationships,' says Dr Victoria Lukats, psychologist and relationship expert for dating site parship.co.uk. 'But that courage is exactly what's romantic.'
Brief ecnounter
You don't have to spend hours crafting a long letter. You may only have 10 minutes to jot down your thoughts, especially if you live with your partner, but spontaneous, shorter notes can be just as meaningful. 'A Post-it note on the mirror, a scrap of paper in your partner's bag or pocket all make someone feel cherished,' says Lukats.
Remember when
You may like to start your letter with a memory. 'Nostalgia is a good bonding tool as it prompts us to recall the emotions we felt in the first throes of love when we were oblivious to our partner's shortcomings,' says Lukats. Recalling early memories from your relationship canhelp you reconnect emotionally.
Know your partner
Consider how you'd like the recipient to feel when they read your letter. Flattered? Appreciated? Sexy? Be careful not to write the letter you'd love to receive, rather than the one they'll enjoy. For example, are they likely to feel uncomfortable with wild declarations of adoration, or would they prefer something simple and honest?
More inspiration:
Read Jackee Holder's Why I love writing by hand on LifeLabs