How to meditate in public
Meditation can give us a welcome break in the middle of a stressful day, but what if we don't have the time to find a quiet space to ourselves? Try Sandy Newbigging's new Mind Calm daily practice: GAAWO – and give meditating with your eyes open a go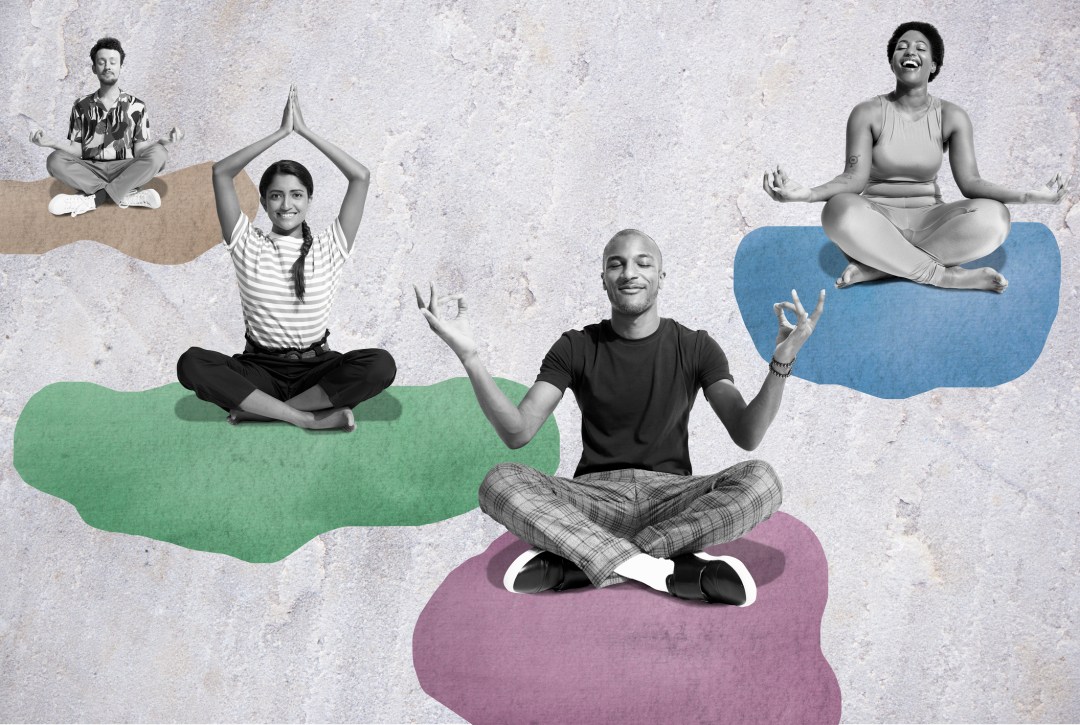 GAAWO with us
We invited author and meditation teacher Sandy Newbigging to Psychologies central last month when our team confessed to struggling to make meditation a daily habit.
We were keen to learn Newbigging's new Mind Calm daily practice: GAAWO – Gently Alert Attention Wide Open, a technique you can do with your eyes open and practise all day, every day.
We loved it. 'It's like pressing the pause button,' says Laura Doherty, our picture editor.
Want to try it?
As you read the words on this page, relax your gaze and let your field of vision spread to the left and right. Do not look directly at anything to your left or right.
Instead, use your peripheral vision to simply notice what is there. It may be blurry but experience what it feels like to open your attention wide open, both upwards and downwards.
'When you engage GAAWO, you naturally disengage the mind,' says Newbigging. 'But don't over-analyse, if you want GAAWO to work, you just have to do it.'
Best-selling Mind Calm by Sandy C Newbigging (Hay House, £10.99) is out now
More inspiration:
Read Karen Ruimy on Meditation – Discovering your true self on LifeLabs
Psychologies has joined forces with publisher Hay House to host an Ignite event with the experts at the leading edge of the wellness revolution, featuring Sandy Newbigging. Psychologies readers can get £10 off the early bird ticket price of £89 by quoting code 'IGN16' if booked before 29 February (full price ticket is £129), thus saving £50! Book your place at hayhouse.co.uk/ignite-london-2016 or call 020 3675 2450.