How to master the art of flirting
Beth Kerr was feeling old and tired, but then a friend suggested she see a flirtation expert. This is what happened…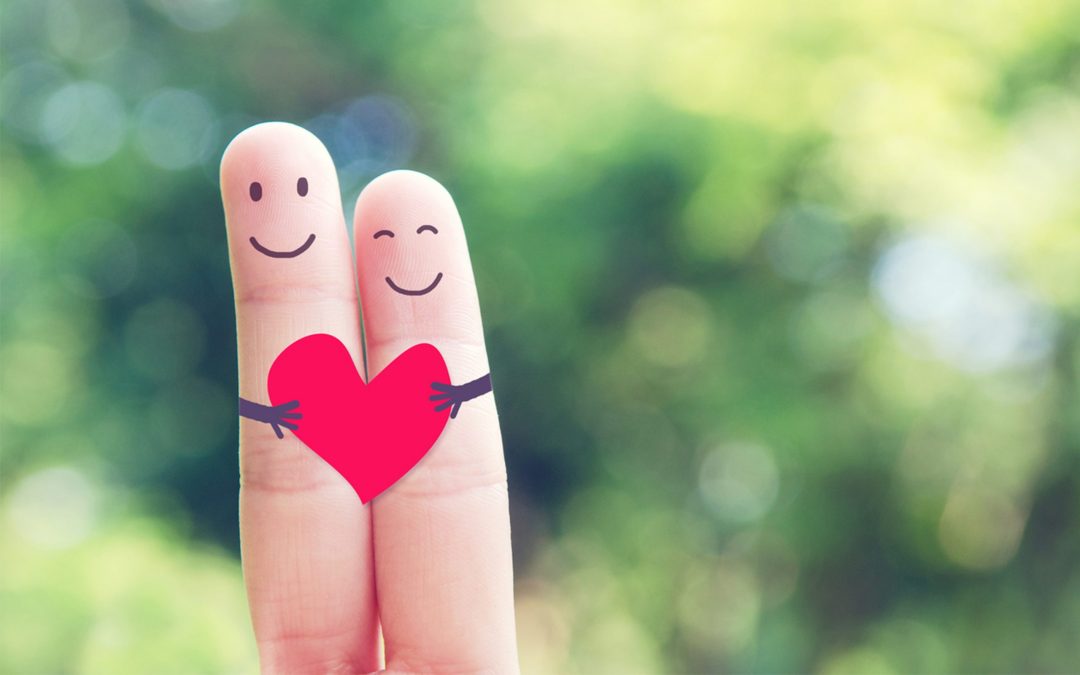 Sarah, my best friend and I are driving from opposite sides of the country to meet for our annual spa weekend. I am exhausted after a prolonged period of stress at work. Lying on the hard, single bed by the swimming pool, I feel podgy and wrinkled next to my voluptuous friend who is a vision of loveliness.
Yes, she looks great, but it is the mischievous glint in her eye that makes you want to join her gang. Sarah has rediscovered her va-va voom. Divorced 18 months previously, she is now dating a man 10 years her junior, is doing daily yoga and looks like someone is sprinkling fairy dust on her porridge every morning.
I'm also divorced and have dated sporadically, but recently have started to feel invisible. So, what is her secret? 'I've been working with a flirting expert and have been learning how to flirt with life,' she tells me. I watch in awe as she lights up every room that she walks into. She has indeed learned to flirt – but not just with men – with everyone she comes into contact with – the waitress at lunch, the toddler on the beach, even a random dog we meet on our afternoon walk. She is like a magnetic whirlwind.
I leave the weekend inspired and determined to find out more. So, what exactly is flirting? I turn to the Yoda of flirting, Cate Mackenzie, love coach, psychotherapist, psychosexual therapist, couples counsellor and artist, based in Brighton, who offers one-to-one sessions or group workshops to help people open up to love. I tell her about Sarah. She nods and says: 'When you are turned on to you, you light up everyone around you.'
But let's start with basics – what actually is flirting, I ask? Mackenzie's answer surprises me. 'Flirting is a path to radical feminism. As you embrace smells, tastes, touch, movement and dance, you become alive, free and empowered. A woman who knows her body is a powerful being. Flirting is not about manipulation, it is about connecting with your inner sensuality. And it's about connecting with everyone, not just in romantic settings.
Flirting is when you follow your pleasure and your sensuality, tuning into your body and your five senses, so that you can become your authentic bold, vital, yet loving, self,' she says. Sign me up, I say.
Sensuality
My first piece of homework is to take daytime baths, light candles, slow down, put on some music and reconnect with my body and sensuality. I choose to work from home for a day, take a lunchtime bath and feel wickedly indulgent. Next, I have to have a conversation with my vagina. Excuse me?! 'It's part of a meditation technique, which centres you,' Mackenzie explains. 'It's about asking your vagina what she wants, what she needs and connecting daily. Just chat to her and see what she says back.' My vagina must be sulking. She remains ominously quiet.
Despite my mute vagina, something begins to shift. Face scrunched against the cold, I am out walking the dog, when I find myself suddenly blushing, and lingering when chatting to another (rather handsome) dog walker. I haven't seen him before and we end up giggling over our spaniels getting a little over-friendly.
'Ninety-three per cent of communication is body language, pace and the tone of your voice – only seven per cent is what you actually say. When you start to get in touch with your own body and feel more centred, you can reach out to others and connect. We are sending out signals constantly. You're giving out a new signal,' Mackenzie tells me. We all have the power to turn the dial up on our own personal magnetism and beam out those signals loud and clear, says Mackenzie. It is not the most attractive people who get asked on dates, it is the ones sending the signals.' Signals like what? 'Maintaining eye contact, paying someone a compliment, teasing someone, asking someone for help, buying them a drink and texting them after a meeting. Literally, signal your interest!' says Mackenzie.
Visualisation
I realise I almost never do this. She gives me more homework – creative visualisation. I imagine a rose in my heart opening up. 'But also visualise a rose in your back that is open to receiving. You need to feel in control of both your giving and your receiving,' she says. 'Straighten your back, breathe deeply, soften your belly, and your tongue; think happy, loving thoughts and imagine turning up your flirtation dial to enable you to attract what you want – and what you don't want.
In this post-Weinstein world, it's important to create the boundaries about what you will choose to allow into your private space,' she tells me. 'Choosing' is a word that Mackenzie uses a lot. I'm in my 40s and I'm worried that I'm past my flirt-by date. 'You are heading into your bloom!' she says. 'Soon, you will no longer be run by your hormones in the same way, so you can choose to be sexual, and you can choose an intensely erotic journey into intimacy. I have clients who are 80 years old, who are still flirting with everyone they meet.' She recommends erotic literature – starting with Nancy Friday. 'You've opened your heart, now begin to tease your own mind with new possibilities. Start to discover what turns you on. Connect with all your senses,' she says.
Reconnecting
A practical way to connect with my senses is to cook. I channel my inner Nigella, and find myself cooking vats of sweet potato soup with cumin. I drizzle oil, peel mountains of knobbly vegetables, bake and devour chocolate brownies. My spirit begins to feel full again. Not just my stomach. I download Spotify and listen to pop, rap and opera as I chop and stir. I sing; I even dance a little. I invite six of my friends round for dinner. I make a huge pink fish pie, trifle, and a pile of chocolate brownies from scratch. We have a fabulous evening, full of flirting, too much wine and talk about our vaginas finding their voice. I'm usually in bed by 9pm on a Saturday night, exhausted. It is 2am when my guests leave.
The following morning, I wake up to a bevy of texts: 'Best party ever!' 'What got into you? 'You were on form.' 'I haven't laughed so much in ages.' Neither had I. My friend Sarah wants weekly check-ins. 'I'm having fun again,' I say. 'Told you so,' she crows. 'And tell me more about the man with the dog?' Yes, I keep seeing him and there is definitely a spark, but in a way this whole process doesn't feel about attracting a man, it's more about connecting with life again, my body, and about discovering what I'm truly hungry for.
'A woman who is a conscious and practised flirt is learning the mastery of relationships and her environment. She knows how to use the force of love to be delightful and enticing. She creates a waterfall of deliciousness for herself and others,' says Mackenzie. I'll raise a toast to that. May the force be with us all.
Picture: iStock