How to get over a divorce
Struggling to figure out how to get over a divorce? Try these simple coping strategies to help you gradually heal and get on with your life.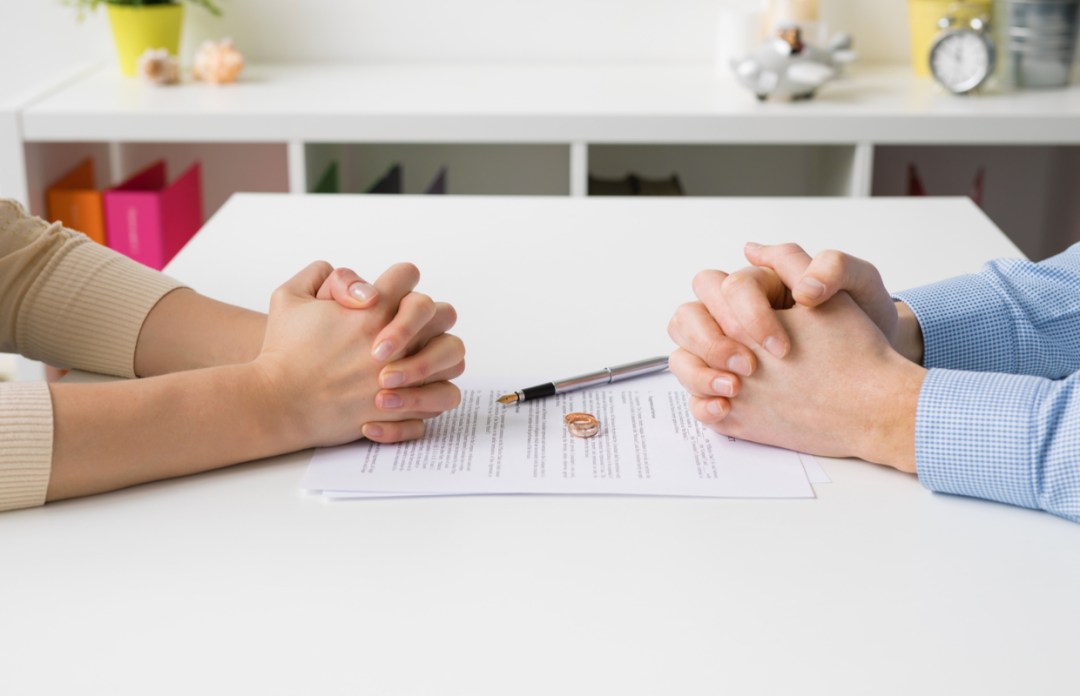 Learning how to get over a divorce can feel impossible when you're consumed by raw heartbreak. However, there are some simple coping strategies to help you gradually heal and get on with your life. When Bianca Barton's* husband walked out, it truly broke her heart. The road to healing was tough but, five years later, she is happier than ever…
My son and I were out walking on New Year's Eve when a couple crossed the road in front of us, hand in hand. It was my ex-husband of 25 years with the woman he had left me for five years ago. It was the first time I had seen them together.
Thirty years ago, this man and I would have been celebrating the new year as newlyweds. It was clear that he had moved on. Watching them, I might have been devastated – but, in that moment, I realised that I was finally over him.
Learning how to heal after divorce
Six months before, a friend had told me that the man who had once been the love of my life was engaged. It sent me into a tailspin. I believed I had healed, but I felt rejected all over again. My friend was shocked at my reaction. 'It's been four years,' she said, 'don't let him ruin any more of your life!'. However, there's is no one-rule-fits-all when it comes to working out how long it takes to get over divorce.
Over the following six months, I had CBT with a therapist, the latest stage in a determined battle to recover and move out of the dark place I often found myself. That New Year's meeting showed that it had been worth it. When I look back on that day now, I am brimming with pride at how content I am with the new life that I have created for myself. I would not swap it for anything.
Noticing the warning signs before divorce
In July 2015, just as our younger son was packing for university, my husband bluntly told me that he was leaving too. There had been plenty of warning signs. Six months earlier, he had started a job working miles away during the week. I had just secured a fantastic teaching job, but I knew he felt lost.
When he came home at the end of the week, I was buzzing with news, but he seemed preoccupied and uninterested. Over the following months, instead of coming back to his family, he went to his sports club. I would call him, but there would be no answer. Or, I would cook his favourite meal, which would stay untouched in the fridge.
I knew something was badly wrong. I asked him, 'Are we OK?' Without hesitation, he said that he had feelings for someone else. I suggested relationship counselling. He refused. Three days later, he told our two boys that he didn't love me anymore, packed his bags and left the family home. I was devastated and felt humiliated.
I continued my life on autopilot. With both my boys at uni, I pretended to friends that I was coping. In reality, I was engulfed by a tidal wave of grief. I would come home after work and go to bed without eating. I felt lonely and gripped by the agony of no longer feeling needed as a wife and mother.
More than 20 years ago, my closest friend's husband died suddenly and the emotions I was experiencing bore a striking resemblance to those she suffered. But she told me kindly, 'Your situation is more complicated. I have closure, but he'll keep reappearing in your life, reminding you of what you've lost.' Her acknowledgement of the depth of my grief was reassuring.
Moving on after divorce
After my husband left me, I was determined to keep going. I put the family house on the market, chose a divorce lawyer and bought a reliable car. One night, I sat with a dozen coloured pens and plotted my dreams and goals in a mind map: countries I planned to visit, events I would love to attend, possible renovations to my new home and alternative careers.
I placed a plaque by the kettle that read: 'She believed she could, so she did!'. While I scarcely believed it, anything to quell the pain was worth a try. I refused to give up on the strong woman I knew lay beneath that deep layer of psychological pain.
I had always been a confident person, but my self-belief had faded. Rage at my ex-husband, combined with vengeful feelings towards the woman who had usurped me, bubbled inside me. An avalanche of guilt and shame about my feelings followed. I ignored my emotions and battled on.
Reflecting on married life
When a colleague told me that he had seen my husband at the airport going on holiday with his new partner, I pushed the hurt aside and went straight into a school meeting. As it began, I felt an excruciating pain in my head.
Within hours, I was admitted to hospital with a suspected bleed on the brain that resulted in a CT scan and lumbar puncture, leaving me incapacitated for a week. It was a huge wake-up call; I was in denial and my body was screaming at me to slow down.
When I reflect on my married life, I do not recognise myself. I married in my early 20s and was passionate about literature and philosophy. I loved singing and ran half-marathons. But soon I became squashed into my husband's mould.
We moved around a lot because of his career. I started a succession of teaching jobs, would be considered for promotion, only to be forced to resign so we could relocate. I stopped making choices for myself and went with the flow. By the time he left, I had lost touch with who I was.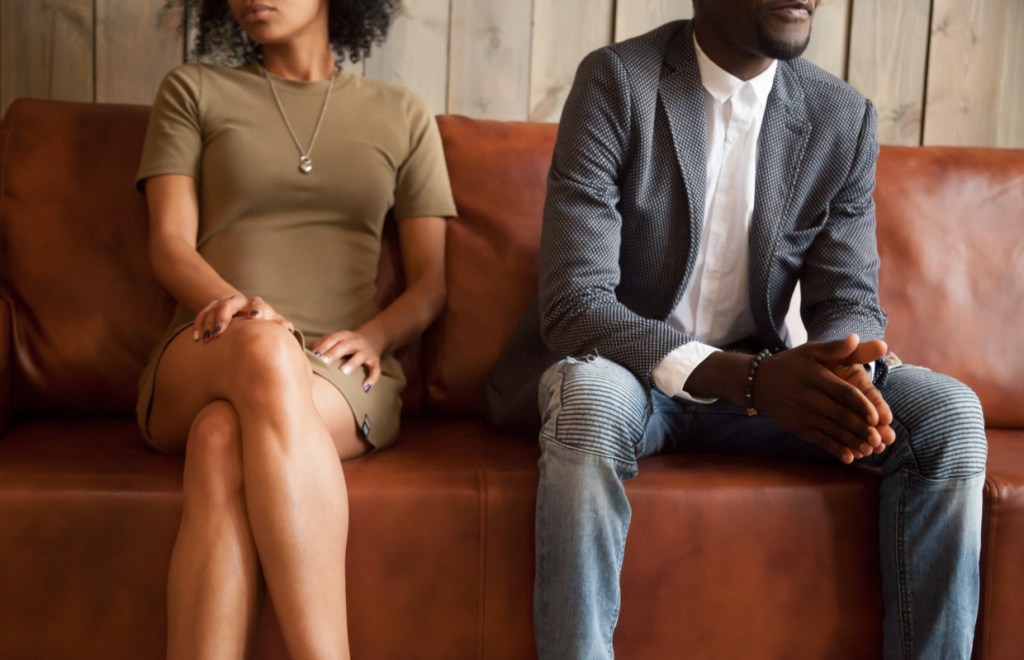 Finding strategies to get over my divorce
Desperate for the pain to stop, I read Uncoupling: How To Survive And Thrive After Breakup And Divorce by Sara Davison (£14.99), which is full of stories like mine. It was comforting to feel that I was not alone.
I sought the help of a therapist and confided in friends, one of whom persuaded me not to burn my ex's letters in case I regretted it. Although I have no desire to read them now, I'm pleased they are stored in her loft as a reminder that he did once love me.
I started journalling. Instead of focusing on vitriolic thoughts, I filled notebooks with all the things that I was grateful for in my life and wrote lists of my achievements, however big or small. I was amazed at how many there were when I thought about it.
Meaningful change was gradual. My therapist taught me how to tune into my body and mind through meditation. The first time he guided me through a mindfulness session, he said: 'Do you realise that you are holding your breath?' I had no idea.
I learned self-compassion, telling myself every day that it was OK to feel hurt and I was doing well. Also, I was learning how to be the guardian of my own heart. I accepted that although I had no control over my ex's decision to leave, I had choices about what to do with my life without him.
As a couple, we had drifted into habits, and I was unconsciously maintaining them. With each decision, from buying shower gel to cooking a meal, I began to ask myself, 'What do you want?'
The pain and progress of divorce
Tiny changes turned into bigger, braver ones. In 2018, I planned a solo trip to India to compensate for the fact that my sons would be spending Christmas with their father and another woman.
I visited the Taj Mahal on Christmas Day and paused near the bench where Princess Diana had sat in that famous image. I smiled at the camera, but I missed my sons. Life was getting easier, but I still had a long way to go.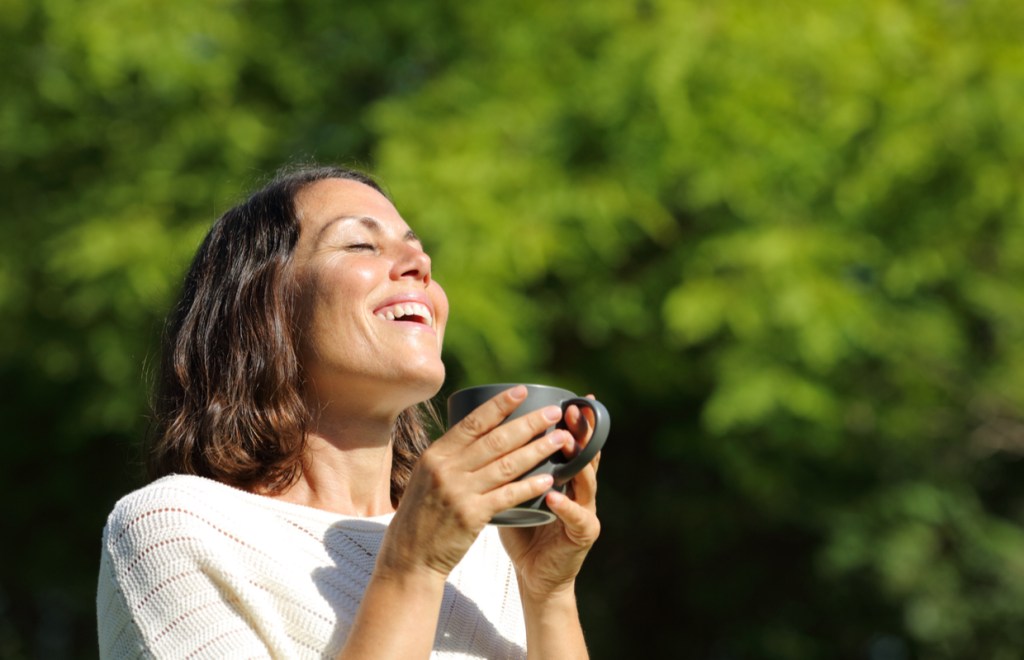 Focusing on my own goals
After seeing my ex with his fiancée on New Year's Eve, I revisited my mind map from the early days. I was thrilled to note that I had achieved nearly all my goals and the world had become a brighter place. During lockdown, I wrote a light-hearted blog and collected quite a following. I had rekindled an interest in politics and, more importantly, I had my sense of humour back.
Recently, I went for a walk with another friend whose husband had died. As we passed through a kissing gate, she said, 'Mark and I used to kiss here every time.' I felt sad for her, but it was an a-ha moment for me.
I realised that I am living a life I love – one that would never have existed while I was married to a man who didn't value me. It has taken five long years, but every bit of the pain has been worth it for the happiness I have found on the other side of divorce.
How to get over a divorce: 7 coping strategies
Learn how to heal and get over a divorce with these coping strategies from author Sara Davison…
'My advice is always to work on the relationship if you can,' says Sara Davison, 'but there are times when you must face the fact that a marriage isn't working. If you are with a partner who doesn't love you, it will damage your self-esteem.' This is her advice for those who are trying to get over a divorce:
1. Get a support team in place
It's easy to get overwhelmed by divorce from a financial, legal and emotional perspective. Find experts who can answer your questions and give you the best advice. This protects your interests and dials down your stress.
2. Keep some fun in your life
Divorce can be a rollercoaster of emotions, so ensure you find ways to laugh and connect with those you love. Why not reconnect with some old friends, organise a family BBQ, or join a local book club? You could even take up a new hobby, like dancing, ice skating or knitting – anything that brings some joy and fun to your life!
3. Don't discuss your breakup with everyone
Share your feelings with close friends and family, but don't get sucked into a world where the only thing you talk about is your split. This will simply lead to your negative emotions consuming you. Keep reminding yourself that there is far more to you than your relationship or divorce – spend time nurturing your interests and passions to distract yourself and feel more fulfilled.
4. Write a list of things you weren't happy with in your relationship
If you are heartbroken and find it hard to let go, this is useful. It's easy to focus only on the good bits and romanticise your relationship, but this type of thinking will keep you stuck and isn't the full picture, as your list will show.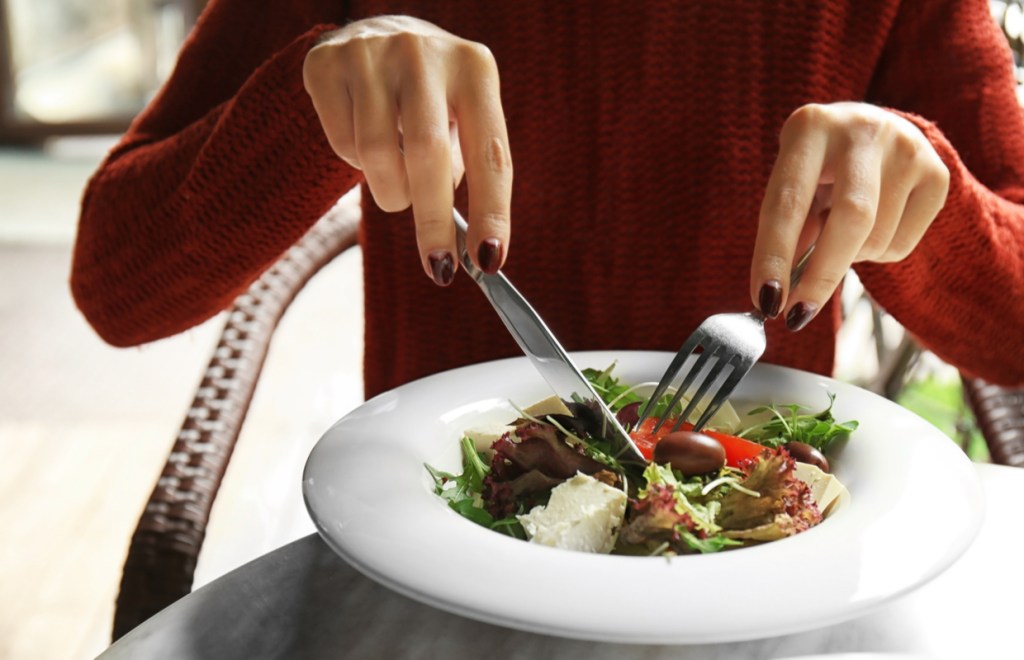 5. Eat well and exercise
It can be tricky to look after yourself when dealing with a personal crisis. However, eating healthy, nourishing foods and taking time to move your body is crucial for your health and wellbeing. It will enable you to make better decisions. Simply start by ensuring you eat some fruits or vegetables with every meal. You should also try to get outside for a quick daily walk every day.
6. Get help if you are struggling to deal with negative emotions
Sometimes, there's only so much we can do when trying to deal with negative emotions on our own – there is no shame in getting help. Why not find a local therapist, who might be able to help you untangle your thoughts and begin the healing process. You could also start reading one of the many books on coping with divorce.
7. Make uplifting plans and put them into action
Even in times of hardship, it's so important to remember that brighter days are coming. Why not try making a mind map or vision board to help you see how much you still have to look forward to? The possibilities and experiences in your life are endless.
Sara Davison's book The Split: Breakup To Breakthrough In 30 Days Or Less (£15.50) is out now.
Photographs: Shutterstock | *Name has been changed