How to care for yourself when caring for an elderly parent
Caring for an elderly parent can be difficult, especially if there are unresolved issues from the past. Judith Laing* tries to find a way through the emotional minefield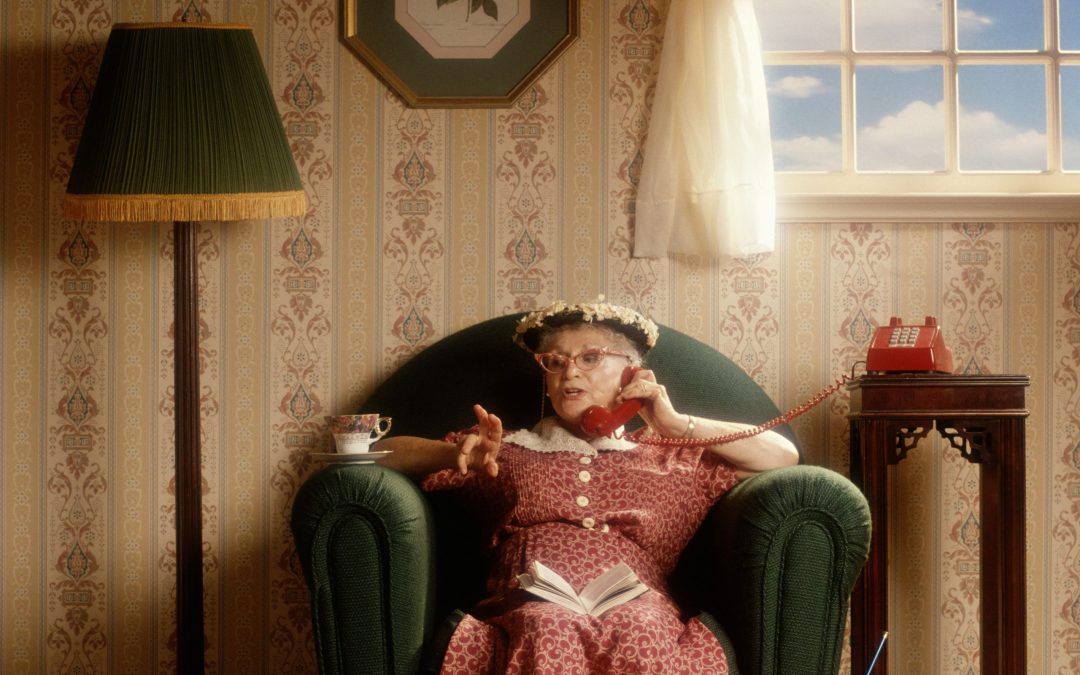 8 minute read
Packing my belongings to leave work, a colleague asks me if I am heading straight home. When I explain that I am off to visit my 90-year-old mother, she tells me how lucky I am. 'You must cherish every moment – when she dies, you will miss her so much,' she says.
I am a supply teacher and this nice woman has been my assistant for the morning. I smile as if in agreement. If I tell her how much I loathe my mother, she will think me heartless – and I may have to work with her again.
Back in time
Dread fills me as I drive to my mother's flat. When I open the door, I become a prickling, monosyllabic teenager again – different from the positive, happy person I have been all day. I put the meals I have cooked for her in the fridge, bundle up her laundry to take home and do chores. She is not pleased to see me and is indifferent to my help. She sulks. This is better than a tirade of criticism, so I keep my head down and tell myself that today will not be so bad.
When the doorbell rings, I am pleased. I am expecting the caller – a new cleaner. The previous woman left. She lasted longer than most at five months. I usher the woman in and introduce her to mother. My mother is rude and adamant that she has already arranged a new cleaner – for half the cost. I am furious. It has taken my sister three weeks to find this woman and now she is dismissed. I know my mother is lying and I will have to find time to clean the flat. I phone my sister and we confront my mother about her story. She will not back down and something inside me snaps. I shout at the top of my voice, my heart is thumping and my face is red. Later, at home, I feel wretched. This is not the first time my mother has reduced me to acting like a child.
I seek guidance from therapist and author Darlene Lancer, an expert in 'toxic' parents. She explains that when we react in the way that I am doing, it is because we are allowing past triggers to push our buttons. 'Negative reactions easily escalate hurt feelings and conflict. But, often, we're reacting to something from our past,' she says. This is certainly true for me. My outburst is rooted in the lies my mother told me throughout my life to manipulate me. My anger with her runs deep.
Puppet on a chain
In adulthood, I managed to distance myself from her and develop as a person. But, when your mother is 90 and needs you, distance is not an option. Her need and my proximity make me her most important relative. It is my duty to care for her and I do not want to shirk that, but the effect on me is great. It feels like escaping from a prison, then discovering that I am still locked inside. Before, when she made cruel comments to my children or me, I would avoid seeing her for months. I can no longer do that.
I know that as she ages she will require greater support, and the more I look after my mother, the less I am able to work, which affects my sense of self-worth and finances. Our troubled relationship and her constant demands make me feel helplessly trapped. So, what can I do to improve the situation?
I speak to Relate counsellor and author Barbara Bloomfield, who reminds me that I am not trapped – I have choices and control in this situation. 'Think about what you can realistically offer,' she says. 'And, remember, any decisions that you make will have an impact on you and your family.'
Calmly face the facts
What started out as 'a bit of help' has escalated into a situation where my mother is constantly calling me to look after her because she is 'sick'. I know that she is frail but not always ill. When I was a child, she feigned illness to get attention. She knows how to make me feel guilty if I show signs of resistance.
Bloomfield talks me through my feelings of powerlessness and reminds me I am an adult with responsibilities of my own, and that I need to step back, put aside feelings of guilt, and ask myself – what needs to be done for my mother? Once I acknowledge that I cannot cope, I ask my sister for help.
Together, we organise professional care for our mother in the mornings. This is tricky because, despite our arguments, my mother wants me to care for her. Bloomfield explains that elderly people, due to their feelings of helplessness, can be difficult to persuade to accept outside support. Yet, once care is in place, they soon feel relieved. This proves good advice and, despite her initial protests, my mother quickly adapts. I start to feel more in control. I spend less time with her, and that time is less challenging because I do not feel so cornered.
Once she is more settled and less demanding, Bloomfield says it is time to put some boundaries in place. For me, this means scheduled visits, and not being on call constantly. I am also learning to use Lancer's advice about detaching myself from the situation and not reacting. I know I must lay aside old wounds and deal with my mother by separating us both from the past. This involves seeing her with fresh eyes: a frail person – not someone from whom I need to defend myself.
One of my mother's carers enabled me to see past my personal hurt. I came to the flat early one day to drop off laundry and meals. I was having a chat with the carer in the kitchen when my mother called, asking her for a glass of water. The carer took it straight away. My mother, unaware that I was there, spat abuse at the poor woman for not having the water ready. I was horrified. The tone of her voice curdled my stomach just as it had when I was a child. My reaction was to tell my mother off and apologise to the carer. Returning to the kitchen, the carer was smiling. 'She's lively today!' she said, unruffled. For her, my mother is just an irritable old lady.
I want to say old age has not made my mother nasty; her meanness has punctuated my life! Then I remember Lancer's advice about detaching myself and not reacting. I need to begin a new relationship with my mother and see her as the carers do – a crotchety, and 'spirited', old woman. They do not try to change her. They accept her character – and that is what I must do.
Be prepared and fortified
Lancer states the importance of taking care of oneself – simple, crucial advice. Before each visit, I consider my own needs. I set time limits and am learning to say no without making it personal. I ensure I have eaten and I am there when it suits me. This way, I am not facing my mother when I am at a low ebb.
Bloomfield points out the importance of letting go of guilt for not doing more, and instead praising myself for what I do. I am not my mother's companion but I provide practical help, and that's OK. Sometimes, things still get difficult and it is easy to believe that everything is wrong – now, I stop and think… Despite my hurt, I am there, doing what I can.
Coping strategies
Judith Laing shares what she has learned about caring for her mother
Be realistic. You cannot change a personality – but you can make a difference to a person's life, even if they seem ungrateful for what you do.
Talk about it. A friend, relative, online forum or counsellor can help you keep a healthy perspective on your situation.
Seek help. Even if the person objects, you don't have to do it alone.
Allow a relative or friend to provide practical assistance and be firm and clear about your needs.
When things go badly, remember what's gone well. You're doing your best.
You are not alone – make use of the support that is available
Caring essentials: from practical assistance and information to safe places to discuss your feelings
*Name has been changed
Image: Getty