How random acts of kindness can open up conversations around grief
SUDC UK is a charity dedicated to raising awareness, funding research and bringing together families affected by Sudden Unexplained Death in Childhood. This December from 2-8th, National Grief Awareness Week will be launched by The Good Grief Trust to encourage us all to have honest conversations about death and grief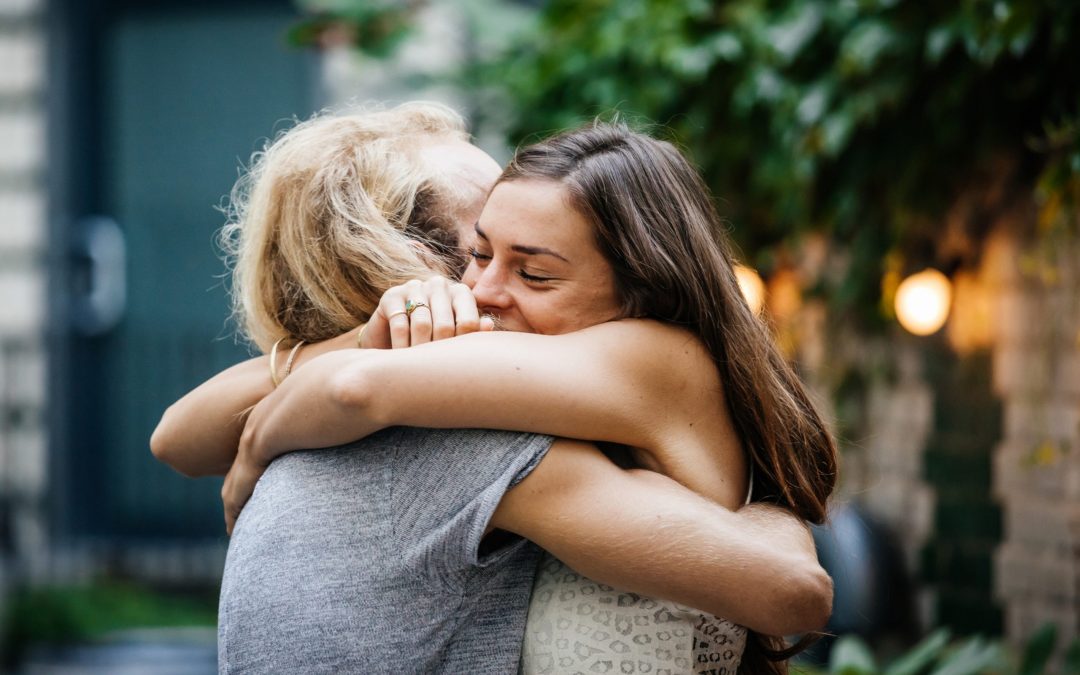 SUDC UK has launched a 'Random Act of Kindness Card' during NGAW 2019 to encourage those grieving to reach out, tell their story and ask others to pass on a random act of kindness in memory of a child affected by Sudden Unexplained Death in Childhood (SUDC).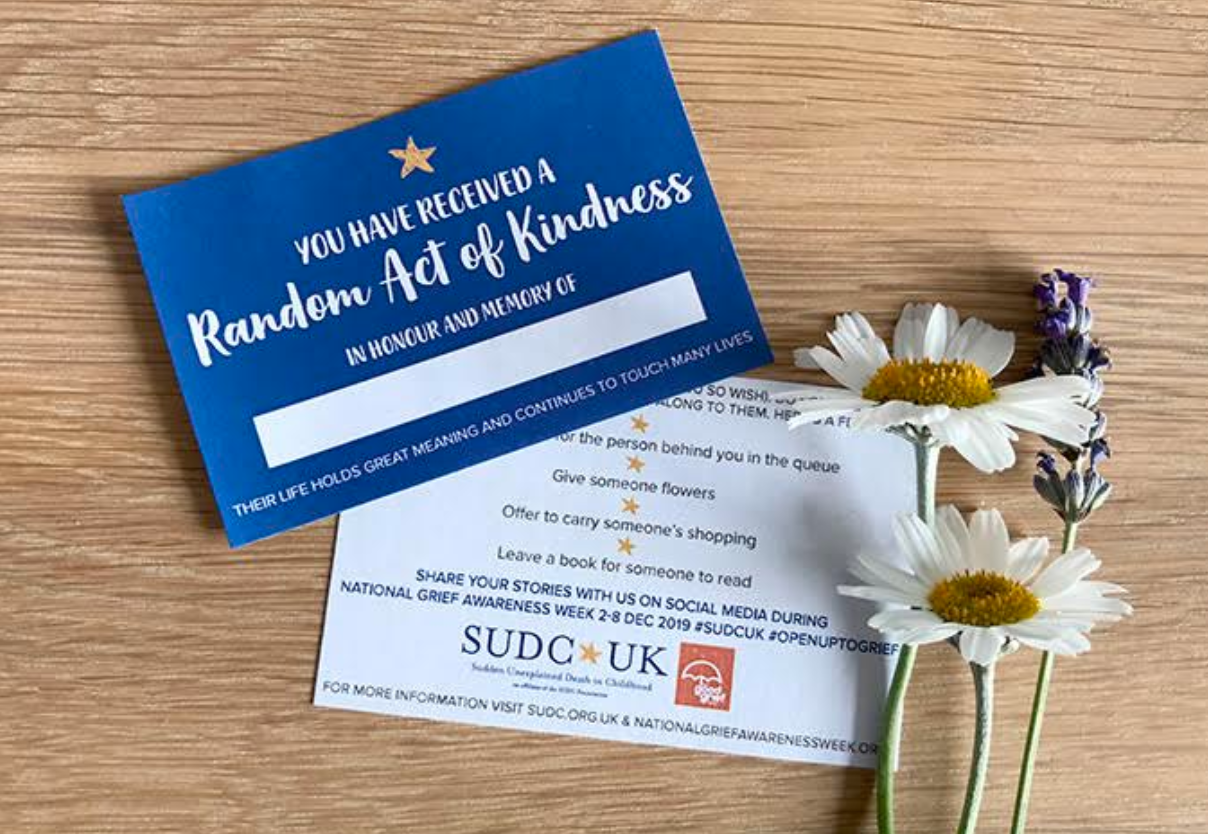 SUDC UK hopes this will encourage conversations to open up around child death and most importantly give SUDC children a chance to shine their light, inspiring others to make random acts of kindness in their memory. These simple cards will emphasise how these children's lives continue to hold great meaning and touch many. Through kindness, we have the opportunity to demonstrate compassion and open up a conversation. A community's support for a grieving family can create a safe space for healing to begin. Without the need to 'fix' grief, the space held means a family is more likely to be able to rebuild their life in a positive way, healing whilst living through the ebb and flow of grief.
SUDC occurs in children between 1 and 18 years of age. The cause of death remains unexplained after thorough case investigation. As the 5th leading category of death in children 1-4 years, SUDC is one of the most under-recognised medical tragedies of our time. By downloading SUDC UK's 'Random Act of Kindness Cards' you are helping raise awareness of Sudden Unexplained Death in childhood.
More support
Please help us make a world where SUDC is predictable and preventable. Support us at www.sudc.org.uk/random-act-of-kindness
National Grief Awareness Week www.nationalgriefawarenessweek.org
The Good Grief Trust www.thegoodgrieftrust.org
SUDC UK www.sudc.org.uk
Main image: Getty/iStock