Help support a community arts project
Previously featured in Psychologies, Harriet Wood has been voted by The Guardian as one of the top five female graffiti artists in the UK and The Huffington Post as one of the top 25 female street artists worldwide. Ellen Tout spoke to Harriet, know as Miss Hazard, about her crowdfunding community arts project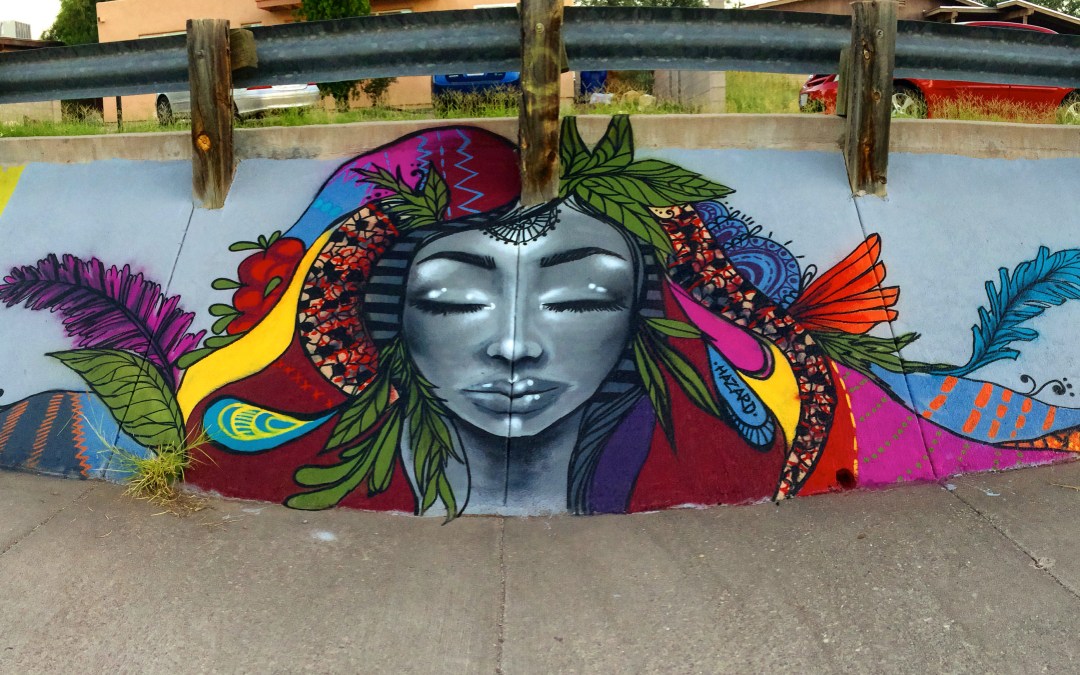 How and why were you inspired become a graffiti artist and illustrator?
I have been spray painting for 11 years – I have always drawn and my favourite thing has always been art. My dad is an amazing designer and illustrator, so for as long as I can remember I have pursued a creative career. The first time I saw big artwork on walls and graffiti I wanted to try it – there's something about giant art on a wall in a public space that totally transforms an environment.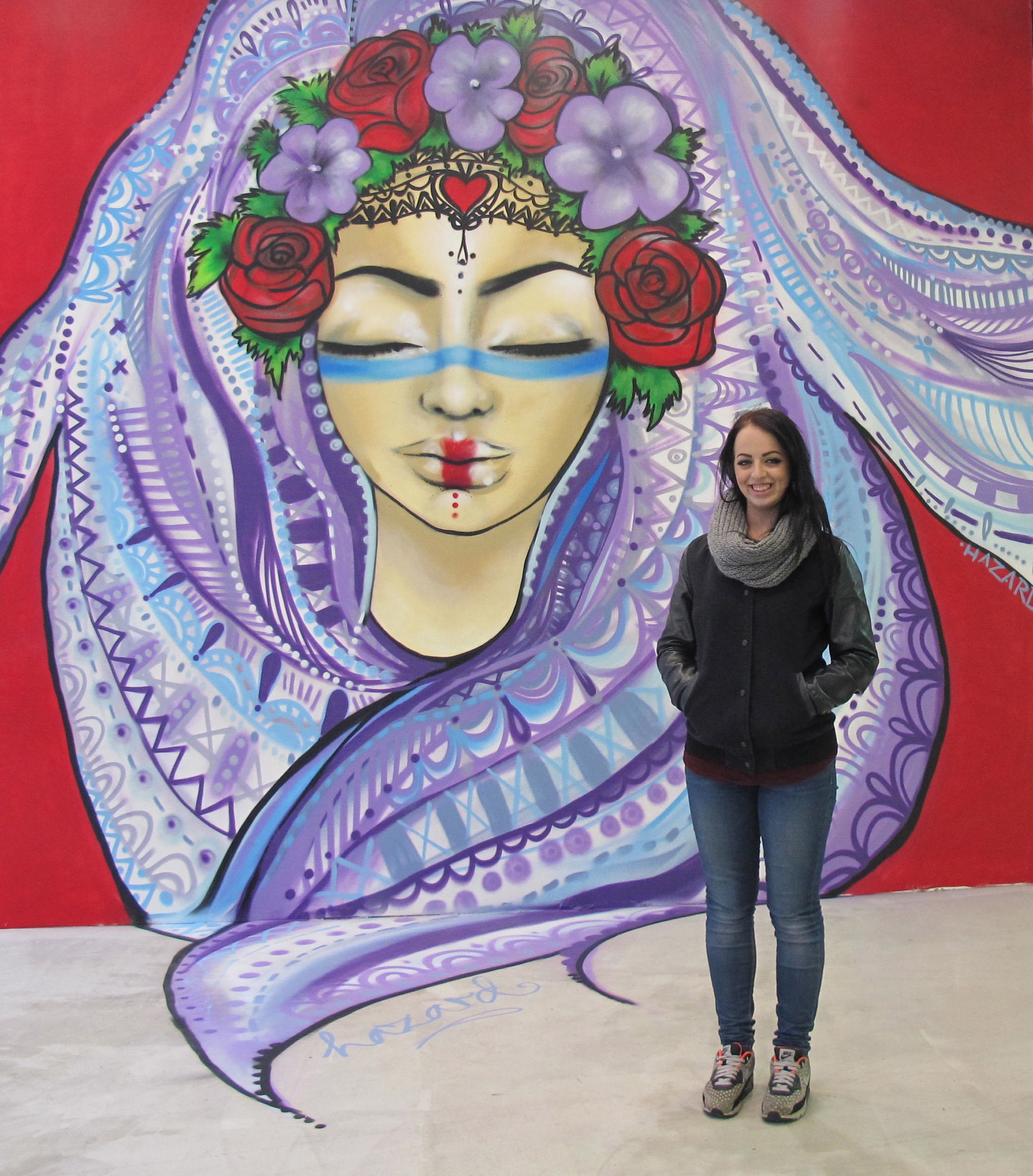 I've started this fundraiser to gather the amount needed to travel to Ajo in the border regions of Arizona-Mexico and take part in the Street Art Mural Project. The project, which lost funding this year, is a coming together of artists, diverse in culture, disciplines and practice – started on the intersection of three nations – the United States, the Tohono O'odham Nation and Mexico.
The aim is to provide Ajo with artists to occupy and decorate the buildings in this unique place in the Sonoran Desert. The project is a framework for larger national and international dialogue to promote socially engaged practice and community based arts.
Why is public art so important for communities, in particular Ajo?
I believe street art enhances its own surroundings and provides an opportunity for public interaction and community conversation. I think street art is one of the most effective ways of projecting a voice. Not only do the border regions of the USA and Mexico really need this right now politically, but Ajo itself has been struggling for some time.
Ajo is a tiny, hopeful town in which nearly all of its residents (for generations) worked in the enormous copper mine up until 1985. The sudden closure of the mine threw the majority of the town into unemployment. Ajo's hope lies in the arts, with a series of arts events being funded over previous years, igniting the revival of the town. The Ajo Street Art Project is an event that brings the community together, celebrates its history and brings artists of all practices together.
What will the project involve?
The project will involve me heading out to Ajo and spending a week or so helping to prepare the walls so artists can paint their murals on them. I will then get to paint a mural of my own. The mural project invites artists of all ages, cultures and experience. The idea is to brighten the walls of Ajo whilst hosting an event – inviting the community to come together and enjoy the experience over a weekend in March.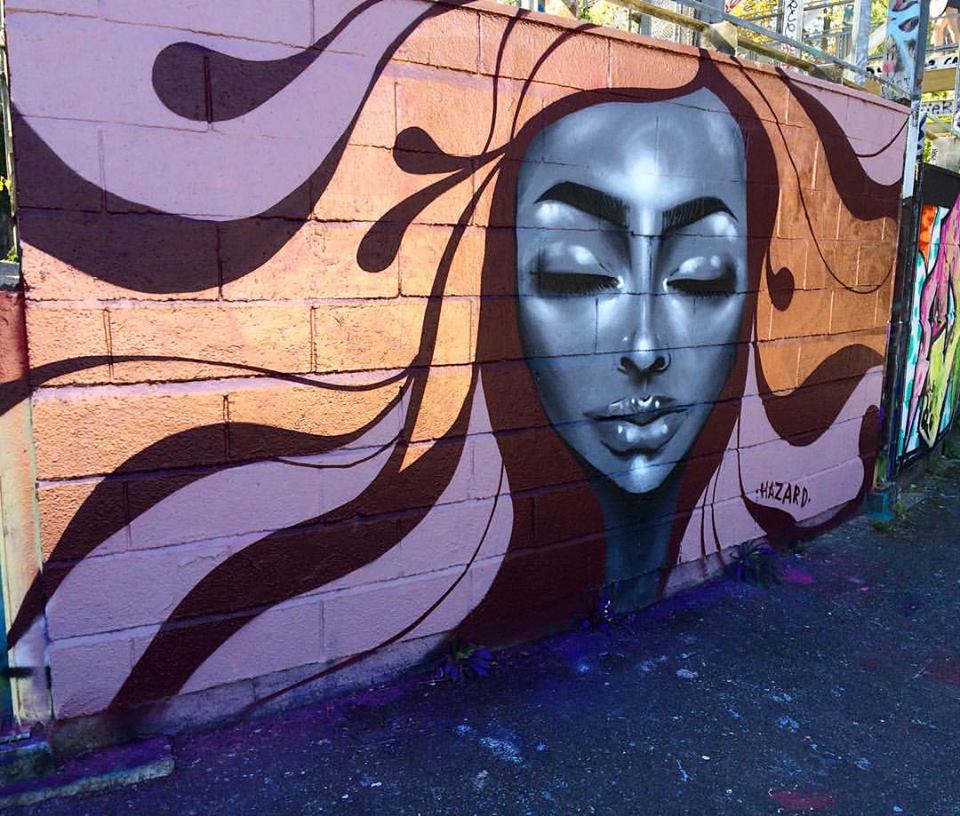 Have you taken part in similar community arts projects?
I previously took part in a huge community-led street art project over three months. A rundown neighbourhood of a town outside of Bristol was selected as a community area in need of redesign – to reduce antisocial behaviour, strengthen intergenerational bonds and bring the community back together.
I was selected to take on the lead role in the redesign of the high street, which housed a butchers, take-away, café and a mindfulness centre. I interacted with people of all ages to ensure that all of the community would appreciate my design. Workshops with the local schools, art classes with the local youth club, communications with the business owners and feedback from the local church and retirement home determined the final designs for the mural which covered the shutters of the entire high street's shutters.
My passion is creating large, public art that involves working with people and creating an impact in the community.
I was also a graffiti art tutor for The Prince's Trust providing an Urban Arts Award to young people who weren't in education, employment or training. I also taught art to over-50-year-olds and graffiti workshops for teenagers in Pupil Referral Units.
What do you have in mind for this project?
My favourite thing to paint is human characters and I definitely want this piece to have really strong native, historical and geographical elements to make it unique to its location. I think it's important for street art to have a situational awareness.
Harriet aims to raise £3000 in support of this project. This will cover all logistics and equipment costs to create a huge hand painted mural in and take part in the project in Ajo, Arizona in March.
Learn more about the project in this video:
Pictures: Harriet Wood
Words: Ellen Tout