Going back to your childhood home
There's something special about returning to a place you once called home. Jini Reddy visits Montréal, the city she grew up in, and discovers that by looking back she can look forward with a renewed sense of gratitude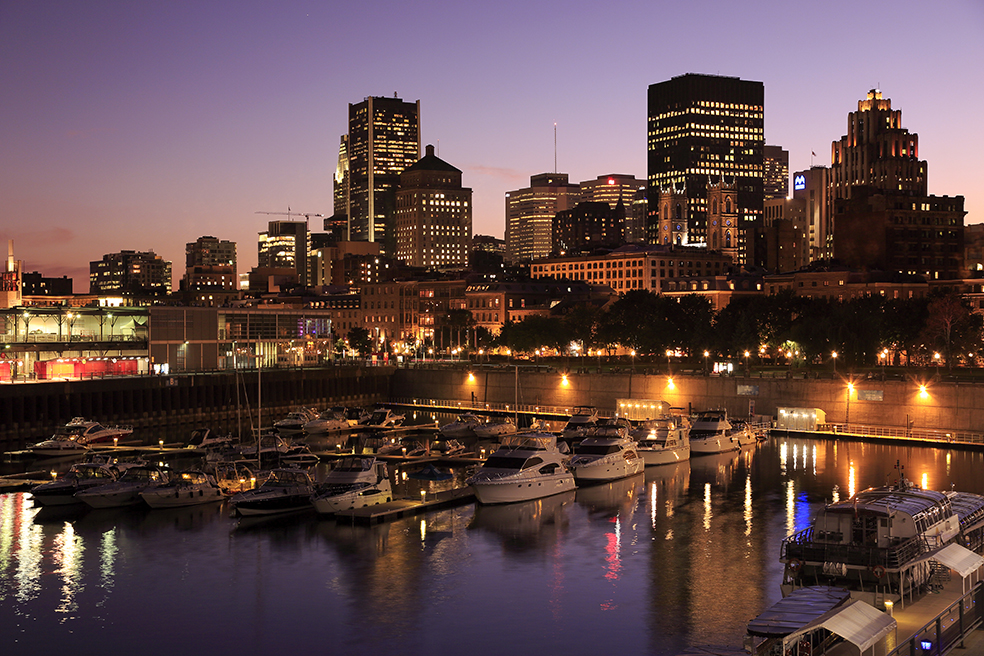 Being reunited with a long-lost lover: that's the best comparison I can think of to describe the delight and anticipation that runs through my veins as the plane touches down in Montréal, the city I grew up in. Coming back now, I feel as if I'm accessing a part of me that has been kept under lock and key.
As I enter Arrivals, I catch a glimpse of my father. There he is at the gate, with a broad smile to welcome me home, as he did many times when I'd return from a backpacking adventure, triumphant and dishelleved. He died 16 years ago, but now, suddenly, his presence is palpable.
I experienced so many firsts here: first kiss, first date, first love, first heartbreak, first summer job, and first university degree. It was on the streets of Montréal that I busked as a dancer; here that I braved hideous winter blizzards year in, year out, just to get to school. (I still remember jogging with icicles on my eyelashes.)
While nostalgia is soothing to the soul, discovering something new makes trips back home exciting.
Here are four places I found that are new to me:
1. Heron Island
This 30-hectare bird sanctuary in the Parc des Rapides is hidden on a peninsula in the St Lawrence river. Hundreds of species of migratory birds alight here, and there's a beautiful view of the Lachine Rapids. I found it when cycling near my old neighbourhood. The island draws locals, but few tourists. You can follow flower-scented trails, sit in quiet nooks on the rocks and meditate as tame birds sing to you. Magical. Visit tourisme-Montreal.org/What-To-Do/Attractions/parc-des-rapides
2. Bota Bota
This is a wonderful, chic, floating spa on a revamped boat, anchored in one of the quays in the scenic Old Port. There are five decks, spa treats galore, a Nordic bath circuit and a restaurant. In between treatments, you can chill out against the backdrop of the city skyline while being gently lulled by the waves. The revelation for me was a one-of-a-kind massage, in a port-holed cabin, choreographed to the strains of live music played by a harpist. The vibrations of the music coupled with physical touch left me feeling calm, alert and clear-headed. Visit botabota.ca
3. Fitz & Follwell
Montréal is North America's number one cycling city with 650km of bicycle trails. (Boris Johnson got his 'Boris bikes' idea from here.) This bike tour company offers something special: cycle and walking tours around the city's neighbourhoods, away from obvious tourist attractions. These are popular with Montréalers and visitors alike, led by excellent guides, and factor in lots of stops for food sampling at cafés and delis, visits to parks, eco-green laneways, and chats with locals. You can also hire a bike here and pick up cycling maps. Visit fitzandfollwell.co
4. Crudessence
Montréal has long been a food-lover's heaven, but I was thrilled to discover this new eco-friendly venue where you can eat healthy, raw, gourmet organic vegan delights. My favourite dishes were an aperitif with raw cacao, blueberries and hemp seeds, vegan flaxseed tacos, and raw cacao chocolate mousse. Divine. Visit crudessence.com
For more information, visit quebecoriginal.com. Jini Reddy flew to Montréal with Air Canada, aircanada.com, and stayed at Le St Martin Hotel, lestmartinmontreal.com
Photograph: Getty Images