Ginger beer mustard glazed ham
Try this classic Boxing Day dish with a spicy twist from Frenchs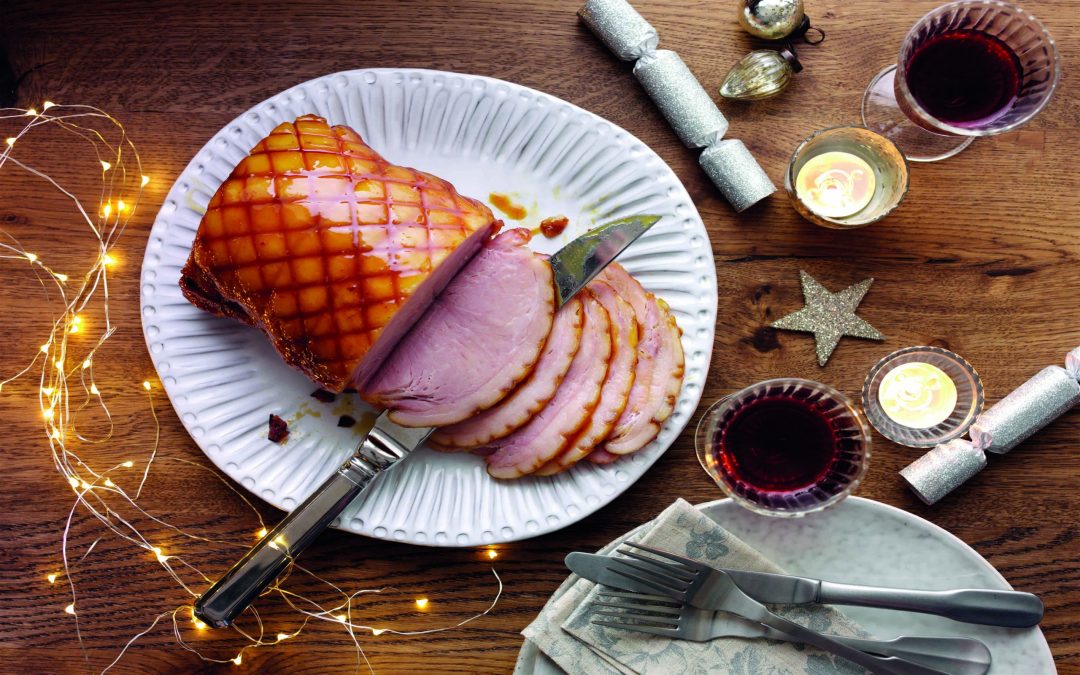 Perfect for Boxing Day, this tender ham is covered in a sweet and sticky ginger beer and mustard glaze – sure to help with the sadness of Christmas Day being over for another year.
Try this spicy ginger beer mustard glazed ham recipe this festive season.
Ingredients
1½ kg smoked boneless gammon joint with a good layer of fat covering
For the glaze
3 cans (990ml) old Jamaica or similar fiery ginger beer
150ml bourbon or whisky, whatever kind you have or like best
Juice of 4 oranges and the zest of 2 (approximately 400ml)
500g soft dark brown sugar
1 large thumb sliced ginger
6 tbsp French's Classic Yellow Mustard
Method
1. Place the ginger beer, sugar and ginger in a saucepan and bring to a boil, stirring all the time until the sugar dissolves.
2. Add in the orange juice and zest and continue to boil, stirring frequently, until the liquid is reduced by about a third and is becoming stickier. Whisk in the mustard and continue to cook until the glaze has reduced a little more and is becoming sticky, coating the back of a spoon and shiny. Remove from the heat, immediately whisk in the booze if using and allow to cool a little.
3. Place the gammon in a large pot of cold unsalted water (making sure it is submerged) and bring to a boil as fast as you can, drain off the water and do the same again, this will remove any excess salt from the gammon and saves you soaking it over night the old-fashioned way.
4. Turn down to a simmer and cook for around 45-60 minutes or until a knife goes in and out easily and the meat feels tender.
5. Remove and place in a tray lined with greaseproof paper (this will make your washing up easier later).
6. If the gammon has skin use a small knife to remove it, keeping as much fat as possible still on the meat.
7. Pour over a third of the glaze, making sure to cover the surface well (I use a pastry brush to help).
8. Place in your preheated oven for 10 minutes, or until bubbly and starting to brown. Repeat the glazing and baking process twice more, reserving just a tablespoon or two of the glaze at the end.
9. Bake the final time until the gammon is burnished and crispy with glaze. Take it out of the oven and allow to rest for at least 30 minutes before brushing over the last tablespoon or two of glaze to give it an attractive shine and serving.
French's has a selection of mustards, including the classic yellow mustard in this recipe, at frenchs.com