Get fit online
Amerley Ollennu tests the latest fitness trends and delves into the psychology of exercise to give you the tools to get and stay fit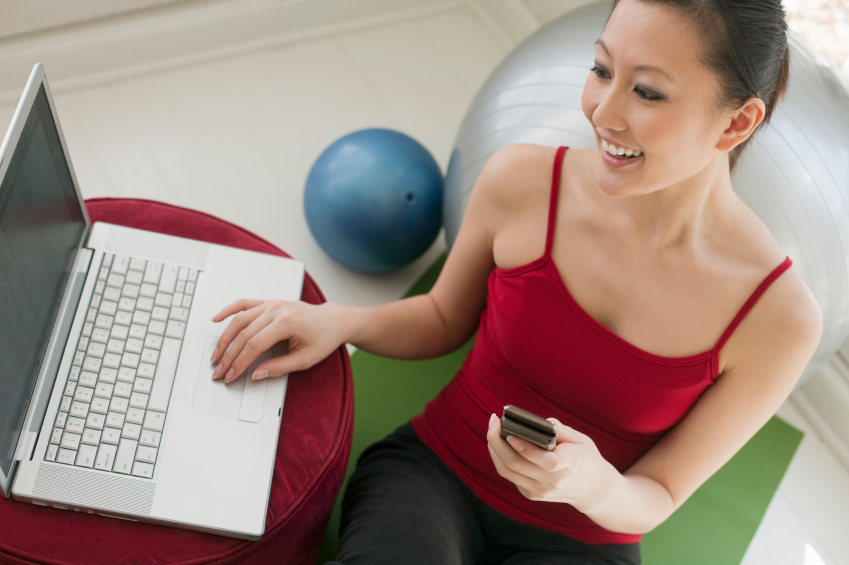 Lately, I've noticed that fitness is having a social media moment. Log on to YouTube, sign up to Instagram or Twitter and you will discover a wealth of #fitsperation. With everything from workouts to meal plans only a click away, it looks like gym-going is being made somewhat redundant. Pricey memberships and personal training sessions can put us off exercise when flexibility is a priority.
But knowing I can follow a workout on YouTube, whenever and wherever, makes exercise stress-free, and following trainers, foodies and fitness enthusiasts means I have access to information I'd otherwise have to sift through countless sites for.
Virtual coaching
Joe Wicks, aka @thebodycoach, is one such oracle of fitness. Having shot to Instagram stardom with a whopping 145k followers, he posts daily motivational photos, short exercise tips and meals that fuel the body and taste good too (I've tried them), while his YouTube account houses his High Intensity Interval Training (HIIT) videos.
HIIT alternates between short intense anaerobic exercise like jumping jacks, burpees and cycling, with less intense recovery periods. It has become a popular training method for those who want to boost metabolism, get fitter and stronger, and 20-minute sessions are all that's needed.
I decided to try Wicks' 90-day SSS plan (Shift, Shape and Sustain), £147, made up of three phases over 12 weeks. It's a re-education, as you find out that hours spent in the gym can be counter-productive, and the right foods can make a big difference to your training results. Each cycle is more challenging than the next. Cycle one focuses on fat-burning and improving fitness levels; cycle two introduces resistance-training, while cycle three gives you the tools to eat and train in a way that can be sustained for life.
One month on…
I switch between working out to Wicks' videos and those on the FitnessBlender YouTube channel if I'm not cycling or rowing (great machines for HIIT) at Virgin Active. And I've also been sure not to follow unhealthy types who post 'thinspiration', rather than fitsperationon their blogs, Twitter and Instagram. I'm pleased by how far I've come; exercise doesn't feel like a chore, I'm fitter and following The Body Coach so early on in my journey has really helped steer me in the right direction.
Follow Amerley on Instagram @amerleyo
Photograph: iStock