Flutterscotch meringue Eton mess
See what happens when truffle experts partner with a Michelin-starred chef...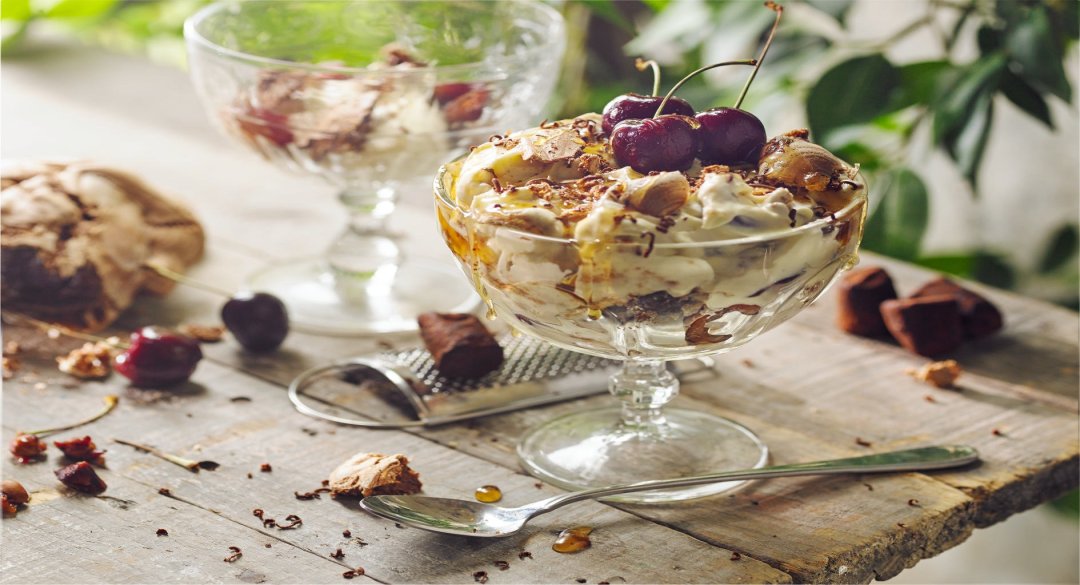 Treat yourself this dreamy looking twist on the classis Eton mess.
Truffle experts Monty Bojangles have teamed up with Michelin-starred chef Mark Sargent to create this indulgent Flutterscotch meringue Eton mess recipe.
Serves: 12 to16
Ingredients
200ml crème fraiche
450g cherries, pitted, halved and steeped in 4tbsp if cherry brandy
1tbsp icing sugar
200ml double cream
Method
1. Whip the double cream and crème fraiche with the sugar until it is soft and thick – do not over whip it, as you don't want stiff peaks.
2. Break the meringue into chunks and stir into the cream. Put half the cherries into a bowl and crush gently with a fork.
3. Mix the crushed cherries into the cream and meringue mixture then fold in the remaining halves and divide the mixture into four glasses.
4. Spoon over the remaining brandy and then grate some Choccy Scoffy over the top of each one.
Check out more scrumtious recipes in our dedicated section.