Discover your inner Greek goddess
Euphoric at Eurphoria: Caroline Sylger Jones investigates the Five Elements theory as a method for transformation...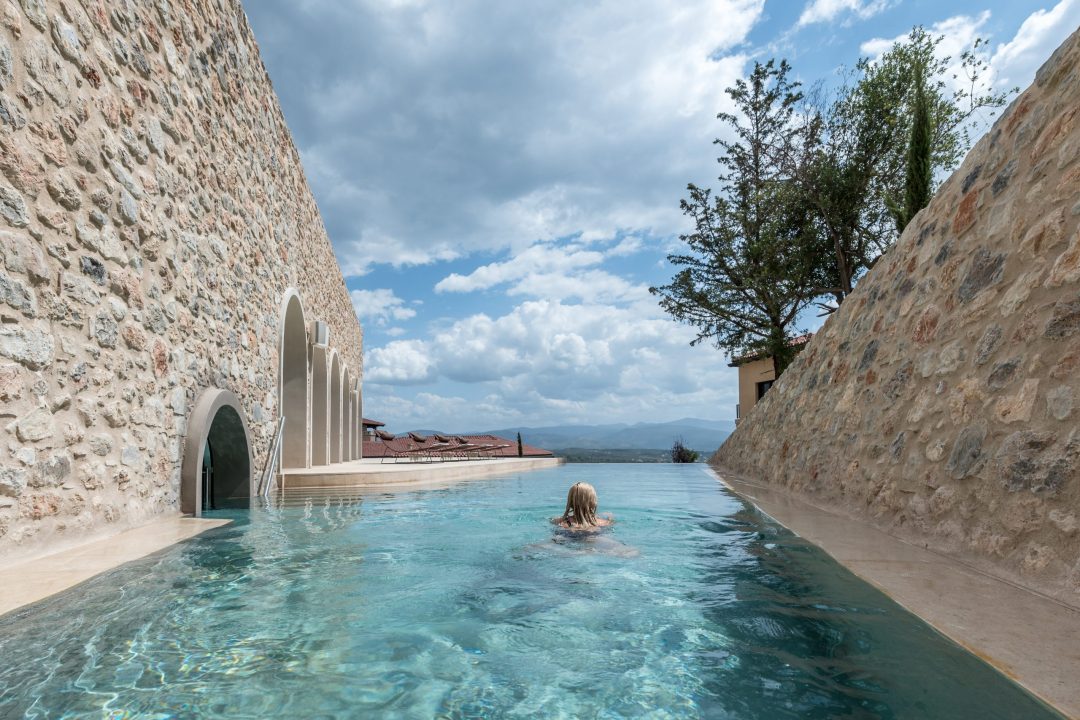 2 min read
I AM TIRED AND DRAINED after a few intense months spent juggling work with motherhood when I arrive at Euphoria Retreat, a new holistic destination spa near the ancient site of Mystras on the Peloponnese. I'm eager to transform my negative energy into something glorious I can work with for my year ahead, which is why I've booked the Signature Emotional and Physical Transformation Retreat, which pivots on the theory of the Five Elements from both ancient Greece and Chinese philosophy. Each morning, a two-hour workshop teaches us about the physical and emotional aspects of an element through meditation; every afternoon, we have massages and energy work to balance that particular element in our own bodies.
Slowly, my brain and heart relax as I begin to understand each aspect of myself – the Water (I dream), the Wood (I think), the Fire (I know), the Earth (I do) and the Metal (I feel). During my daily Element Balancing Treatments, my Russian therapist, Natalia, varies the strokes of her massage; flowing strokes calm the kidney energy for Water; rapid strokes get the heat up for Fire. We have two unexpectedly fun sessions: a lively Chakra Dancing Therapy hour and a group discussion in the marbled hammam, telling stories to each other as the ancients would have done while purging our bodies of toxins. Simple, tasty seasonal and Mediterranean-inspired meals cooked without sugar and salt support our process. On the last day, we discover our constitution and have a closing consultation. I'm Wood – eager for growth and creativity, given to anger and frustration when out of balance, destined to share with abundance when everything in my life comes to fruition. My mentor, Mary, guides me through a personalised meditation to help me make the most of my time ahead. I leave with plans – but also with the knowledge that I need to find time to rest and enjoy before the next project. I feel light, but engaged with myself and the world.
To save hassle, Holiday Extras offers trusted Meet and Greet services at all major UK airports. To book Meet and Greet parking at MBW Meet and Greet, Heathrow Airport from £74.90 for eight days, visit HolidayExtras.com or call 0800 1313 777.
A bed and breakfast stay at Euphoria Retreat with one daily spa treatment starts from £279 per room per night, based on one adult. Transfers are not included in the price. Return flights with EasyJet start from £108. euphoriaretreat.com; +30 2731 306111; wellbeingescapes.com; holidayextras.com. For flights, go to easyjet.com