Discover the Azores
Perdita Nouril rekindles her love for exploration in the Azores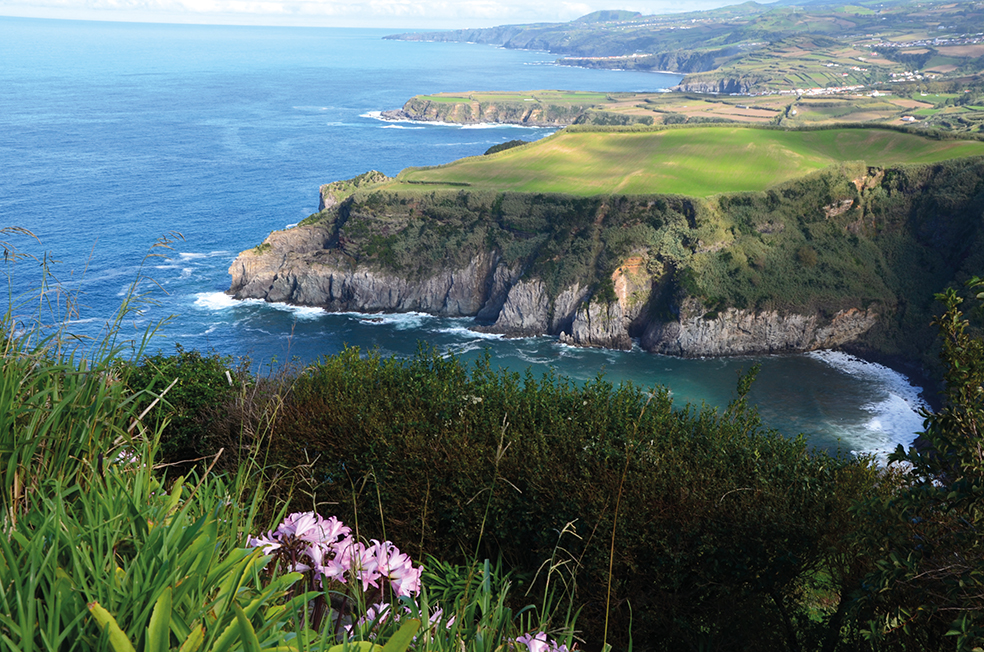 Recently married with a new home, a puppy and two jobs, it's not often I get the chance to go off-grid without extensive planning. Life responsibilities had, without me realising it, stifled my capacity for independent discovery.
Thankfully the Azores was the perfect place to undo all of that. The scattered archipelago is roughly 1,500km west of Portugal and 4,000km east of New York; perfectly positioned for some isolated escapism. The family of nine islands all possess an easy-going pace of life, but their unique qualities – from Europe's remaining tea plantation to the colourful bay of Angra do Heroismo (a UNESCO World Heritage Site) – keep things fresh.
Home for the week was the luxurious Royal Garden Hotel, just a stone's throw from the cobbled streets of the charming old town. It houses a romantic piano bar, rooms have ocean views and it's situated on Sao Miguel, the largest island and ideally situated for whale watching. At sea, 25 species of whales and dolphins gracefully pass by, greeting you like old friends.
For those who prefer to explore on land, either by foot or bicycle, routes take in the rich landscape that zigzags between volcanic rainforest and scenery similar to the lush emerald planes and thunderous waves of the Scottish Hebrides. The breathtaking views from Sete Cidades come from craters turned to lakes.
Further exploration leads to hidden waterfalls and thermal hot springs, the perfect setting to rest weary limbs. Therapeutic benefits aside, the heat from the volcanos is also used for 'cozido', a traditional dish of beef, sausage and yam that is potted and buried in the ground to slowly cook. Devouring the hearty feast, I become lost in thought, picturing the fascination on the faces of the first Portuguese settlers arriving 600 years ago. My trip was exploration at its best – I didn't leave feeling like a tourist but as a traveller departing with new stories, privileged to have witnessed such wonders.
Double rooms at the Royal Garden Hotel start from €94 based on two people per room and per night with breakfast included. SATA International (0844 482 1678) flies from Gatwick to the Azores, with prices starting from £338 pp return (including taxes and charges). For further information about the Azores, please visit www.visitazores.com
Photograph: Corbis