Boiled egg and nori asparagus soldiers
October is Breast Cancer Awareness Month. Here's how to get involved, plus a breakfast recipe from new title 'The Breast Cancer Cookbook'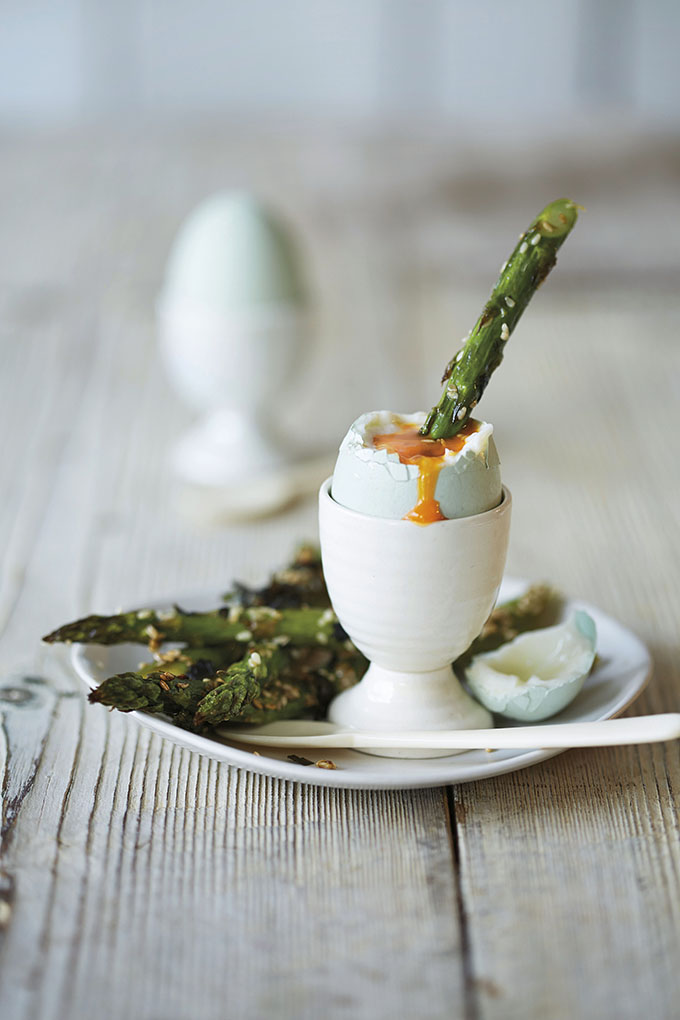 Spears of crunchy asparagus are the perfect healthy soldiers for dipping into a runny yolk. Teaming this combination with soy, sesame seeds and crushed nori makes it even more delicious.
Serves 4
Ingredients:
4 medium eggs, at room temperature
600g asparagus spears

1 tsp sunflower or rapeseed oil

2 tsp sesame seeds

2 tsp low-salt light soy sauce

1 nori sheet, crumbled into flakes
Method:
1. Preheat the grill to high. Bring a pan of water to the boil, then carefully lower the eggs into the water using a slotted spoon. Boil for 4 minutes for a runny yolk, 6 minutes for a semi-soft yolk and up to 9 minutes for a hard- boiled egg. Meanwhile, snap off the woody ends of the asparagus and toss the spears in the oil, then lay them on a foil-lined baking sheet. Grill for 4 minutes, turning once.
2. Remove the baking sheet from the grill and sprinkle the sesame seeds and soy sauce over the asparagus. Grill for a further minute to toast the seeds; the asparagus should be burnished but tender with a little bite within.
3. Remove the eggs from the water with a slotted spoon and remove the tops of the shells with a knife. Place in egg cups. Sprinkle the asparagus soldiers with the nori flakes and dip away.
Nutrient rich eggs
Eggs are a good concentrated source of nutrients, providing all of the essential amino acids, all of the vitamins, except vitamin C, several important minerals and the powerful antioxidant selenium. In the past, negative press reports have linked eggs to high dietary cholesterol intake but it is now understood that the cholesterol we derive from consuming carbohydrate foods has more effect on our blood cholesterol level. Eggs are particularly valuable when your appetite is depleted. Served with asparagus dipping soldiers, they are the complete health-giving small meal to stimulate the appetite.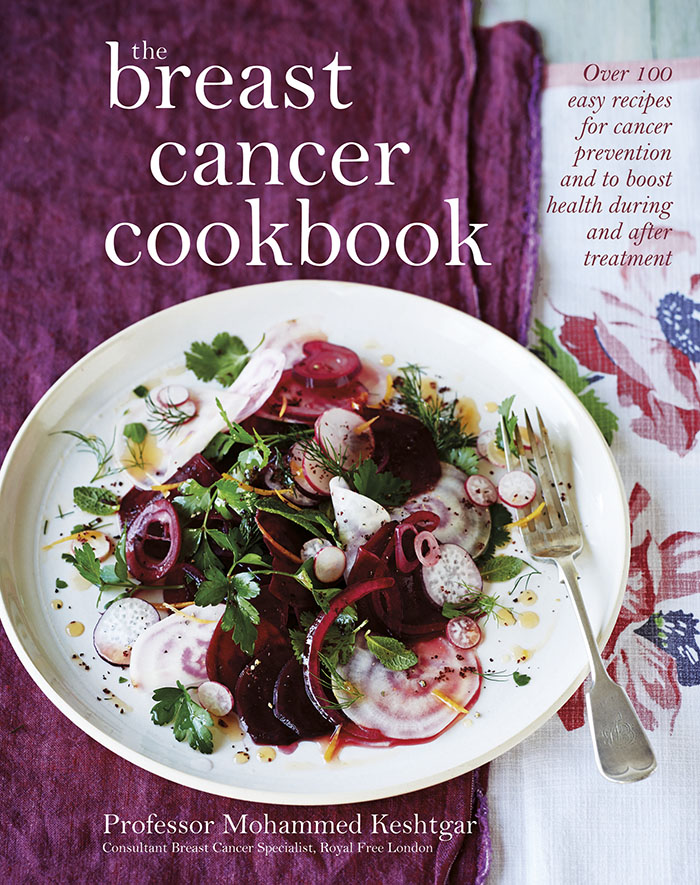 Photograph: Jan Baldwin
More inspiration:
Shop pink products at Breast Cancer Care now
Wear It Pink and donate here