Why are boundaries important?
Setting boundaries... helps you avoid many problems in the future.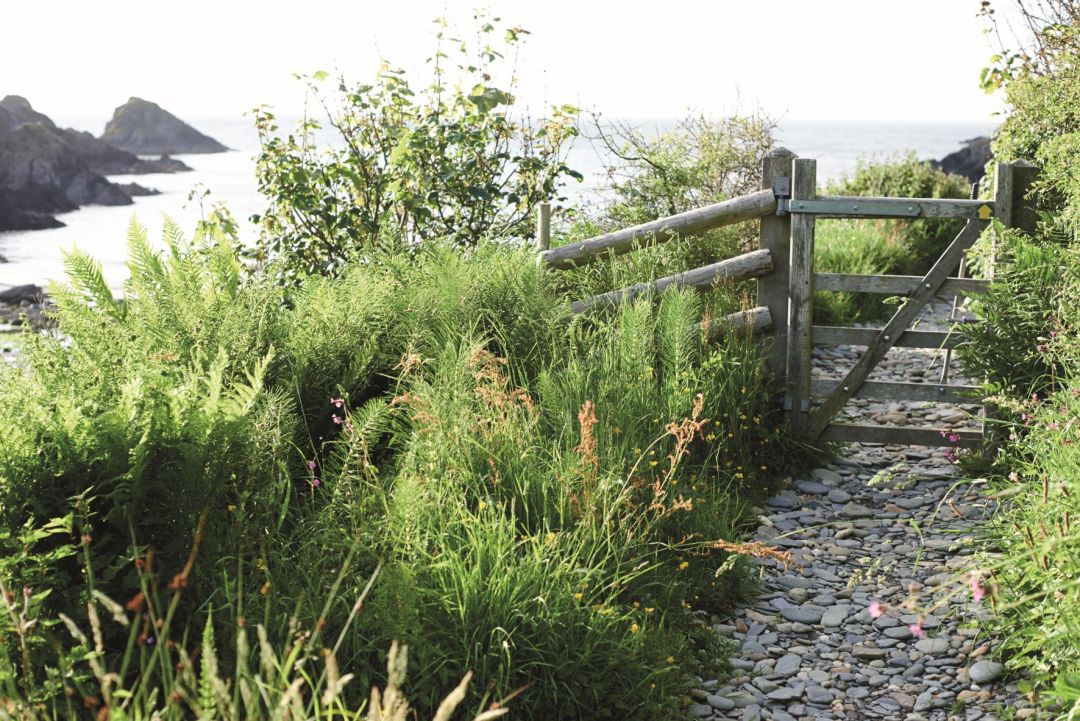 When starting a new job, your boundaries may well be the last thing on your mind.  
Yet setting boundaries should be one of the first things you think about because when we don't have boundaries, things can go wrong.  One minute everything is fine, then the next you can find yourself regularly working until late at night, or being taken advantage of by colleagues with both your personal and professional life suffering.
The setting of boundaries can be particularly difficult in your first managerial role, as you're suddenly having to put some distance between yourself and colleagues who were previously peers.  It can be hard to know what tone you want to strike with others, to know how to lead, to set expectations and still be human.  When everything is going well, having clear boundaries doesn't seem important, but it can become a real problem, for example when work is badly done, or not done at all.  Often, by that point, it's much harder to make expectations clear and strike a different tone.
Even for those more senior, with years of experience as leaders, boundaries need to be re-examined and clearly set and maintained.  Roles become more complex, with increasing responsibilities.  Boundaries that worked before become outdated.  At a more junior level you may have wanted detailed accounts of your direct reports work, but clearly this isn't going to work with at a more senior level.  Yet you're still accountable for your department, so how do you know enough without being swamped by a constant stream of information.  `How much help and direction do you want to give others, helping them develop without micro-managing so that they never develop their leadership skills?
Managing your boundaries upwards is also important.  No one wants to be rude to their boss or seen as unhelpful.  But if you don't protect your boundaries, you could find yourself being swamped by an unrealistic workload.  Learning how to say no politely and successfully can be one of the best things you can do for yourself and your organisation so that the level of work you produce is consistently high and delivered on time. 
As well as the potential problem of standards of work, there are boundaries around time.  Some people are happy to be messaged at all hours of the day and night, whereas others are not.  50 years ago, it was much harder to be contacted about a work problem than it is now.  No one would have expected to be handed a work proposal to edit while they were sitting on the train during their daily commute or when they're eating lunch at home.  Yet now, emails and documents can roll into your inbox wherever you are in the world, and it's easy to feel the pressure to deal with everything immediately. 
The boundaries between work and home have also blurred, and this was accelerated at an unbelievable speed by the pandemic.  Some people found themselves spending almost 24 hours a day in the bedrooms and they had to work there as well as sleep.  Even if they had another space to work in, the laptop and work phone remained visible all the time, even at the weekend.  It's no wonder then that so many people find it hard to switch off from work, which leads to an ongoing feeling of stress and pressure.
Managing boundaries is something I work on with my clients to help them improve their professional and personal lives.  Identifying what you need to be successful is a good place to start.  
What helps you recharge your batteries?  When are you happy to focus on work and when do you need time away from it?  What do you need from others to feel respected? 
As a leader, what do you need to know about? When are you happy to be contacted? What are your non-negotiables on standard of work?  What are you going to do if deadlines aren't met?  What's the tone you want to set and how will you set it?
Boundaries may be the last thing on your mind in new roles or when creating new professional or personal relationships, but setting them at the start helps you avoid many problems in the future.  What are your boundaries?
Lucy Chaplin
Leadership and Confidence Coach
Increased confidence enables you to be promoted, manage new projects, boost your executive presence and be an inspirational leader. Improving your wellbeing reduces stress and overwhelm, helps you build better professional and personal relationships and be more effective at work. I have worked with many senior leaders, managers, and emerging talent who have benefitted from my coaching and excelled in all areas mentioned above. Sectors include – Tech, retail, manufacturing, government, charity and financial. I am also experienced in working with neurodiverse clients and working parents. I'm a parent of 3 teenagers, enjoy pilates and running regularly as well as relaxing with a good book.