What does inspirational leadership look like?
Poor and uninspiring leadership will end in poor and uninspiring results.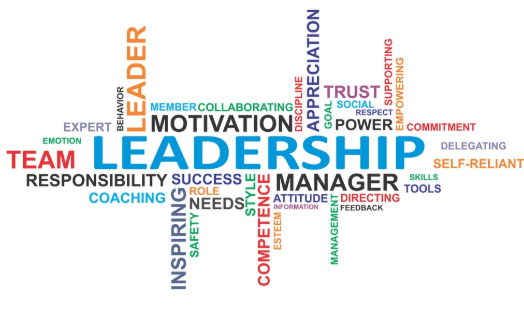 Have you ever looked someone in the eye and while hearing their words been struck by the disconnection between what is being said and the expression on their face? It is an unsettling experience. We are hard-wired to sense insincerity, and our unconscious picks up the telltale signs.
Consider the leader who routinely disregards the views of others and talks over them or tries to belittle. Why disguise this as 'challenging' or just 'banter' to be tolerated rather than naming it for what it is – poor, uninspiring leadership that will breed a dysfunctional unpleasant working environment.
Sure it is possible for a firm with an otherwise well-deserved good reputation to be immune for a time from the consequences of such conduct. Yet as Warren Buffett (1995) famously said: "It takes twenty years to build up a reputation and five minutes to ruin it if you think about that you'll do things differently." Eventually, poor and uninspiring leadership will end in poor and uninspiring results.
So what makes a genuinely inspirational leader?
For me, the difference is that a genuinely inspirational leader deals in hope never fear. Personal resilience is evident as they seek the lessons to be gained from any situation. These are people who exhibit a deep sense of duty and commitment. They lead by serving. They demonstrate this by ensuring people have the available facts and appropriate resources to enable them to make better quality choices. By expressing humility, such leaders inspire trust in clients and staff alike.
The fact is staff become more engaged, and clients choose to give you their business – if you put winning their trust at the heart of what you do. Great leaders are good at facilitating discussion, and they listen with an open mind. They know that being consultative and collaborative will encourage new ideas and better ways of doing business. This goes for big issues such as timely and open communication about major change as well as the everyday issues of running the business. Once a direction is set, they will communicate with clarity what is required to move forward. They hold themselves to account, and this encourages others to do likewise.
Inspiring leaders make it okay to be constructively critical and encourage honesty by being personally open to feedback. They know that surfacing alternative opinions can spark creativity and innovation. Inspirational leaders nurture an environment where people respect different views and know how to disagree without being disagreeable.
Effective leaders share difficult news appropriately as well as taking time to celebrate the good stuff. By treating people like adults, they keep it real. This further inspires confidence and trust – not only in the leader but also between individuals and teams as there is a shared sense of common purpose and an understanding of the challenges ahead.
When I witnessed inspiring leadership, it is clear that the leader cares about the business and the people within it. By allows people the space to develop their skills, they encourage growth mindsets where change is possible. Through their words, deeds and attitude it is clear that the overriding priority is to secure good client outcomes.
Such leaders know that this is what propels the business forward and underpin sustainable success. In my view, this is what inspirational leadership looks like.
Beverly Landais PCC
Certified Personal & Team Coach: enabling people to be at their resourceful best
We live in an ever-changing dynamic world. At best, this can be exhilarating and provide excellent opportunities for personal growth. At worst, it can be exhausting and stressful as you try to do it all, which can lead to the feeling that you are doing nothing well. Maybe you are in such a situation? Perhaps you have reached a point where you long to create the life that you want rather than the one that is happening? If so, I may be the right coach to support you. My purpose is simple. I work with people to help them be at their resourceful best. I bring all of my expertise to the service of my clients. My skill set includes 30 years of experience in business, including board level. As a Professional Certified Coach and Positive Psychology Practitioner, I can help you to think your options through, make better choices and do the things that promote wellbeing, bring personal as well as professional satisfaction and make you happy. I am particularly skilled in supporting those who are at a crossroads in their life. My coaching approach can help you gain a clear understanding of your values, motivators, drivers, strengths and consider the impact of blind spots – and what you can do to mitigate these. I work via video calls, by phone and email. Should you wish to arrange a 30-minute complimentary discovery session, please contact me via connect@beverlylandais.co.uk