Take Four Steps Towards Finding Your Career Purpose
In this article, which is the second in a series of four, you will learn how to develop a vision for your ideal career or dream job.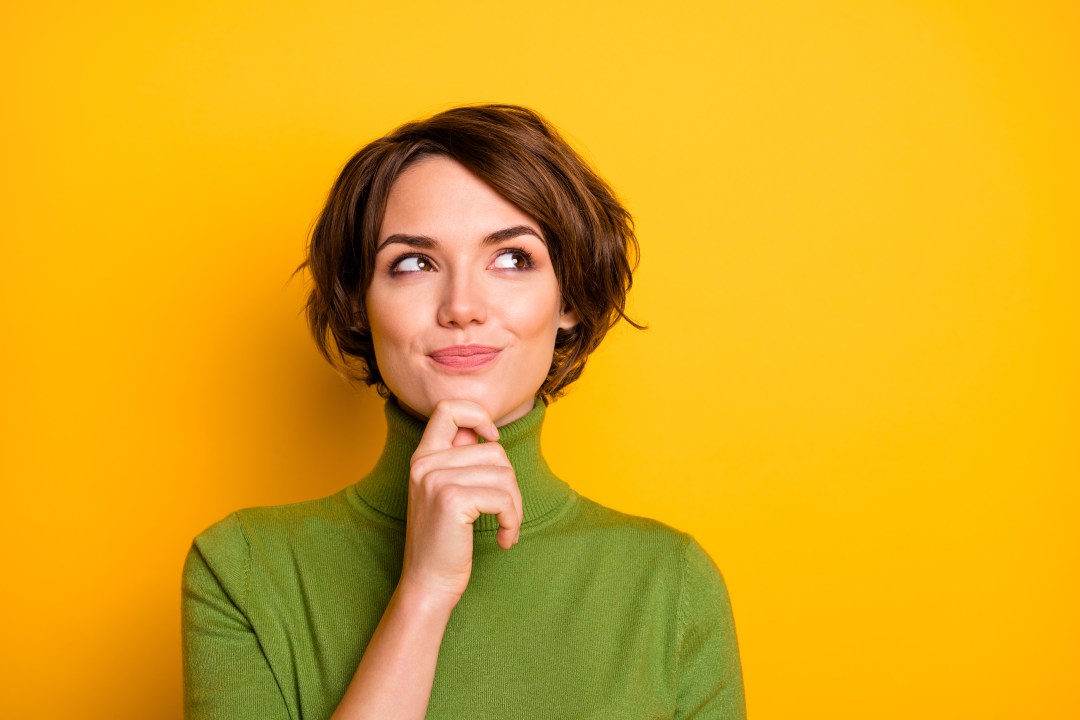 Welcome. I am Beverly Landais, professional certified positive psychology coach trained by Barefoot Coaching and the Wholebeing Institute. I am the creator of the 'Change your career and find fulfilment' coaching programme. You can subscribe to Psychologies magazine to access the full course including videos and weekly journal workbooks for in-depth coaching. If you are already a subscriber, head to the Life leap Club page on the Psychologies website and register or sign in.
In this article, you will learn how to develop a vision for your ideal career or dream job. We will focus on the most crucial part of developing purpose which is having a clear understanding of where you want to be in a few years – and why. You can then use this insight to plan the career change that you want in your life.
Let's get started. Do you know what you want from your career? Many people are unsure and feel overwhelmed at the thought of trying to work this out. Finding a way forward starts with imagining what your ideal career might be. You might like to try this 'dream job' exercise:
1. Begin by imagining your ideal role – one that fulfils you and makes you happy and proud. Describe the role in as much detail as possible. What would you be doing? What would be the working environment? Who are you working with? Where would you be working? Keep going until you have a concrete picture.
2. Now think about your strengths, skills and capabilities. What personal characteristics have been valuable to you? Take your top three and imagine a few occupations where these may be transferable. What might be possible?
3. Then recall your past interests and achievements. Thinking back, what did you enjoy as a child, at college or in your first job? Can you see any patterns or themes? Are these still important to you?
4. Next, consider: What are you like at your best? How would you sum up your successes to date? Describe these fully. Use real examples as these can become mini case studies to use at a job interview.
This approach will help you focus on what matters the most to you at work. You will end up with three lists which you can review to consider what type of career and occupation is most likely to be a good match.
Pausing to recall specific times when you have used your strengths, been resourceful and overcome challenges is an excellent way to boost self-confidence at any time. Doing this is especially powerful when you need to show your abilities at their best, such as during a job interview or at an important meeting. This exercise also reminds you of what motivates, matters and works for you.
Next time we will look at how you can improve your current working situation and begin to lay the ground to pursue a new career direction.
If you'd like to subscribe to my monthly newsletter to receive tips and strategies for navigating modern life more successfully, you can subscribe via this link: https://www.beverlylandais.co.uk/blog
Beverly Landais PCC
Certified Personal & Team Coach: enabling people to be at their resourceful best
We live in an ever-changing dynamic world. At best, this can be exhilarating and provide excellent opportunities for personal growth. At worst, it can be exhausting and stressful as you try to do it all, which can lead to the feeling that you are doing nothing well. Maybe you are in such a situation? Perhaps you have reached a point where you long to create the life that you want rather than the one that is happening? If so, I may be the right coach to support you. My purpose is simple. I work with people to help them be at their resourceful best. I bring all of my expertise to the service of my clients. My skill set includes 30 years of experience in business, including board level. As a Professional Certified Coach and Positive Psychology Practitioner, I can help you to think your options through, make better choices and do the things that promote wellbeing, bring personal as well as professional satisfaction and make you happy. I am particularly skilled in supporting those who are at a crossroads in their life. My coaching approach can help you gain a clear understanding of your values, motivators, drivers, strengths and consider the impact of blind spots – and what you can do to mitigate these. I work via video calls, by phone and email. Should you wish to arrange a 30-minute complimentary discovery session, please contact me via connect@beverlylandais.co.uk