Keep it Happy! Hey wait for me!
"I can't change the direction of the wind, but I can adjust my sails to reach my destination." Jimmy Dean. Whatever our journey has been so far, the time has come to change direction with courage and confidence. Written by trainee Ollie Coach, Deborah Stephenson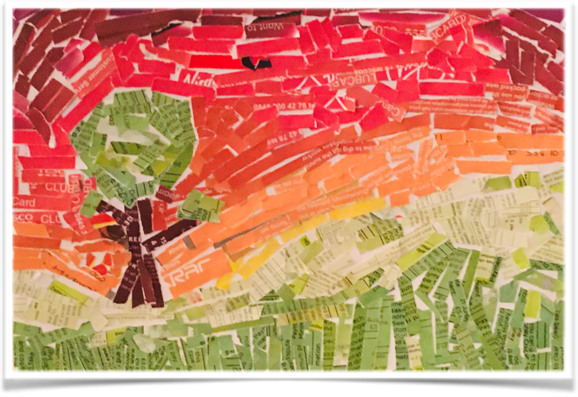 Hey… wait for me!
In just eleven weeks we have all made enormous and previously unimaginable changes to the way we live.
For us, as for many people, our familiar, if frenetic, routine was suddenly disrupted, plans were abandoned, and we embarked on an enforced new voyage – destination unknown. Now, thanks to the huge effort of NHS staff and key workers, guidance from scientists, our own resolve and collective sense of responsibility, the impact seems to be lessening. Whatever our journey has been so far, the time has come to change tack.
This should feel positive, a move forward, but my initial reaction was an indignant "Hey… wait a minute… I've only just got my head around the lockdown bit!"
Back in March, we all set off on this new voyage together, but our experiences have all been distinctly different – as a lovely article I read last week said; "We are all in the same storm but not in the same boat". Even within this small household I notice that our 10 year-old's experience of lockdown has been quite different to our 13 year-old's, and my husband's is different to mine. In our separate boats we've encountered choppy waters, dips and swells and and been through the odd cyclone, but like so many other families, we have navigated through, and in just ten weeks, we adapted.
I no longer worry that my 13 year-old son is still in bed twenty minutes before he needs to be at his desk for lessons – he still manages to eat breakfast, get dressed and race up the stairs to be there on time. My 10 year-old daughter has just found a system that works for her school work. I am better at working in short bursts, leaping to my laptop in between spellings and Spanish, and my husband has settled into a general "tech support" role in between meetings.
We are used to our temperamental printer, and the cat sitting on our keyboards. We collect together casually for lunch, visit my parents to deliver shopping, and connect with our friends on screen. In short, we have settled into a new kind of routine and we kind of know how things go.
It has become familiar, and with familiarity comes reassurance – I see it with my friends and family too. But now, with the general easing of the rules and a Year 6 pupil in the house about to return to school, it all shifts again… and the voice inside me cries "Wait!… I'm not ready!".
But what is it that I'm not ready for? What would "being ready" look like? What do I mean by "ready"?
How often do we feel we want to move on in life or change something only to find ourselves stalling, putting obstacles in the way and resisting. Sometimes it feels easier to stay where we are rather than brave The Unknown, but the truth is that few of us regret the changes that we make and often find ourselves wondering why we didn't do it sooner.
None of us can see into the future (as far as I know) and, by it's very nature, we can't know The Unknown, but we are more flexible, adaptable and resilient than we think, and we have everything inside us to be able to cope. Few of us were ready to take this recent journey into this current "unknown", and yet, when we look back and see how far we have come so fast … however difficult it has been, it is breathtaking.
Interestingly I can see that my daughter, who arguably had the biggest disruption and has struggled most, is absolutely ready to move on! Even though she knows that school will be different and that her birthday next week will be unusual she seems ok with the unknown!
But before we move on, let's pause. Take a moment. Sometimes we spend so long looking at where we are going that we forget to remember how we got there, what we have learnt and all the good things we did on the way. Look back your weeks of lockdown and appreciate your achievement in getting to this point.
It probably hasn't been plain sailing, but think about the things you may not have done or had if life had ploughed on as you were. Think about the moments of fun or of calm, the new things you have noticed and discovered, and I wonder if, when you look back, there are things that surprise you – and things you will want to take on with you.
For me, I've remembered how much I love art and that I'm rubbish at baking. I've brushed up on fractions and I even know what a fronted adverbial is! but more than that, I have also remembered to appreciate what I have and I will try in the future, not to take it all for granted.
And there's something else too…
Set sail again at your own pace. It's your boat, and your voyage. Try not to compare yourself with others, they will set their own course.
Some people will dash out excitedly on a shopping spree as the shops are open, some will be feeling anxious about going out into the "not quite as safe as it used to feel" world, and some will just carry on as they were.
Set your own course – and although as Jimmy Dean's quote says, none of us can change the direction of this wind, we can adjust our sails and even small adjustments can make a big difference.
So let's change tack with courage and confidence into The New Unknown. We will get used to this next bit too whatever it brings. We are already ready!
Be kind to yourself, celebrate the small successes and seize any chance to swim with dolphins when they appear.
Deborah Stephenson, Ollie Coach trainee
I am an Ollie School trainee and a Director at an Independent Prep School for boys. I am a trained journalist and worked in BBC Local Radio for more than twenty years as a reporter, bulletin reader, news editor and programme maker. It was a great job, but I wanted to do something to support my own children's wellbeing with a view to taking that on to support others and, in pursuit of a better work life balance, I resigned as the Assistant Editor of BBC Essex last year. Inspired by the Ollie School concept I was excited to be accepted for the training course and it has been a fascinating and enlightening and journey so far.
To get in contact with Deborah, email info@ollieandhissuperpowers.com
To find out more about Ollie and his Super Powers and how to become an Ollie Coach go to www.ollieandhissuperpowers.com
Caroline Chipper
Director
Co founder of Subconquest Ltd, that trades as Ollie and his Super Powers. My many years of commercial experience is being put to good use managing the business side of Ollie, including working with our Ollie Coaches, and managing our contracts. In everything we do its about making a difference to those we work with. To find out more go to https://www.ollieandhissuperpowers.com/pages/about-us