I don't carry my baggage on my bike!
By baggage, I mean the thoughts that can crowd your brain, making you feel overwhelmed, unsure, indecisive, and leaves you feeling less positive and stuck.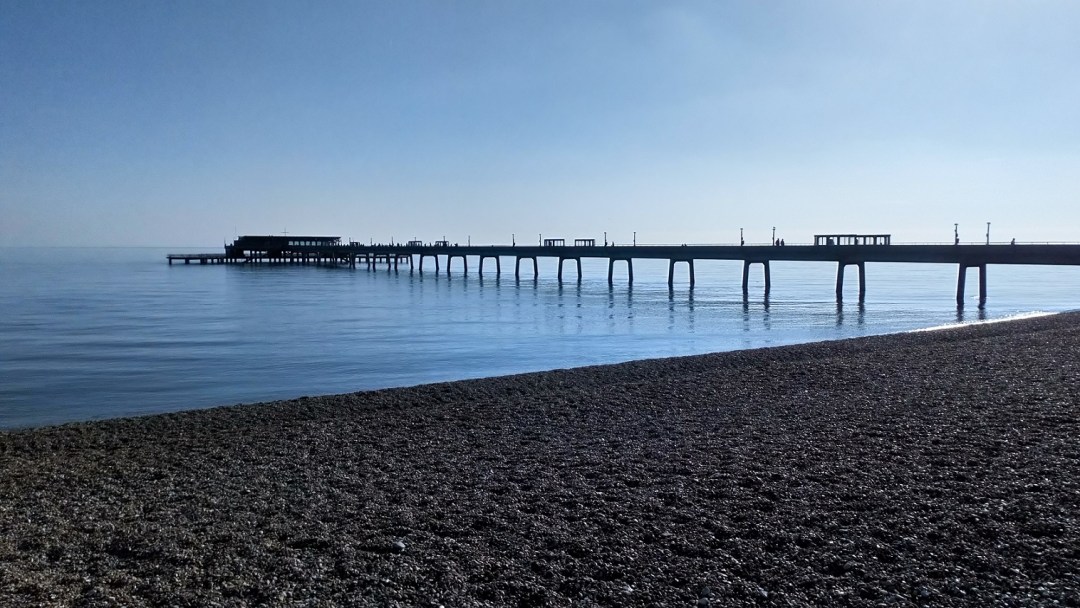 Finding a place or activity that totally absorbs you can help with these thoughts, so that you don't dwell on the bits that aren't currently working for you.  This leaves you more excited about the good stuff that's going on in your life, increases your positivity, leaving you in a better frame of mind to tackle your baggage.
I had been dwelling on something that hadn't gone as well as I hoped.  Yesterday I cycled from Deal to Sandwich in Kent – a beautiful cycle along the beach front, passed Deal pier, around the golf course, winding lanes by a farm, and then into the old town of Sandwich. 
The cycle ride hadn't been planned, it was a spur of the moment invitation.  But it did me so much good.  It cleared my mind and I felt more optimistic about the situation.  A thought struck me on the way back – I don't carry my baggage on my bike!
As a child I spent hours and hours on my bike.  For my 11th birthday I got my first bike and loved it.  It was a full sized ladies bike; luckily I was tall for my age, and could reach the pedals with the help of a couple of wooden blocks that my Dad fixed to them.  Only drawback was that I hadn't yet learnt to ride a bike.  Fortunately we'd not long moved into a new build house and most of the estate was still being build, which meant there were a lot of piles of sand around and they were my safety pits for when I fell off. 
Being back on my bike reminds me why I loved it so much when I was a girl.  That sense of freedom and independence it gave me.  I was in control of the direction I rode, and to a degree that gave me a sense of control in my life at that time.
Is there an activity you loved as a child that you can revisit?  Whether it's getting some paints out, building model planes, kite flying, or buying some colouring books (who knew that would come back into fashion!)  Think about what your childhood hobby gave you, or meant to you. 
It's never too late to go back to that hobby you used to love.  My Dad is 80 this year and on a recent visit I found him in his loft revamping the huge train set and model village he had rigged up there many years ago.  He was in his element, and agreed with me when I suggested he'd found a much needed project to take his mind off a health concern. (He's fine now).
By going back to something you loved to do, even for a short time for a spot of relief, you'll be in a better frame of mind to tackle that baggage.
Karen Chambers
Personal & Business Coach
I trained as a Barefoot coach in 2005 after sampling Kim Morgan's coaching which meant my life dramatically turned around. It had such a profound affect on me that I wanted to learn more, and I soon realised that I loved coaching others as much as I enjoyed being coached. After qualifying I left the corporate world joining the ranks of those with portfolio careers. So now I: • coach people who realise they want more out of life – a better career, to start/be more successful in their own business, or work on a challenge they have • support organisations who want to engage more with their teams and work on their personal development • train other coaches to use a unique coaching tool I've developed to help them gain clients • lead groups who run business networking events in Kent • support my husband in his consultancy (he also supports me!) ….and in my spare time I like to walk along the beach into town for lunch with said husband.