How to build a strong trusting work environment
Life is full of FUD right now - Fear, Uncertainty and Doubt - due to the global pandemic. It is critical to engender a work culture in which people feel safe sharing views, new methods of working and ideas for dealing with change.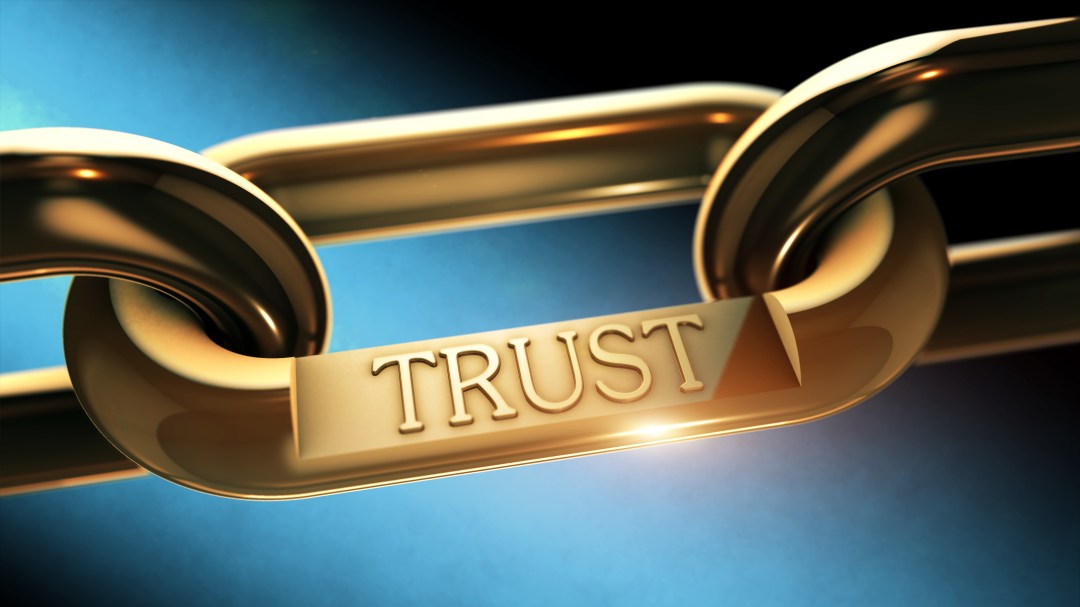 Imagine you pluck up the courage to share an idea only to be shot down with a dismissive remark. Perhaps this is a pattern that is repeated in your workplace. Soon you learn to be cautious when voicing your opinions. Maybe next time you see in an opportunity for improvement you keep your views to yourself. Or perhaps you notice a flaw in an approach that the rest of the team are keen to try. Do you feel it is safe to speak up? Probably not. Would this type of workplace enable you to grow, be at your best and stretch out of your comfort zone? It is highly unlikely.
Creating an environment of trust in the workplace, and respecting different viewpoints makes good business sense as well as being the morally right thing to do. Research indicates that anticipating others will behave positively towards us increases our sense of security. From this standpoint, we are more likely to tolerate uncertainty and successfully navigate change. Trust is a key factor in team performance as it encourages collaboration and collective responsibility for goals leading to more productive outcomes and less negativity.
Conversely, when we don't experience trust, we can become suspicious of others motives. In turn, this can promote a defensive mindset which increases our sense of vulnerability. Pretty soon our negativity bias can spin out of control. Then we only perceive problems and potential threats where there may be opportunities and constructive challenge. In such situations, team spirit dissolves as each person focuses on what they see as in their best interest. Goals and objectives suffer as conflict erupts, and precious time and energy ends up being directed at dealing with the fallout.*
Case-study: Noki
The consequences of working in an environment where trust is lacking can be dire to the business as well as individuals. The mobile phone giant Noki discovered this the hard way. The company's decline from brand leader to becoming an irrelevance and eventual failure is well-documented, thanks to a study by the graduate business school INSTEAD.**
Published in 2015, the study concluded that the culture of status combined with poor communication and low tolerance of critical feedback resulted in absolute stagnation. The staff didn't feel it was safe to speak up when they noticed, for example, poor decisions, design problems or production issues. Managers didn't share their concerns with leaders or with each other. Collaboration evaporated as people shunned opportunities to share information or pool resources. Leaders ignored the emerging competitive threats from Apple and Google and failed to communicate openly. The result being that Noki suffered a catastrophic decline. The key lessons from the Noki experience are:
Openness is a powerful platform on which to build trust. Being open means timely communication with a commitment to listen to other viewpoints.

Collaborative leadership means being willing to share knowledge, ideas and the glory as well as take responsibility for decisions – good or bad.
Activating emotional intelligence enables an appreciation of the differences between individuals that can enrich the culture of an organisation.
Controlled experimentation within a framework allows people to learn fast from failures so that innovation can flourish.
Accepting challenges as catalysts for improvement creates a safe environment for constructive feedback at every level.
For further evidence of the benefit of trust in the workplace, you might like to read The Fearless Organisation is a book by Amy Edmondson, the Novartis Professor of Leadership and Management at the Harvard Business School. Professor Edmondson explains that in a fearless organisation, people act responsibly, courageously and know they can fail. They are not scared to speak up. They are willing to take the risk of openness and 'tell it how it is'. Dozens of examples are given of good and bad working cultures from more than twenty years of research. Best of all, Professor Edmondson sets out numerous practical measures that can be undertaken to create a fearless organisation in your workplace. To do so, managers need to learn how to invite participation from staff and how to respond positively. The book concludes with a leadership self-assessment tool so you can track your performance as a manager.

Even if you are not the top boss in your organisation, you can begin to promote trust by adopting psychologically safe behaviours, such as:
Curiosity. Demonstrate that you are interested in other viewpoints and opinions by asking for feedback. Make a point of saying that you are looking for areas of improvement. If you are managing others, replace criticism with an inquiry. If something has gone wrong, find out the facts and ask open questions to learn what has caused the problem. You are more likely to surface the real issues and create a resourceful attitude towards finding a solution.
Candour. Don't play the blame game. Own up to your mistakes learn from them so you can grow from the experience. Be a role model for others by showing your vulnerability. To find out more about the inner strength and power that can come from expressing vulnerability, you might like to watch the Ted talk by Brene Brown.

Commitment. Show that you are doing more than expressing words by acting on what you learn. Are there opportunities to incorporate suggestions and new ways of working that demonstrate you are committed to improvement? Better still share your insights on the results with others and ask for their views to encourage further collaboration and innovation. Make a commitment to communicate openly and in a timely fashion.
Appreciation. Notice the effort someone has put in regardless of the outcome. The encouragement received will give a boost and motivate them to push on. This is a growth mindset in action. Saying a simple 'thank you' for a specific task well done should be normal in the workplace. Sadly too many people feel it isn't necessary or somehow 'deserved' ("they are just doing their job…"). Don't fall into this trap. A genuine appreciation of effort when made specific to a particular event, approach, or task will make all the difference to the recipient's self-esteem and morale.
Life is full of FUD right now – Fear, Uncertainty and Doubt – due to the global pandemic. Now more than ever, it is critical to engender a work culture in which employees feel safe sharing views, new methods of working and ideas for dealing with change. Being able to express hopes, fears and dreams can help strengthen the resolve to get through this difficult time – and prepare the way for long-term growth for you, your team, and your company.
Sources:
*Jong, Bart A. De, Kurt T. Dirks, and Nicole Gillespie. "Trust and Team Performance: A Meta-analysis of Main Effects, Moderators, and Covariates." Journal of Applied Psychology 101.8 (2016): 1134-150. Web.
**Vuori, Timo and Huy, Quy. Distributed Attention and Shared Emotions in the Innovation Process: How Nokia Lost the Smartphone Battle. 0.13140/RG.2.1.1123.3764 (2015)
Beverly Landais PCC
Certified Personal & Team Coach: enabling people to be at their resourceful best
We live in an ever-changing dynamic world. At best, this can be exhilarating and provide excellent opportunities for personal growth. At worst, it can be exhausting and stressful as you try to do it all, which can lead to the feeling that you are doing nothing well. Maybe you are in such a situation? Perhaps you have reached a point where you long to create the life that you want rather than the one that is happening? If so, I may be the right coach to support you. My purpose is simple. I work with people to help them be at their resourceful best. I bring all of my expertise to the service of my clients. My skill set includes 30 years of experience in business, including board level. As a Professional Certified Coach and Positive Psychology Practitioner, I can help you to think your options through, make better choices and do the things that promote wellbeing, bring personal as well as professional satisfaction and make you happy. I am particularly skilled in supporting those who are at a crossroads in their life. My coaching approach can help you gain a clear understanding of your values, motivators, drivers, strengths and consider the impact of blind spots – and what you can do to mitigate these. I work via video calls, by phone and email. Should you wish to arrange a 30-minute complimentary discovery session, please contact me via connect@beverlylandais.co.uk