Do the little things.
Today is St David's Day. "Be joyful and keep the faith. Do those little things you have seen and heard from me". These are the last words St David uttered to his monks.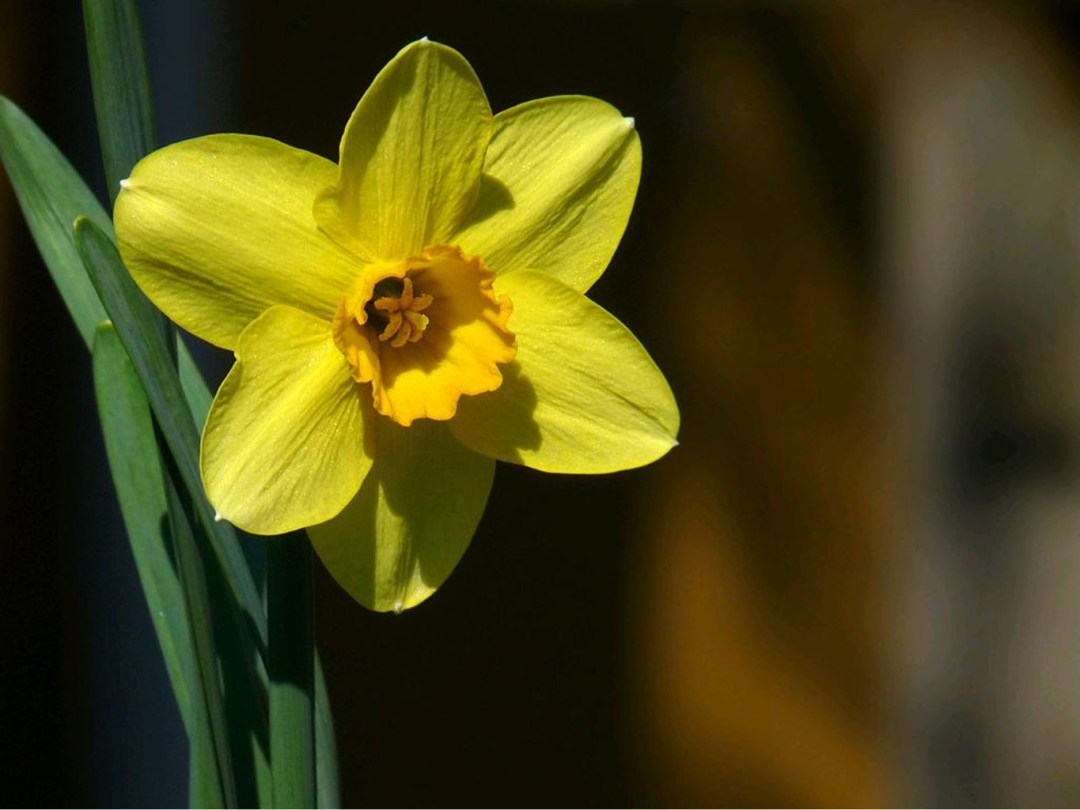 St David is the patron saint of Wales who died on this day in 589 AD. The first of March is a day of celebration in Wales. Usually, St David's Day is a day of parades, concerts and eisteddfodau (festivals of music, language and culture). Although St David's Day in lockdown might look a bit different, you're still invited to join by Visit Wales to join in.
Wales is a beautiful country rich in culture, history and spectacular scenery. Around 3.1 million people live here, in a land of amazing geographical diversity. Around a quarter of Wales, from the mountains to the sea, is designated a National Park or an Area of Outstanding Natural Beauty.
As a child growing up in Wales, I remember the excitement of dressing up in traditional costume to go to school. I'd wear a daffodil picked from our garden and pinned to my top; I would wear it with pride. Daffodils and leeks are national emblems, along with red dragons and carved love spoons.
At the morning assembly on 1st March, we'd sing the national anthem with extra fervour while one of the teachers pounded out the tune for "Hen Wlad Fy Nhadau" (Land of My Fathers) on a battered piano. The smell of so many leeks and daffodils would be over-powering!
Be joyful and keep the faith. Do those little things you have seen and heard from me – St David, patron saint of Wales.
St David's words resonate with me, and I hope they do with you too. Down the centuries, they seem to say 'cerddwch malaen' meaning 'keep going' as there's a brighter future ahead.

So, do the little things every day. Hug a loved one, breath in the fresh air, read a good book, cook up a storm in the kitchen, look at the spring flowers – and especially the daffodils as they bloom.
Whatever you do, enjoy each moment as the little things add up and can change the world.
Source: https://www.wales.com/
If you'd like to receive my monthly newsletter for tips and strategies for navigating modern life more successfully, you can subscribe via this link: https://www.beverlylandais.co.uk/blog
Beverly Landais PCC
Certified Personal & Team Coach: enabling people to be at their resourceful best
We live in an ever-changing dynamic world. At best, this can be exhilarating and provide excellent opportunities for personal growth. At worst, it can be exhausting and stressful as you try to do it all, which can lead to the feeling that you are doing nothing well. Maybe you are in such a situation? Perhaps you have reached a point where you long to create the life that you want rather than the one that is happening? If so, I may be the right coach to support you. My purpose is simple. I work with people to help them be at their resourceful best. I bring all of my expertise to the service of my clients. My skill set includes 30 years of experience in business, including board level. As a Professional Certified Coach and Positive Psychology Practitioner, I can help you to think your options through, make better choices and do the things that promote wellbeing, bring personal as well as professional satisfaction and make you happy. I am particularly skilled in supporting those who are at a crossroads in their life. My coaching approach can help you gain a clear understanding of your values, motivators, drivers, strengths and consider the impact of blind spots – and what you can do to mitigate these. I work via video calls, by phone and email. Should you wish to arrange a 30-minute complimentary discovery session, please contact me via connect@beverlylandais.co.uk