7 Common Reasons People Consult a Therapist, Counsellor or Coach.
Belinda Wells, Ollie Coach, takes us through the most common reasons why people seek help from a therapists, coach or counsellor and what links them all.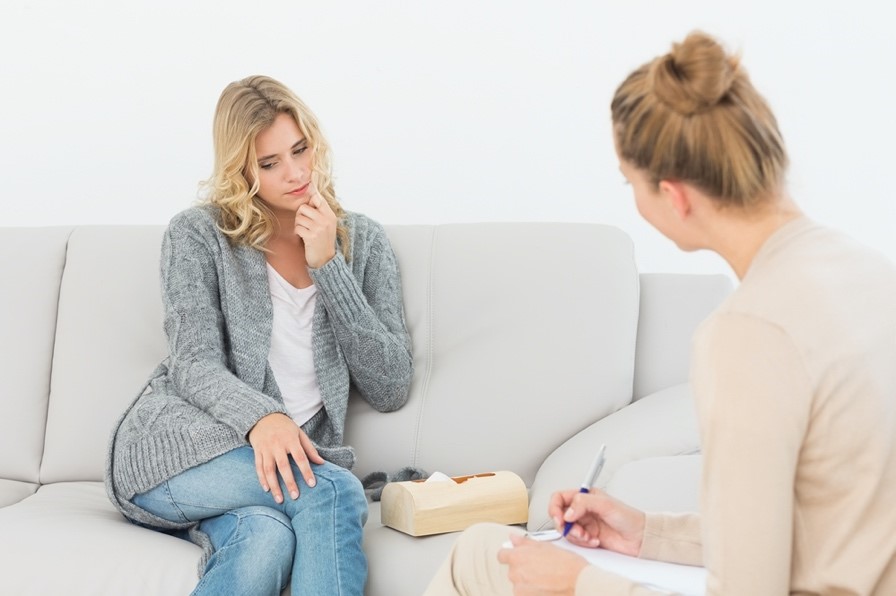 More and more people are seeking help in the form of Coaching or Therapy these days.
So, what are the most common reasons people go to see a therapist, coach or counsellor and what links them all?
Anxiety
We all get anxious from time to time. What is anxiety? Well it is simply our 6thh sense looking out for us, our bodyguard. But it can become too much, our bodyguard can take over. This makes life and our feelings very challenging. There are lots of ways this can be addressed. It's much easier than you think.
Grief
This is a very common emotion. We do need to feel grief, after a loss. It is only natural. It is needed to aid the healing process. But grief can be overwhelming too. So, knowing how to deal with it can really help. Grief will diminish in time, but there is a process.
Problems
Often airing a problem, talking about it with someone outside the 'goldfish bowl' can really help us to clarify things and work out ways to deal with the problem. Talking to someone you can trust and relate to but who is not a friend or family member can have huge benefits.
Confidence
Lacking confidence is a common problem which I am sure we all face from time to time. It is nothing to be ashamed of. It is often just the way we are thinking due to the limiting beliefs we have about ourselves. It is very easy to re-gain confidence and feel better about ourselves, if we have the right tools and support!
Relationships
Communication is often a problem, especially in relationships. Because of our different life experiences, we all have different ways of thinking and of viewing the world. We are all unique. Exploring our own ways of thinking and our problems with someone who understands and teaches this will help relationships too.
Depression
Depression is also a feeling that most of us feel from time to time, but it can become a dominant feeling in certain situations. Often talking things through with a therapist or emotional wellness coach can help as they are there to help you find the reason for your depressive thoughts and feelings. They help you find your own solution too. As Ollie Coaches we believe you already have everything within you to do this yourself, you just need to know how and where to look
Life Balance
This is something many of us struggle with in todays' hectic world. We can find ourselves in a place where we know the balance is wrong, but we don't know how to alter the scales. There is always a way. You just have to find it.
And what do these things have in common?
Firstly: They are all related to our emotions, to our way of thinking and reacting, and to our life experiences.
And secondly: They can all be helped by coaching, therapy or counselling!
Although you may not know it, your body has all the tools you need to be able to deal with all the things life throws at you. But when we are 'in the moment' or 'in the predicament', it is often hard to know where to look. This is where a Therapist, Counsellor or Coach can help.
And looking for help and support from one, is not a treatment. It is a lifestyle choice! And a very good one too. As Ollie Coaches, we believe it should help you to help yourself, so although you may need a few sessions for a particular problem, you should be shown the tools and techniques to help you with future problems too, so you don't need to re-visit every time a new hiccup appears in front of you!
An Ollie coach will not judge you. They will help you to solve your problems in an empathetic and understanding way, guiding and helping you towards your goal, not theirs. They will provide you with the time and space to be able to work things out. They will show you tools and techniques to help you to do this. You will often need more than just one tool in your toolbox. Perhaps you will need a variety of coping skills for the wide variety of challenges which we all inevitably face in life. An Ollie Coach will be able to give you all the tools you will need. They will help you in a variety of ways.
But they will not fix you. Because you don't need fixing.
They will empower you.
And if you have up until now had negative feelings about coaching or if you are brushing your problems under the carpet, then maybe you might think again after reading this. I hope so.
And if you have, but still think you wouldn't like anyone to know that you are going to a coach or counsellor ……. Then that's ok, no one needs to know.
But it may surprise you to find out that more people go to coaching and therapy than perhaps you thought!
Belinda Wells, Ollie Coach
Belinda is an Ollie Coach and Foster Carer. Previously a Primary School Teacher, she now has over 20 years' experience working with children. Her interests are psychology, how we think and why we behave as we do, and she loves learning and writing. Belinda enjoys seeing the difference her work as an Ollie Coach can make to the children and families she works with.
To get in contact with Belinda email Belinda.wells@ollieandhissuperpowers.com
To find out more about Ollie and his Super Powers and how to become an Ollie Coach go to https://www.ollieandhissuperpowers.com/pages/about-us
Caroline Chipper
Director
Co founder of Subconquest Ltd, that trades as Ollie and his Super Powers. My many years of commercial experience is being put to good use managing the business side of Ollie, including working with our Ollie Coaches, and managing our contracts. In everything we do its about making a difference to those we work with. To find out more go to https://www.ollieandhissuperpowers.com/pages/about-us