5 steps to creating a compelling personal elevator pitch
This article offers a five-step approach to creating a credible personal pitch that will enable you to introduce yourself with panache.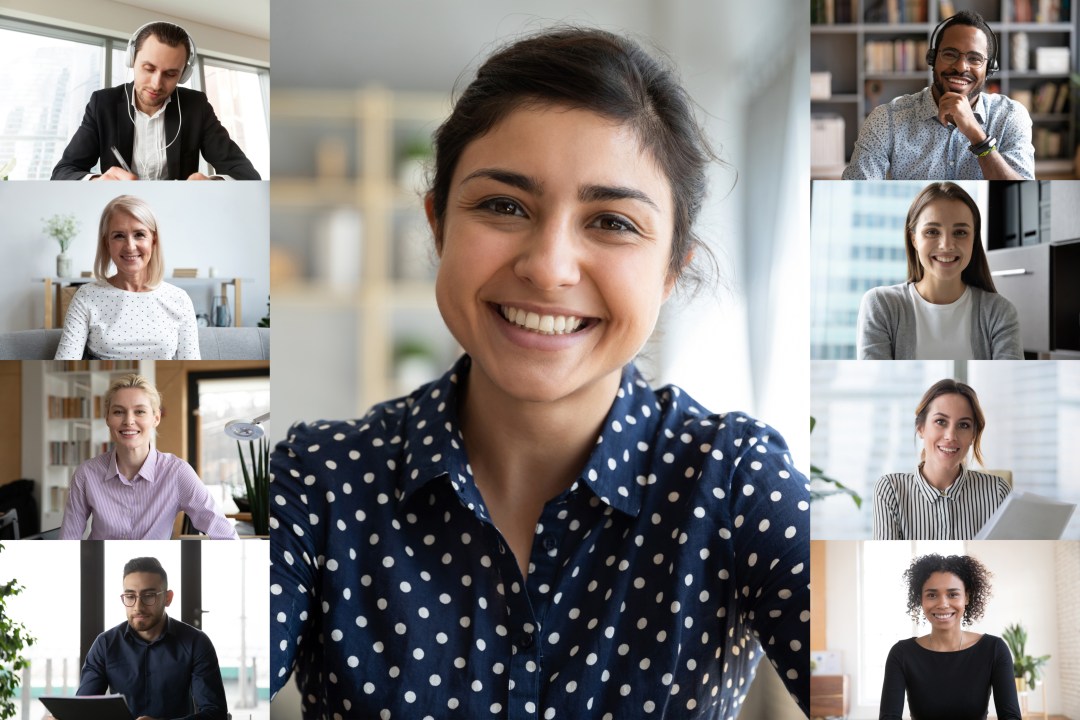 "So, tell us about yourself?" It is that crucial moment in a professional meeting when you get the opportunity to introduce yourself and share more details about what you have to offer. How do you respond?
A myriad of thoughts flows through your mind. You may find your pulse quickens, and you feel breathless as the brain races to find the words to express yourself succinctly. It can feel uncomfortable and frustrating if you mumble something that does not do you credit. Later there is that awful sensation of disappointment as you ruminate on what you could have said if you had prepared better. It does not have to be this way.
Taking time to formulate a brief self-descriptive speech can make all the difference. Commonly known as a personal elevator pitch, the idea is to talk about yourself in a way that is engaging, memorable, and concise. A persuasive speech should take about 60 seconds, perhaps an elevator ride between several floors, hence the name. The essence of a compelling pitch is to communicate who you are, what you do, how you go about it and why it matters.
A personal elevator pitch is useful in many situations. For example, during networking to give a rapid overview of your skillset, experience and why what you do might be of interest to the other person. Your pitch will come in handy during a job interview to convey with confidence and clarity precisely what you have to offer. You can also use the personal pitch approach to gain support for your ideas, e.g. for solving a tricky problem. Whatever the situation, knowing what you want to convey means that you are more likely to deliver the message well.
Understanding what to include can make it easier to craft a good pitch. Once mastered, it is a convenient tool for creating a lasting positive impression and provides a bridge to building strong working relationships. Depending on the context, you may want several versions of your pitch. Usually, it is best to start with a core proposition and work from there.
Here is a five-step approach to creating a credible personal pitch that will enable you to introduce yourself with panache.
Try this: set aside 45 minutes of uninterrupted time when you can focus on what you want to say. Consider the following steps spending five minutes on each. Write up your thoughts as you go along; sentence construction can come later. The important thing at this point is to nail the key messages.
What is the purpose of your pitch? Think about the impression you want to make and the outcome that you seek.
Introduce yourself. Start your elevator pitch with one sentence about who you are.
What it is that you do. Why are you passionate about it? In which ways does this motivate and energise you?
What sets you apart – how you make a positive difference in doing what you do.
Why what you do matters. How does what you do provide solutions for others? This final point is vital as it establishes who benefits from your skills, strengths and personal attributes – and precisely how.
Pause and take five minutes review what you have written. Spend the next 15 minutes revising your work. Start with the final step and work backwards. Keep it concise and straightforward. Make sure to edit unnecessary words to improve clarity. Read each sentence, keeping in mind why what you say might be of interest or useful to someone. You can add transitions to link the crucial information so that it flows conversationally (for example, 'and this means that I can offer…')
Here are four additional tips to perfect your pitch:
Give it time.

It can take several attempts to hone your pitch so that it feels authentic as well as impactful.

Get feedback. Find someone that you trust who knows your characteristics, attributes and strengths as well as your weaker areas. Ask for critical feedback and be prepared to listen and consider ideas for improvement. (You might offer to do the same for them).
Keep it short. You are more likely to remember it and saying it out loud means it will become a simple statement of fact.
Play around with it. Try recording yourself as you say it. Are you adding unnecessary filler words that detract from the core message? How can you make the delivery crisp and clear?
Investing time to craft your elevator pitch is always worthwhile. Achieving clarity of purpose in your communication is essential in these troubling times. You may be competing for work or want scarce resources allocated to help you accomplish a task. Perhaps you need to attract investment in your start-up? Whatever the situation, thinking out what you would like to say helps boost self-confidence.
Each day brings new possibilities. Give yourself the best chance of making the most of these. Building healthy relationships takes trust, open communication and willingness to share viewpoints. Being straightforward and sincere in what you say will encourage others to engage with you. Make a start on your elevator pitch today. Being prepared will allow you to feel more relaxed and centred. Then who knows what opportunities might arise.
Beverly Landais PCC
Certified Personal & Team Coach: enabling people to be at their resourceful best
We live in an ever-changing dynamic world. At best, this can be exhilarating and provide excellent opportunities for personal growth. At worst, it can be exhausting and stressful as you try to do it all, which can lead to the feeling that you are doing nothing well. Maybe you are in such a situation? Perhaps you have reached a point where you long to create the life that you want rather than the one that is happening? If so, I may be the right coach to support you. My purpose is simple. I work with people to help them be at their resourceful best. I bring all of my expertise to the service of my clients. My skill set includes 30 years of experience in business, including board level. As a Professional Certified Coach and Positive Psychology Practitioner, I can help you to think your options through, make better choices and do the things that promote wellbeing, bring personal as well as professional satisfaction and make you happy. I am particularly skilled in supporting those who are at a crossroads in their life. My coaching approach can help you gain a clear understanding of your values, motivators, drivers, strengths and consider the impact of blind spots – and what you can do to mitigate these. I work via video calls, by phone and email. Should you wish to arrange a 30-minute complimentary discovery session, please contact me via connect@beverlylandais.co.uk