Afternoon tea for two at the Town House Kensington
Associate editor, Anita Chaudhuri, spent a couple of hours catching up with a dear friend, over a sumptuous afternoon tea – the London Landmarks afternoon tea at the Town House hotel, Kensington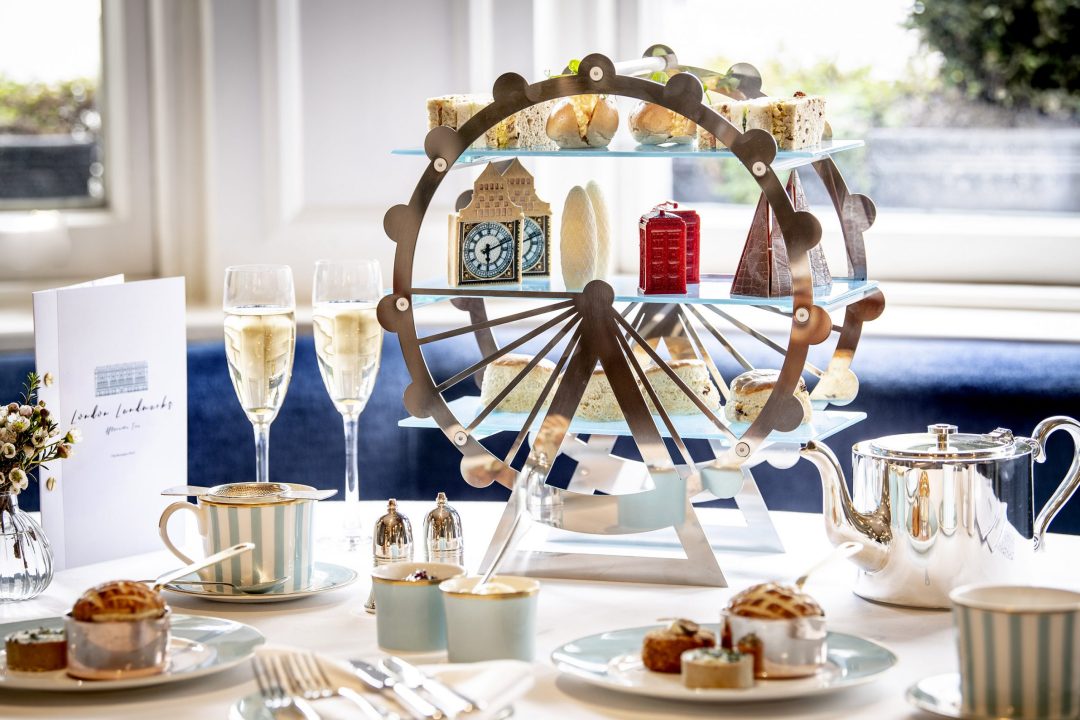 I don't know about you, but making time for a heart-to-heart with a friend often gets bumped off my good intentions list. Trouble is, it's all too easy to have the illusion of communication via WhatsApp but before you know it, three months have whizzed by without having clapped eyeballs on the person.
This was the case with my friend Menna whom I love dearly but alas, our lives are in different places, literally and metaphorically. While I live in central London scrambling to keep up with deadlines and a busy social life, she resides in Cambridge with two young children, manuscript corrections on her 10th novel and an extended family to care for.
So when the opportunity arose to sample the new London Landmarks afternoon tea at the glitzy Kensington Hotel, I jumped at the chance. Here was the perfect excuse to put down our phones and focus on the delightful ritual of scones with lashings of cream, jam and juicy life updates.
"Oh my God, I feel underdressed," I hissed to my pal when we arrived in the grand lobby. The Town House restaurant where tea is served is even grander. But friendly staff soon make us feel at home and we immediately start chatting like we only saw one another the day before.
Our conversation was soon interrupted though by the arrival of our savoury starters. Starters? I have a weakness for salty snacks so this was a pleasant surprise. We were treated to broccoli and Stilton mini quiche, steak and ale pie baked in a doll-sized copper pot and a dainty crab cake with tartar sauce. People who know me, know that I am the world's slowest eater, but even I managed to wolf these down in minutes.
It has to be said, my friend wasn't especially interested in any of this. In between gossip and a peppermint tea infusion, her eyes darted hungrily around the room for signs of cake (this is after all the woman whose debut novel bears the title Men, Money and Chocolate).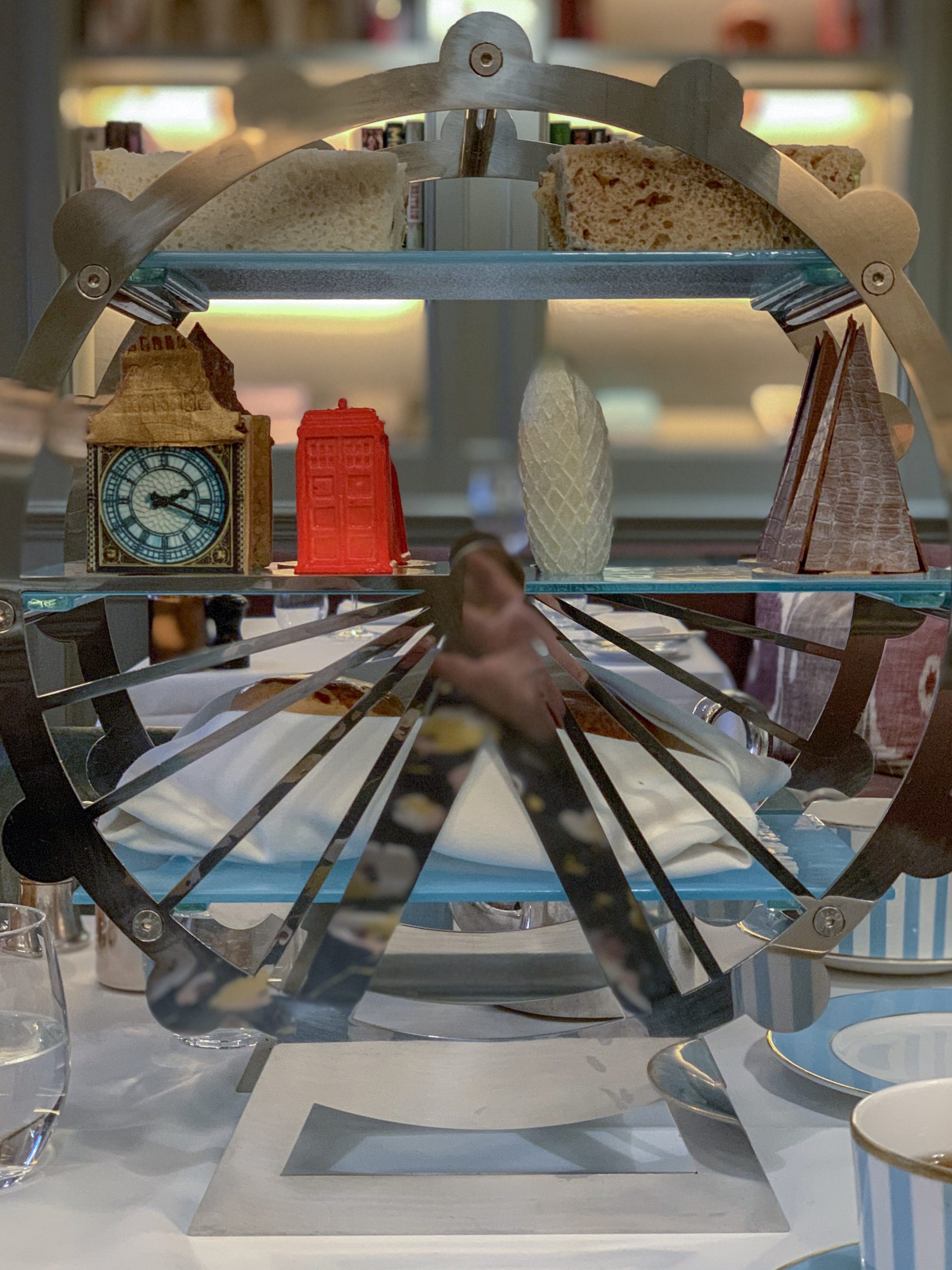 Starters dispensed with, our waiter arrived with the star of the show, a London-Eye shaped cake stand filled with goodies. Sandwiches (with crusts removed, naturally) were pleasingly substantial – fillings included Coronation chicken, peppery cucumber and smoked salmon with lovage-pesto cream cheese. Lovage isn't a herb one encounters very often in restaurants and it gave the familiar flavour combo a wonderful lift.
Really though, the showstopper is the London Landmarks collection – four delectable desserts created in the shape of our best-loved buildings. On offer are The Gherkin fashioned in white chocolate and filled with velvety ganache; The Shard, rendered in carrot cake; a rhubarb mousse filled red phone box and my favourite, a mini-Big Ben (minus the scaffolding) recreated as a lemon-curd filled biscuit. Alongside this – because clearly we were in danger of going hungry – was a tier of fresh-baked scones with traditional clotted cream and jam.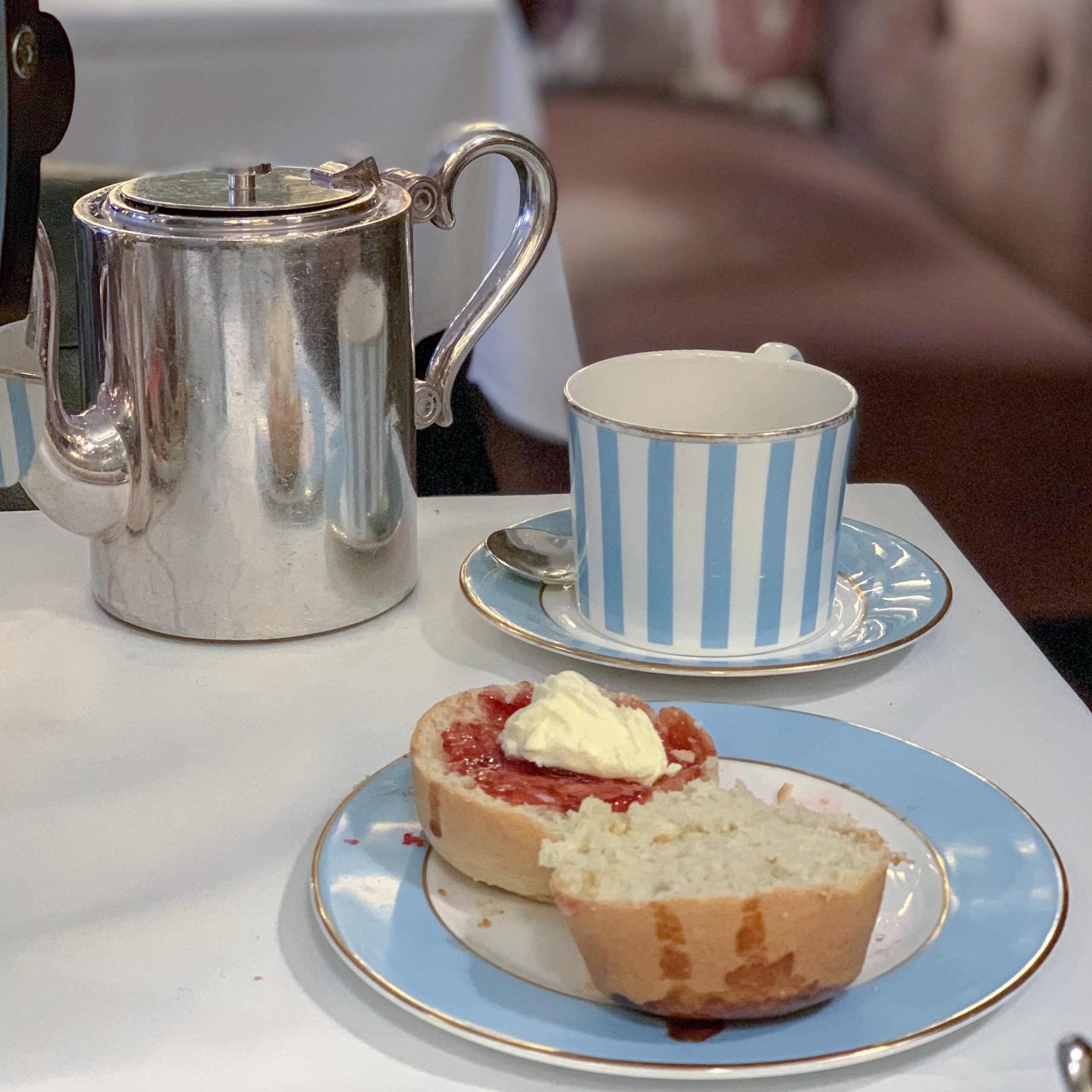 There is something about the methodical ritual of afternoon tea, and the unhurried service, that expands time. Splitting the scones, arguing over which should be spread first, cream or jam?, enlisting the advice of our waiter who is diplomatically non-committal on the matter, the two hours we spend feel unhurried and mindful.
When it's time to leave, the staff even package up the leftovers for my friend to have as a train picnic. Often when an experience is enjoyable, we use the phrase 'the time flew by'. But funnily enough, on this occasion I had quite the opposite sensation. By taking things slowly and methodically, by paying full attention to the person you are with, time slows down, conversation becomes more nuanced and meaningful. Plus, I'll never look at The Shard or Big Ben in the same way again!
Afternoon tea at the Town House Kensington costs £42 per person, 109 – 113 Kensington Gate, London SW7 5LP; townhousekensington.com