A spooktacular michelada
In honour of Halloween, we've got this great recipe for a beer Bloody Mary with some devilish additions...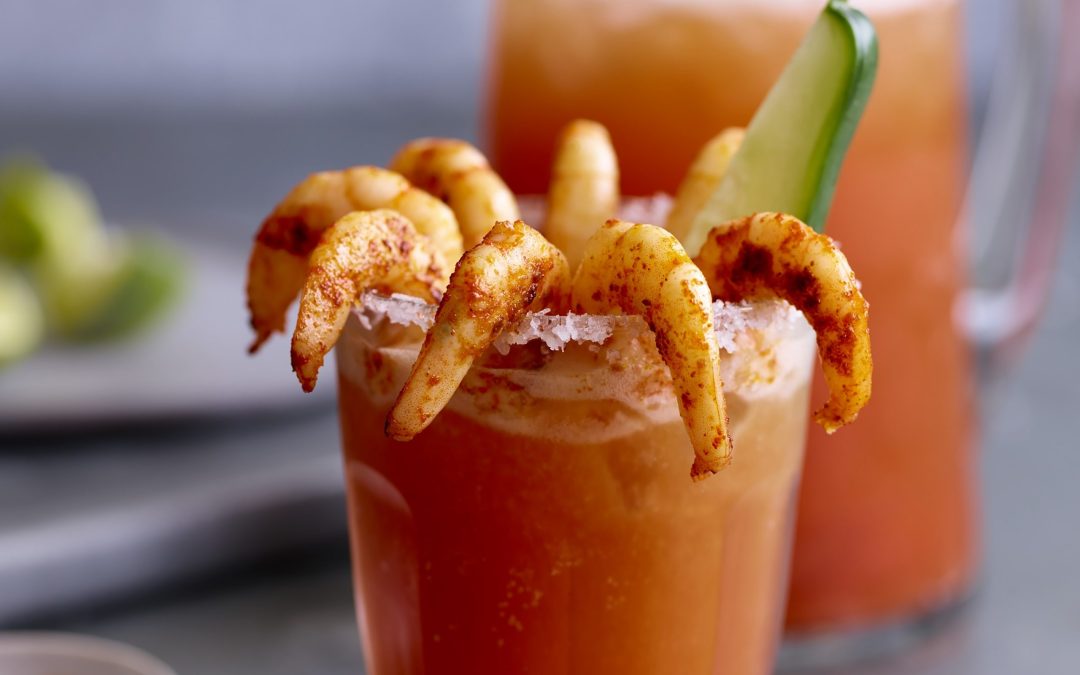 Spice up your life with this blood-red beer Bloody Mary!
Makes: 1 jug to serve 4
What you will need
1 large glass jug and 4 serving glasses
2 limes, cut into wedges
Coarse salt
½ cucumber, cut into long spears (to garnish)
12 large cooked spicy prawns (to serve)
Michelada ingredients:
1 large handful of ice cubes
200ml tomato juice
A few dashes Worcestershire sauce
A few dashes Frank's RedHot Original sauce
2 bottles Mexican lager (Corona, Modelo or similar)
4 shots of tequila (optional)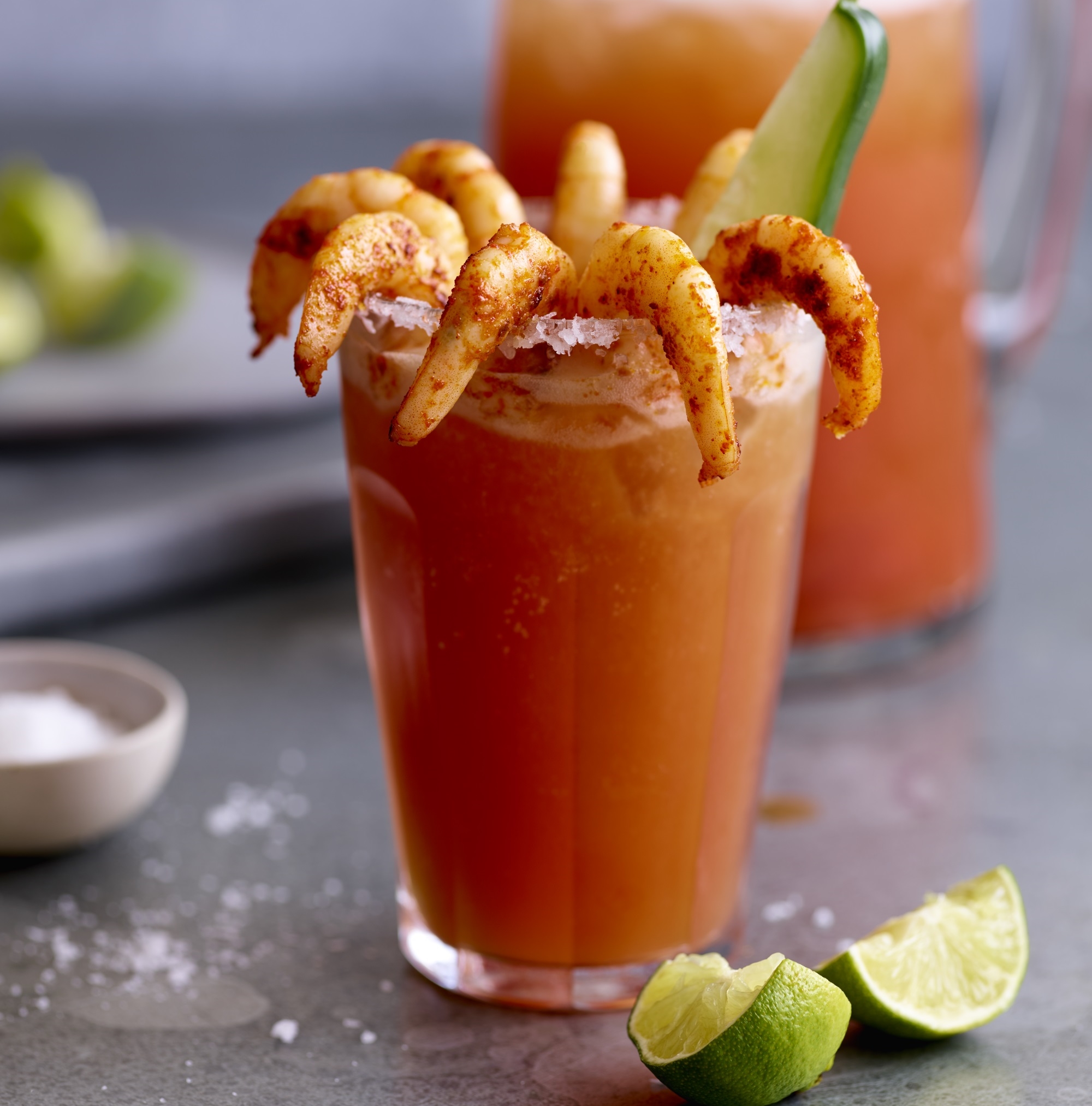 Method
1. Wet the rim of the glass with a wedge of lime and dip in the salt. Squeeze the remaining wedges of lime into the jug, before dropping in. Add the ice cubes, tomato juice, Worcestershire sauce and a generous splash of hot sauce. Top with the beer and Tequila (if using) and stir gently.
2. Divide between the glasses and garnish the cucumber spears and spicy prawns.
Spicy Prawns Ingredients:
12 large raw prawns (whole)
Smoked paprika
2 fat cloves garlic, crushed
Frank's RedHot Original sauce
2 tbsp. olive oil
Knob butter
Squeeze fresh lemon juice
Fresh parsley, finely chopped
Sea salt
Method:
1. Heat a drizzle of olive oil in a sauté pan over a high heat. Add the prawn, paprika, garlic and hot sauce and toss to coat. Cook for 2-3 minutes, turning to cook evenly.
2. Add the butter and squeeze over the lemon juice, finish with parsley and a sprinkling of salt.
3. Toss together well and serve.
Read more recipes in our food section.