Restaurant review: Jidori
Danielle Woodward experiences the new vegan menu at Japanese yakitori restaurant Jidori, plus there's a recipe for you to make at home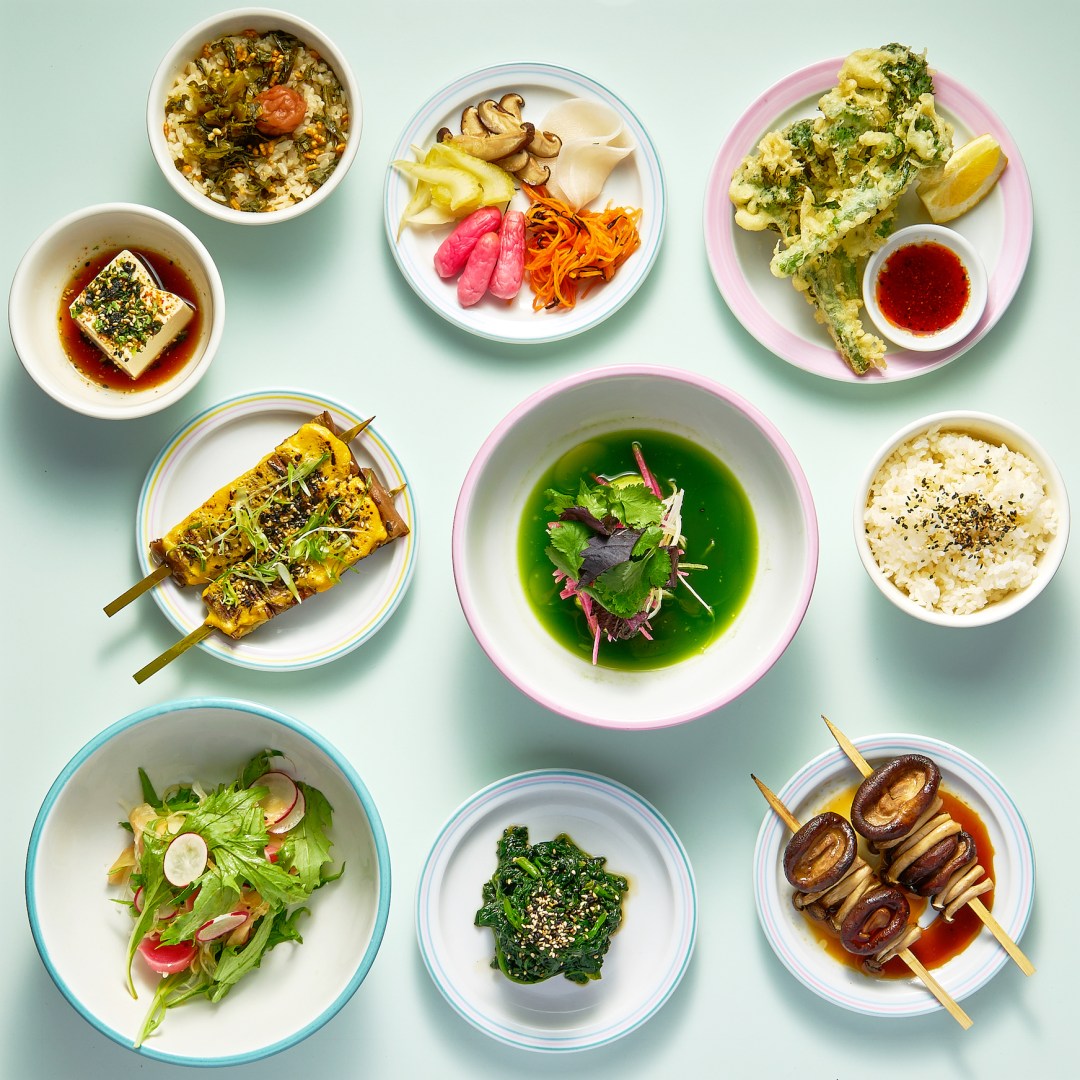 Yakitori means chicken-on-a-stick and this cosy Japanese restaurant in London's Covent Garden takes its name, Jidori, from the special breed of free-range chickens known for their robust flavour and impeccable freshness in Japan. However, with the delicious range of small sharing plates that Jidori offers, owners Brett Redman and Natalie Lee-Joe haven't forgotten their non-meat eating customers with the launch of the new vegan menu.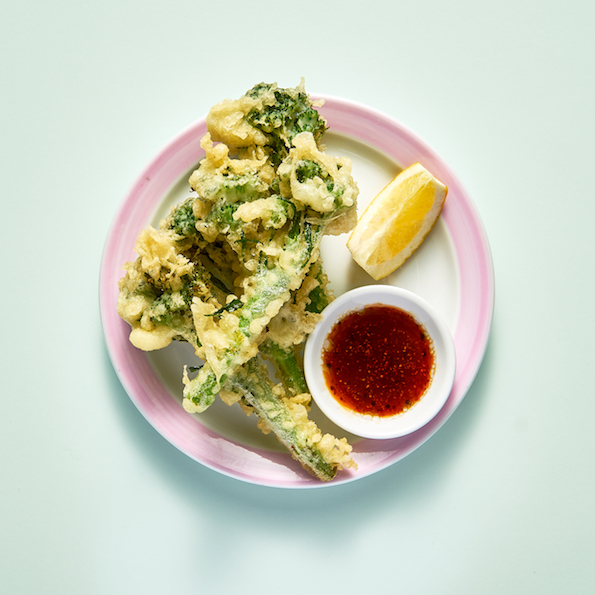 The sharing plates included tenderstem broccoli tempura with a warming, sweet and spicy dip; mizuna tofu salad (peppery green mizuna with tasty tofu and fragrant crunchy salad); spinach ohitashi (fresh greens in a soy marinade); tofu with togorashi and tare (silken tofu in a spicy, full-flavoured sauce); ochazuke (rice in a tea broth); tsukemono (housemade pickles) and one you can create for yourself at home: avocado, yuzu and radish ceviche (see recipe below). There was also the mushroom kinoko yakitori: two sticks of shimeji and shiitake mushrooms marinated in a tasty sauce.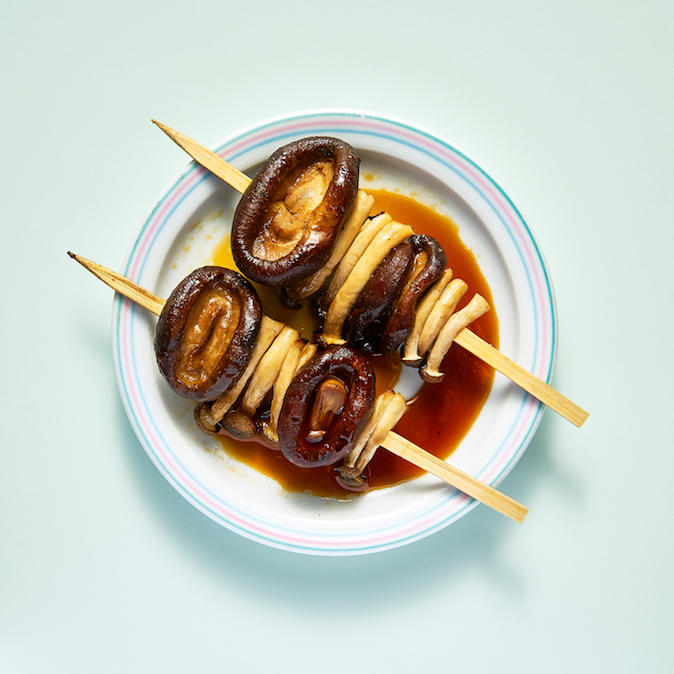 We also sampled the extensive drinks menu, which the helpful staff are happy to recommend to complement the food, with a tomu margherita – the rim of the glass was dipped into a moreish salty and spicy Japanese yuzu chilli powder, making the citrus hit of the margherita even more intense when sipped. There is also a choice of sake, beer and whiskey (including the Japanese shochu and umeshu) and soft drinks, so something for everyone.
Although we didn't experience it, the Covent Garden branch (there is also a Jidori in Dalston) offers all the colour and excitement of a karaoke bar downstairs, available for private hire. But the relaxed, fun and cosy atmosphere of the restaurant is ideal for pre- or post-theatre dining, being in the heart of theatreland, and is a unique foodie experience if you want something authentically Japanese, with all the atmosphere that goes along with it.
If you are not vegan and want to get the full Jidori experience, we recommend the chef's omakase, a platter of yakitori and sides which will awaken your taste buds, satisfy your appetite and have you planning your return visit!
Jidori, 15 Catherine Street, London WC2B 5JZ; 020 7836 3145; jidori.co.uk
Jidori's Avocado, Radish and Yuzu Ceviche from the new vegan menu
Half an avocado, sliced into 1-1.5cm pieces
Handful of fresh coriander leaves
Watermelon radish and cucumber slices, thinly sliced
One shiso leaf, torn into small pieces
For the green sauce
1 cucumber
1 jar yuzukosho (Japanese seasoning)
1 jalapeno pepper
1 bunch coriander
1 bunch raw spinach
Blend together all the ingredients for the green sauce. Place all the salad ingredients in a bowl. Squeeze a wedge of lemon to dress the salad. Pour as much of the green sauce over as you feel like. Top with black sesame seeds and a little sesame oil. Serve and enjoy!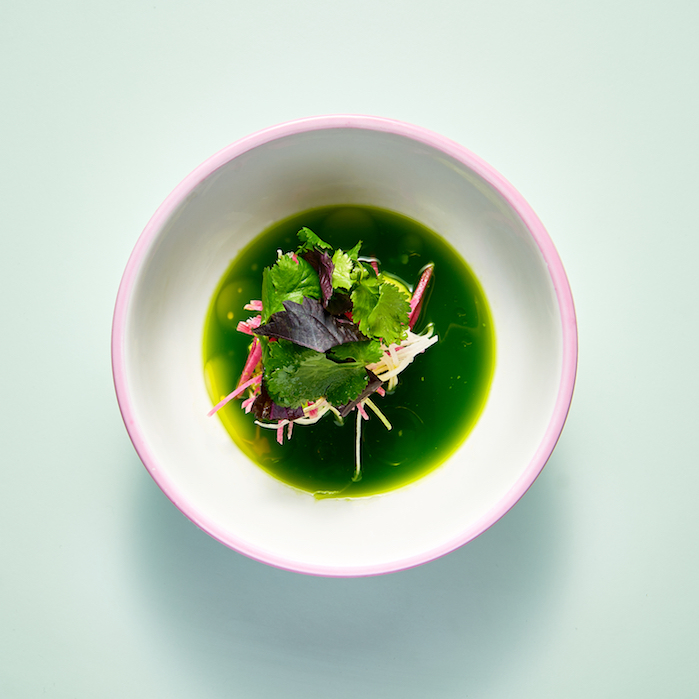 Photographs: Catrine Haland