Yoga in the Sky
The latest fitness trend reaches new heights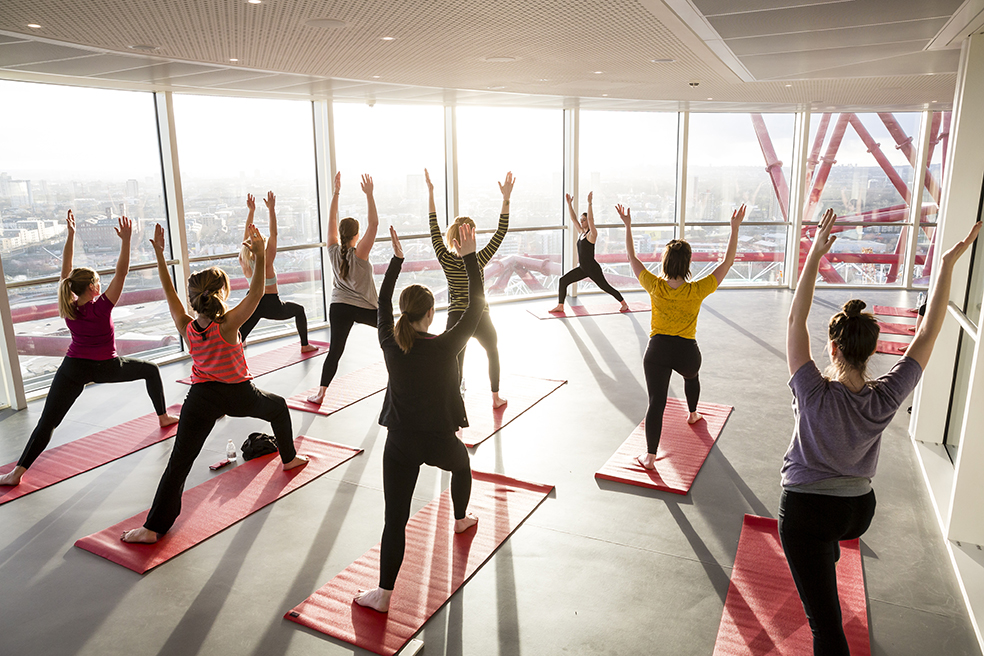 Living in a city with eight million other people it can sometimes feel difficult to escape the hustle and bustle. Enter then, Yoga in the Sky, the newest way to practise one of the oldest forms of meditation and exercise.
Held at the ArcelorMittal Orbit in London's Olympic Park the class is based on Hatha Yoga and our instructor explains that the focus is on 'equalising the positive and the negative' through physical postures, breathing, mindfulness and relaxation techniques.
While the yoga itself is a harmonious way to balance the body's opposing energies, it's the breathtaking views of London that add a new dimension to this peaceful workout. At 80m high, the towering landmark's yoga studio offers inspiring views from iconic buildings that include the former Olympic Stadium, The Gherkin, The Shard, St Paul's Cathedral, Canary Wharf and Wembley Stadium.
Movements are made up of well-known poses such as downward dog, tree pose and warrior, yet if you're looking for something more challenging the advanced classes take it up a notch by incorporating headstands, crow and the splits. The session is an hour long and was stimulating enough so that I felt flushed yet the meditative moments at the end meant I overlooked tired muscles.
Held every Saturday morning, Yoga in the Sky is perfect for those who want to deviate from their normal exercise routine and provides the perfect to opportunity to gain some head space for the weekend ahead.
Saturday mornings 7am-8.15am and 8am-9.30am £17.50 per session or £80 for a course of six, www.arcelormittalorbit.com
More inspiration:
Read Yoga as a life lesson on LifeLabs