What Psychologies learnt in 2013
New Year, new beginnings 2014 series: With every issue, the Psychologies team learn so much. Here, we look back at the best things we've learnt in 2013.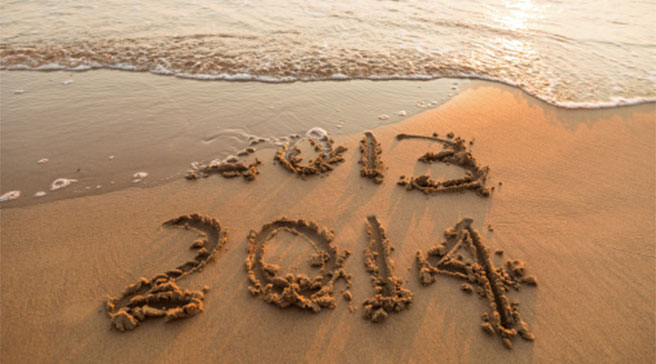 Every month, as we compile all the latest research, tips, and advice for the latest issue of Psychologies magazine, we find ourselves learning something new. After a lot of whittling down, we've managed to compile our favourite parts of each of the 2013 issues.
May
Spending time alone has all sorts of benefits.  Eric Klineberg, professor of sociology at New York University and author of Going Solo (Duckworth, £16.99) points out that people in their twenties see being alone as a 'mark  of distinction and success, not social failure', and that living alone allows us to develop confidence and independence, and is an opportunity for personal growth.
June
It may not make sense, but it seems breaking up can sometimes make a relationship strongerSeparation can give couples the space to work on personal issues that have been harming the relationship. But it's important that both parties  are committed to making the relationship work, and dealing honestly with the issues that caused the initial problems.
July
Nature has a relaxing effect on humans; this, we knew. But the development of this idea has led to a whole new branch of psychology being born. Ecopsychology is based on the premise that connecting to the ecosystem is good for us. According to psychotherapist and ecologist Paul Maiteny, our lack of engagement with the natural world causes 'inner ecological breakdown'. Increasingly, people are going on Wilderness trips at pivotal points in their lives.
August
Author Isabelle Grey (The Bad Mother, Quercus, £7.99) realised that doing the things that made her feel like a 'bad mother', such as leaving her children whilst she went to work, and claiming back a bit of 'me' time, were actually the things that made her a very good mother- she taught her children resilience and independence.
 To see what we learnt January- April, click here, and to see our favourite pieces of wisdom from September – December, click here. 
 You can buy these issues and other back issues of Psychologies magazine here. 
For more tips, stories and advice on making 2014 great, read the rest of our New Year, new beginning series, click here. 
–