What is a mantra?
What is a mantra? asks Jo Stroud, founder of Mantra Jewellery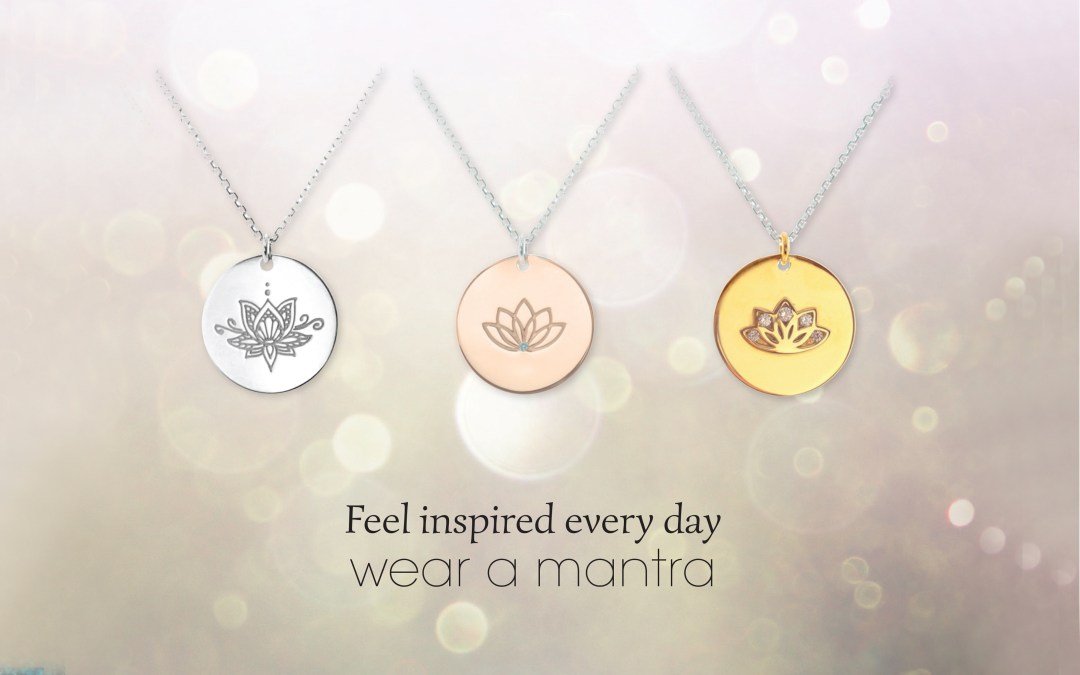 A mantra is a powerful phrase, designed to make a positive impact on the way that you feel.
For some, a mantra is spiritual. A phrase, often in the original Sanskrit, used to meditate with, to clear the mind of distracting thoughts, or to hold an intention. Sometimes, given to you by a guru or meditation teacher, as something unique to you.
For me, 'mantra' has a wider and more contemporary meaning, and a much wider application in life – as any phrase which makes a positive impact on how you feel.
It can be a phrase created by you; a quote you have read or heard; a piece of advice someone has given you; or simply a word that has meaning and impact for you.
It is always phrased in a positive way, intended to encourage and point you towards being your best self – not to punish or criticise you for being your worst self.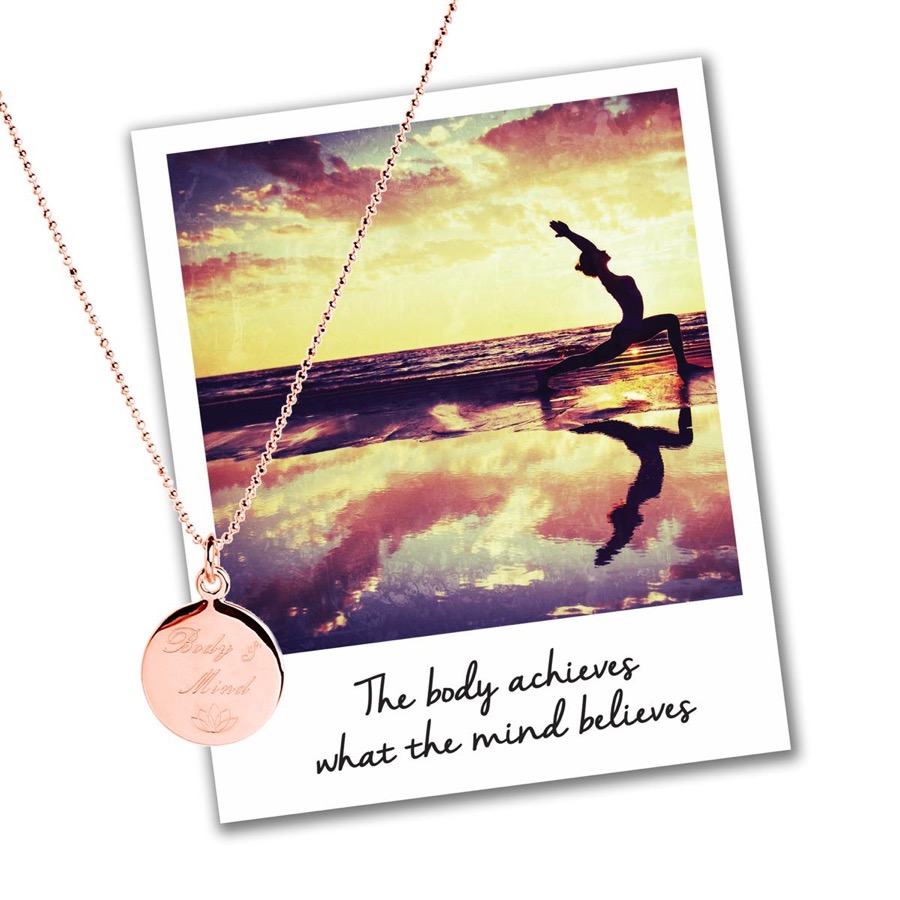 How to use a mantra
Your mantra can be said out loud, or repeated quietly to yourself, or written somewhere that catches your eye – on a postcard, poster or screensaver, for example. At Mantra Jewellery, we even create jewellery that enables you to wear your mantra and carry it with you all the time.
A mantra's intention is to focus your thoughts, to remind you of something, and to change your mood and mindset.
At different points in our lives, or on a given day, we can benefit hugely from words that resonate with us. It can be easy to slip into a self-defeating frame of mind, feeling overwhelmed by life's challenges or by difficult circumstances.
A mantra can bring our mind back to a more positive, open and resolute position, so we are energised and empowered to move forwards.
Mantras change mindset. They bring motivation, they strengthen resolve, and they give focus. They reassure, they comfort, they inspire and uplift, they energise, they toughen our minds. Most powerfully, they bring self-belief.
I have a saying that captures the power of a mantra for me:
"A mantra can't change the world. But it can change the way you feel – and that can change your world."
Seven mantras I live by – Jo Stroud
I have always been a keen collector of inspirational quotes, stemming from my days at school when I loved creative writing, through to studying English at university. Quotes and sayings from Oscar Wilde and Baudelaire, to Coco Chanel and Audrey Hepburn, peppered my walls and filled my notepads.
But it is only as I have become older that I have grasped how to use this habit of collecting great phrases as a guide for living my life. I now have a number of go-to phrases that I use for inspiration, focus and guidance. Sometimes, to remind me to think differently; sometimes, to keep me motivated when things are tough; and sometimes, to kick my butt into activity.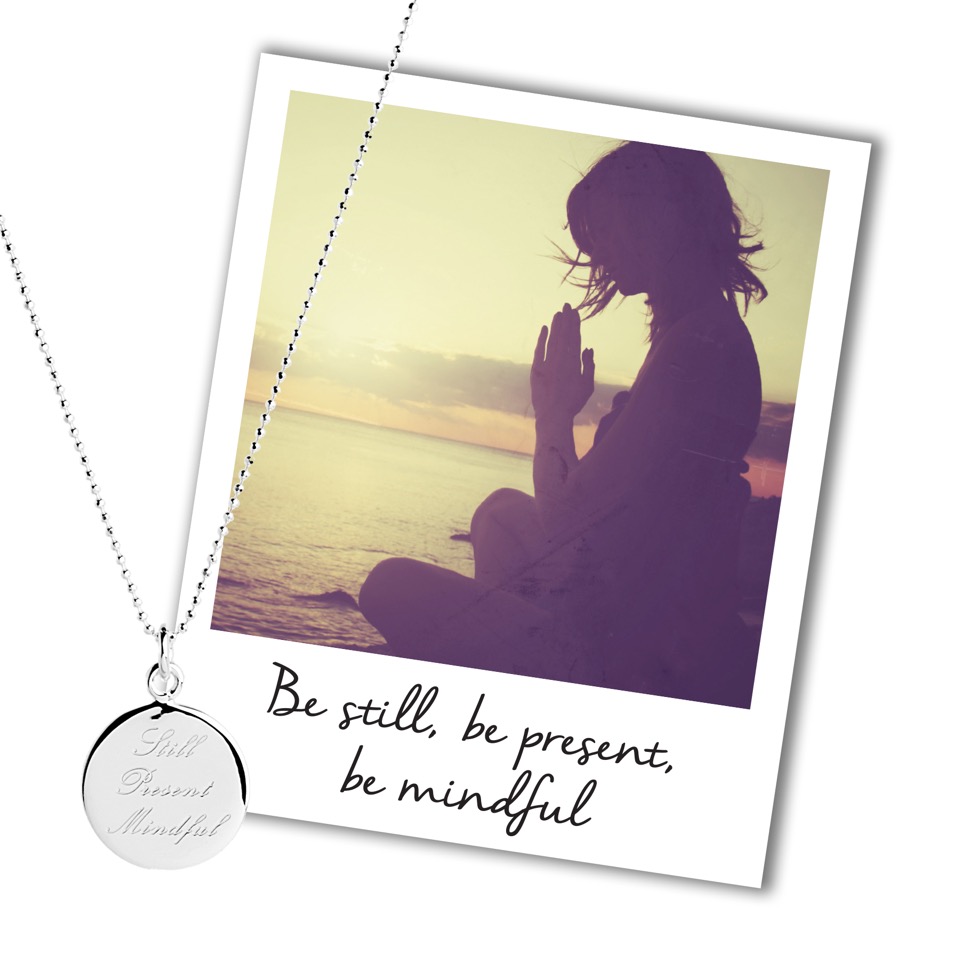 Here are the seven mantras that I live by:
1. 'Change my thoughts and I change my world'
This is the single most important one for me, because it reminds me that I am in control of how I experience life. I have a tendency to think negatively sometimes, so this reminds me to change my outlook and stop expecting the worst to happen. It's adapted from something Norman Vincent Peale wrote in 'The Power of Positive Thinking', a brilliant and inspiring book; and I have it engraved on my 'myMantra' pendant.
2. 'Go confidently in the direction of your dreams. Live the life you have imagined'
This is based on a line from Henry David Thoreau, the great American essayist and naturalist. I love this quote, and find the instruction to 'live the life you have imagined' a powerful reminder that we have control over how we live our lives. Only we know our dreams, and only we can create that life.
3. 'If it doesn't challenge you, it doesn't change you'
I came across this phrase when I trained for the marathon, and it really resonated with me. I find that achieving something that really pushes me, and that I find hard to do, has a powerful and lasting impact on me, as I am fully engaged and can't do it on autopilot.
4. 'Tomorrow is created by what you do today'
This is a mantra I use a lot in business, but it also applies to life generally. It's a reminder that you will only achieve the future you want, if you start working for it today. Don't just react to circumstances and get bogged down in what is immediately in front of you: take time every day to do something which builds your future.
5. 'Just move'
A simple mantra to remind me to build activity into my daily life. Walk up the escalator; take the stairs over the lift; jump on the treadmill for 20 minutes when I get home, rather than turning on the tv; do a country walk at the weekend, finishing with a pub lunch – rather than going straight to the pub!
6. 'Bring your own sunshine'
My mum isn't very well at the moment, so there are lots of trips to hospital, doctors' appointments, and challenges to deal with. But I decided several months ago that the best thing I can do is to keep Mum positive and upbeat, and meet the challenges with a light touch and a sense of humour. We laugh when we can, take joy in the moments, and look for the funny side of things. So, in my head, when I am with Mum, is the mantra to 'bring sunshine', which is an easy reminder.
7. 'She who is brave is free'
Lastly, but very importantly, is this mantra. I love this sentiment, and find it genuinely inspiring. It is easy to be afraid of things in life, but if you let your fears conquer you, your life will be narrower, flatter, less colourful. Courage to live your life how you want, and courage to push through your fears, brings you genuine freedom and happiness.
What are the mantras you live your life by?
Click to find out more about Mantra Jewellery.