Weleda: Spring in the garden
Psychologies Wellness Director, Eminé Rushton's husband, food and nature writer, Paul, celebrates the abundance of spring, alongside the notorious nettle – bringing wisdom from Weleda's own garden in Derbyshire to his humble plot in Kent
We have had snow and showers, gales and gushes of the brightest sunlight… the journey into spring has not been without its surprises.
For us, with our postage-stampsized back garden, supplemented by a plot at our local allotment, things suddenly pick up a gear at the end of February – a beautiful little crocus forces its head up through the crumbling path outside our front door and I spend an enjoyable, if wet, Wednesday, popping my red and green broad beans into the soil, along with my well-chitted potatoes.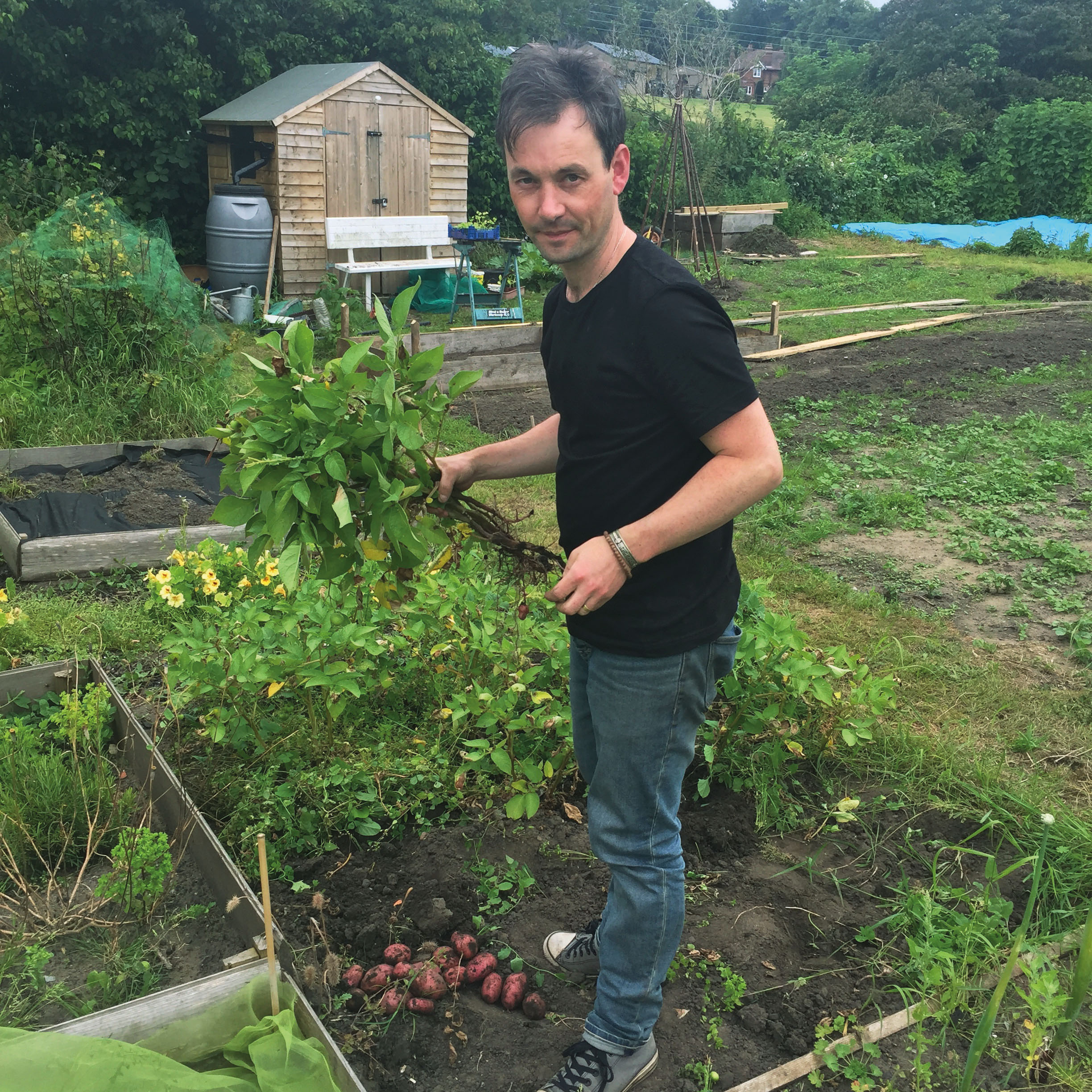 Paul working on the allotment where he makes his own nettle fertiliser
At the Weleda farm, the same flurry of activity abounds, if on a much more orderly and intensive scale! We began our year-long partnership with Weleda recently and we'll be taking guidance from Weleda's garden manager, Claire Hattersley, as we try to introduce biodynamic methods to our own garden.
We receive an excited note from Claire saying, 'We're seed-sowing at full pelt on the farm now – for two days solid. There's such prolific leaf growth at this time – and a sense of being surrounded by this powerful life force and optimal vitality. You notice birdsong, bees and butterflies again. A festival of abundance – everything is wonderfully fertile.'
More for your nettle
Too often seen as a weed to be plucked, the humble stinging nettle is eminently useful. Weleda grow it as a crop for medicinal use; add it to the compost heap; and it's an abundant food source for wildlife. At this time of year, the young leaves are everywhere. When foraging for nettles, it's best to avoid the well-trodden paths and to seek out the young, fresh tips for all culinary and medicinal use.
For these, too, it is advisable not to harvest nettles after flowering between July and September – so now is the time (but leave some for the butterflies and bees). 'Grasping the nettle' is sound advice but I'd don a decent pair of gloves, too. As always, good, conscious foraging involves leaving plenty behind for others, and for the plant's own recovery. In the biodynamic garden and plot, nettles are incredibly useful.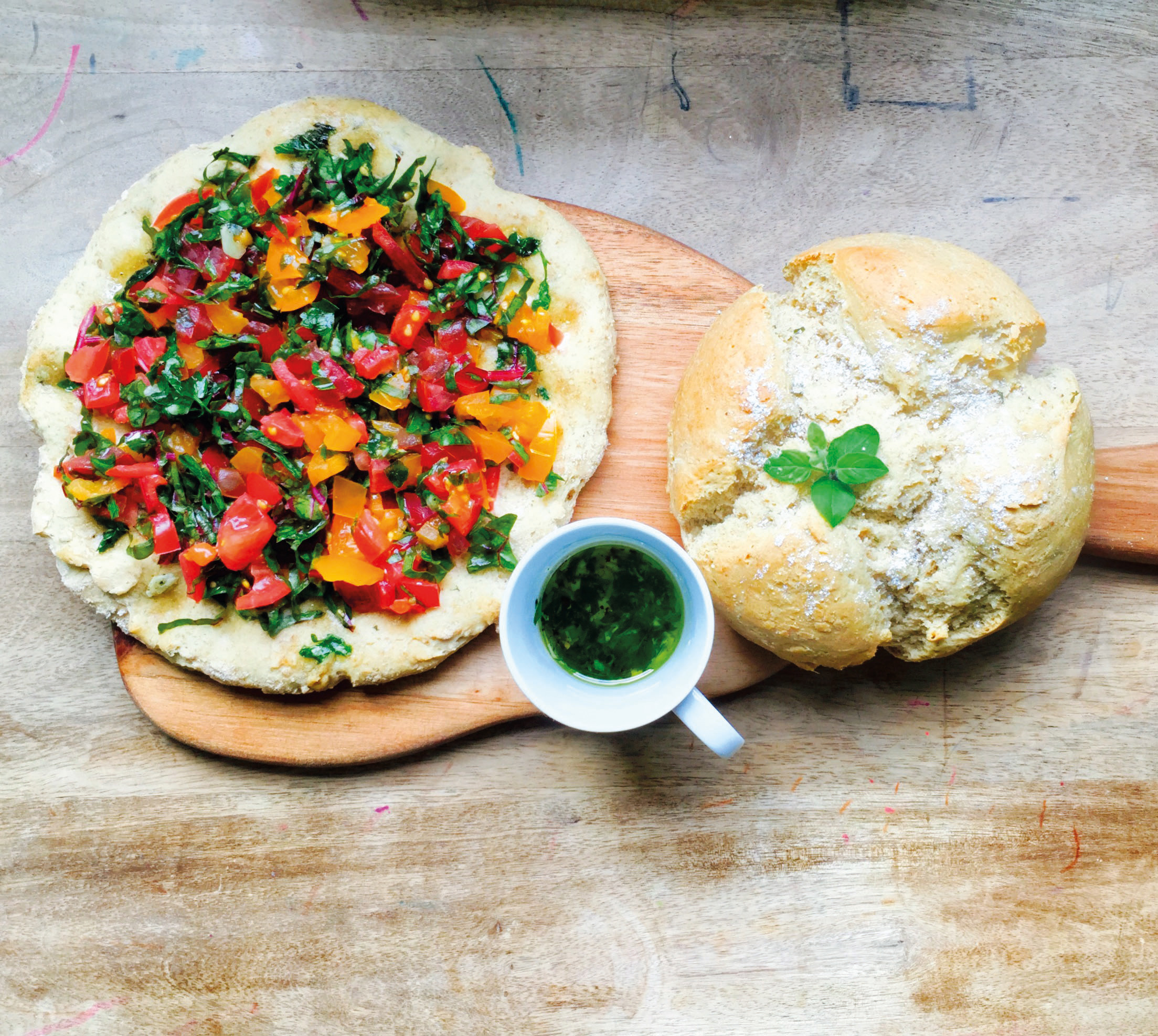 Homemade bread and pizza with nettle pesto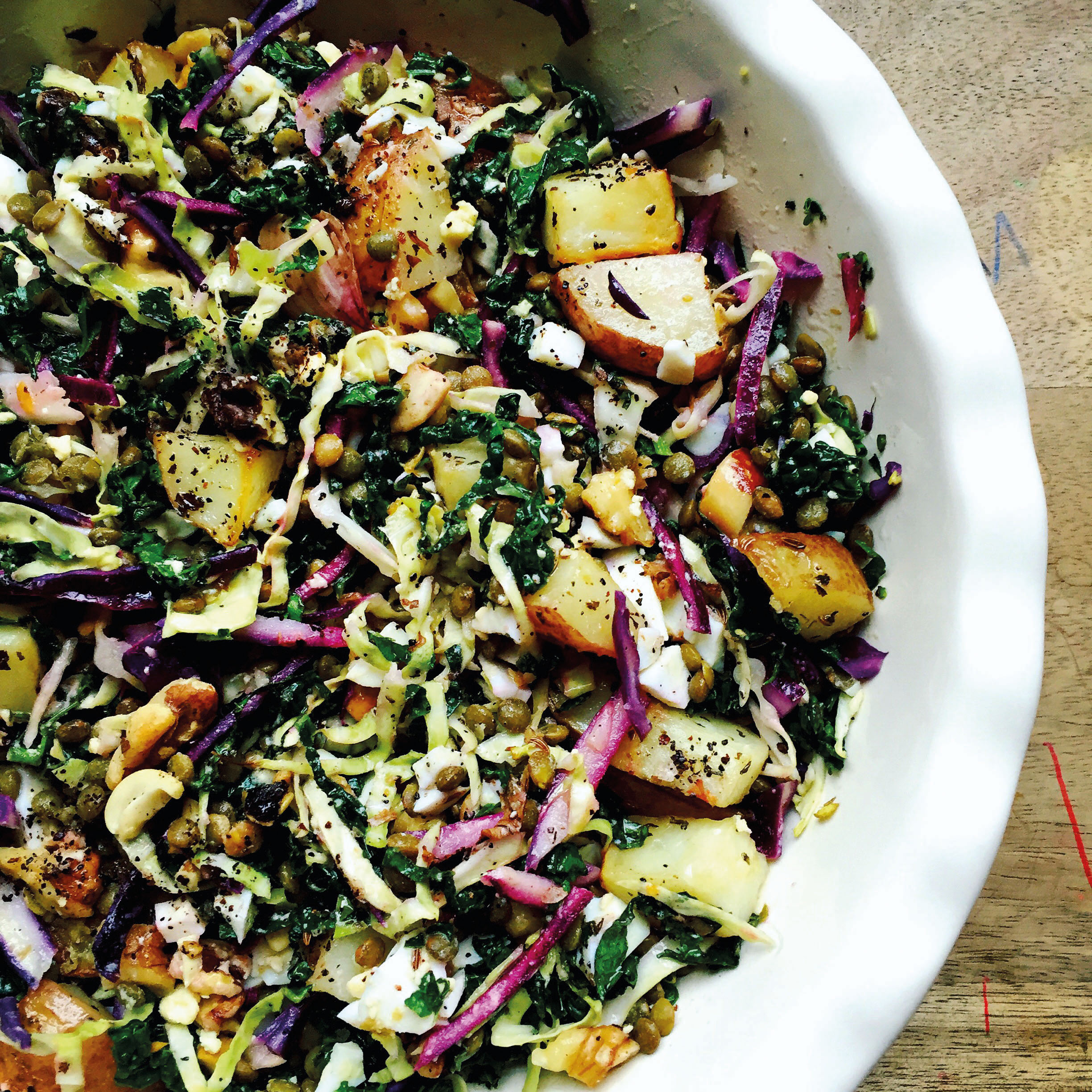 Spring potato and nettle salad
'At Weleda we actually grow the stinging nettle as a crop for use medicinally, harvesting the flowers and the whole plant,' says Hattersley. 'It is used in one of the biodynamic compost preparations, to nurture the garden. The Weleda gardeners also chop it up and put it in the compost heap as an activator.
'Additionally, it's useful as a plant food in the gardens (soak in water for two weeks, then dilute the filtered liquid 1:10) and as a greenfly spray (soak in water for 24 hours, filter, then spray directly onto the aphids). Plus, it's beneficial for wildlife, as nettle flowers are food for several species of butterfly, including the Small Tortoiseshell, so it's always welcome in Weleda's 13-acre herb gardens,' says Hattersley.
At home, we cook with nettles a lot – they're rich in vitamins A, C and E, and minerals, such as iron and calcium. We love them in a garlicky soup with stock, vegetables and a spud or two. We make nettle tea and a hot mixture of nettle, camomile and thyme during hayfever season. We also concoct what is a surprisingly delicious beer – a simple four-day brew from nettles, lemons, unrefined organic sugar, cream of tartar and brewer's yeast, produces a nutritionally superior pint.
Nettles are a true convenience food; free, versatile and valuable at both ends of food production and preparation – long-seasoned and, often stingingly, overlooked.
For more from Paul, follow @thebalanceplan
Restore and revive
The Weleda gardeners are busy harvesting blackthorn leaves (if you've ever had sloe gin, you'll know the blackthorn berry). Weleda uses its extract – from the new leaves that appear on the thorny black branches in early spring – in their Skin Tone Lotion, £8.50. This is a great product for toning tired limbs; reviving aching legs – it's no accident that Weleda make so many products for gardeners!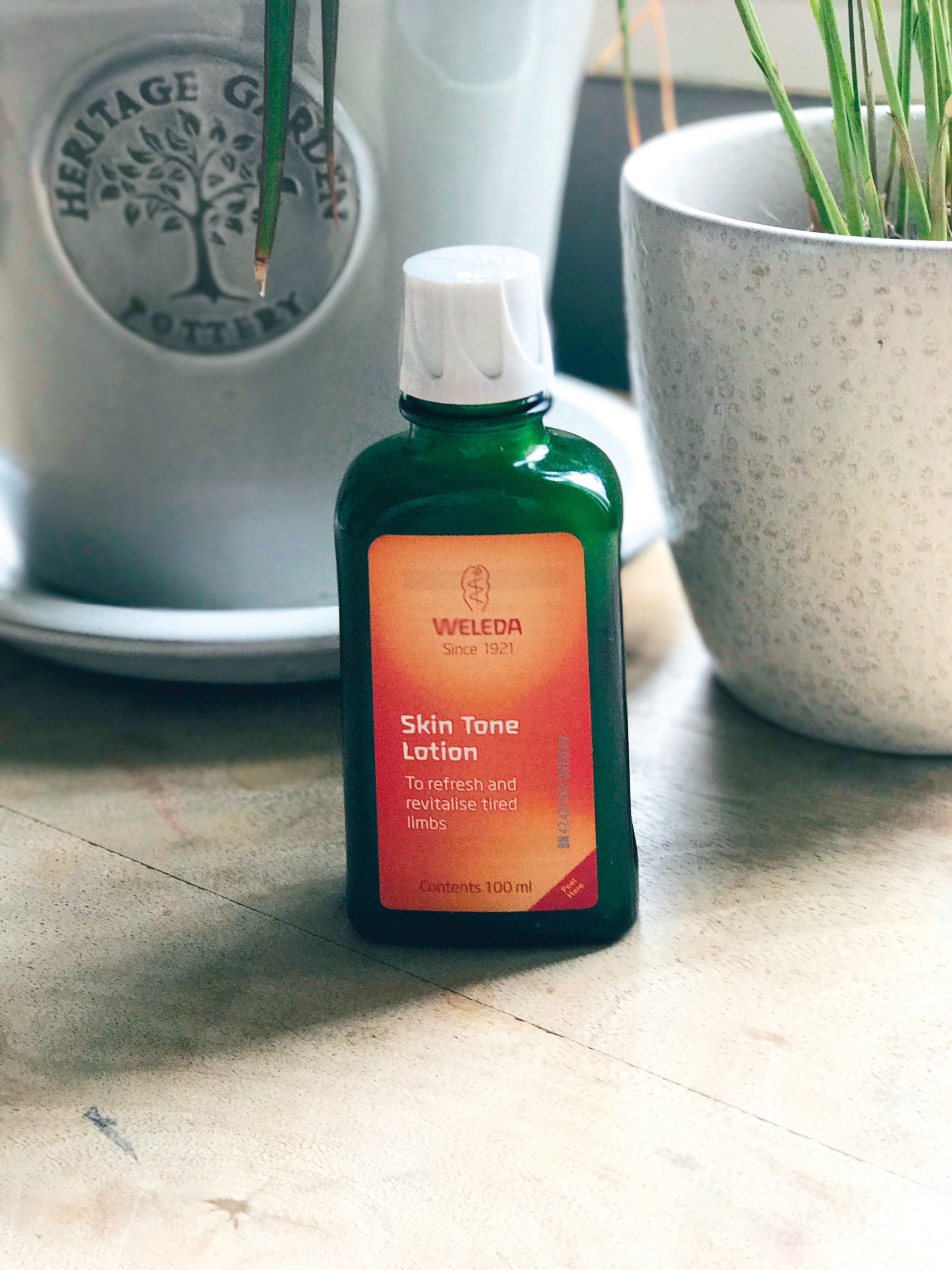 Find out more at weleda.co.uk and follow @weledauk
Main photograph: iStock