Walk to Work Day
Lizzie Heathcote spends a morning of mindful walking in preparation for the national Walk to Work day...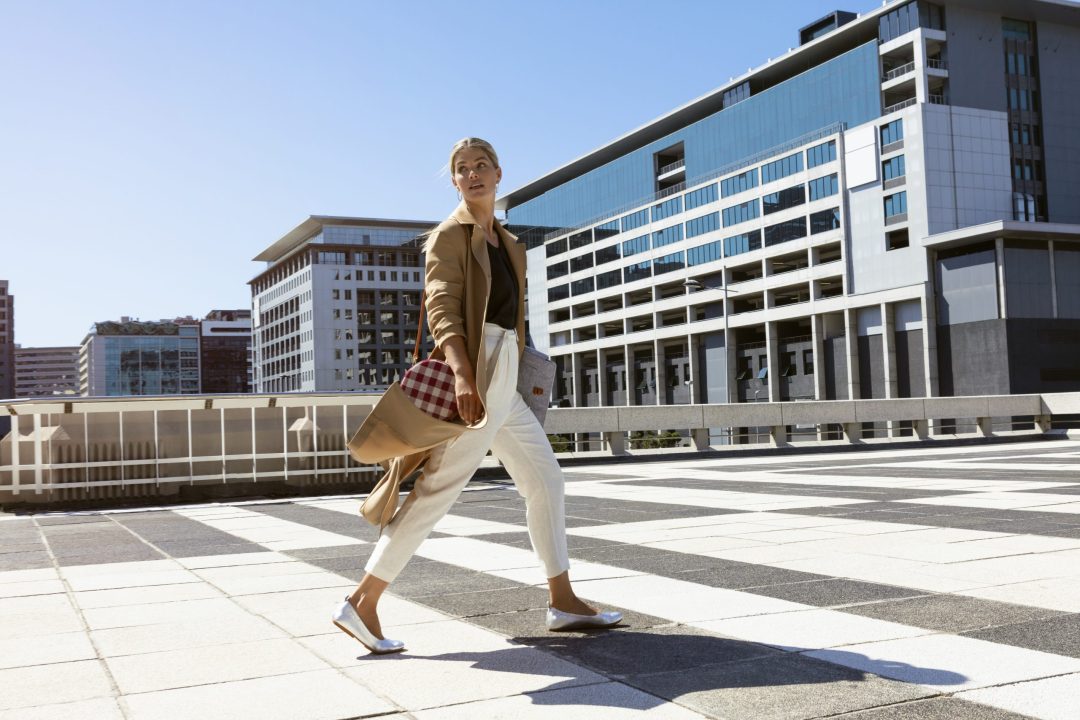 Friday 5 April 2019 is national Walk to Work day and in preparation, I spent a morning of mindful walking with the people from FitFlop, who, with their stylish, comfortable shoes, are natural champions of the initiative.
To get in the spirit, I travelled on a slow train to the fringes of central London then walked the mile into the centre. My route took me past Buckingham Palace and through Green Park – what a treat on a spring morning, especially compared to packing into a rush-hour Tube train, an experience that, apparently, can creates stress-levels similar to those experienced by a fighter pilot.
We were joined by Emily from the Mindfulness Project, who got us walking in a circle while she talked us through a simple exercise of focusing on the different parts of our bodies. We stood and felt our connection to the earth – a simple yet wonderfully grounding experience. Then we used our senses to connect to the world around us; the feel of the breeze on our skin, the sound of birdsong, the majesty of the great London plane trees in the park.
And then we wandered, using our senses to root us in the present, focusing on whatever took our fancy. I was drawn to one of those wonderful old trees and stood at the base, awed by height, my fingers running over the grisly bark. Just 10 minutes out of my day, but I felt a real sense of calm for hours afterwards.
fitflop.com, londonmindful.com
How to make the most of your walk to work
Simon Sweeney, Marketing Manager UK & Ireland, Merrell, shares some advice:
1) Put your best foot forward
Wear the right footwear for comfort and support on your commute. We're not saying that you need to adopt a full blown 4-season hiking boot just to walk down Oxford Street, but, a supportive shoe is a must. Such as the new Merrell Ontario leather hiker, a hybrid shoe to meet both your practical commuting needs and also your style needs. It looks great with jeans and is perfect for weekend wanderings to a country pub too.
2) Switch it up
Vary your walking routes to get you to work regularly to keep the journey interesting and remove the monotony from the daily grind.
3) Walk and talk
Walk with a friend or colleague to keep motivated and maximise your time together outside of the office. A regular work walk provides a great opportunity to natter and is a nice, change of scene from the water cooler.
4) Step yourself into a positive mindset
Use your walk as 'me time' to reflect and prep for the day ahead. With each step, walk yourself into a positive mindset, it will carry you through the rest of your day.
5) Love your LISS (Low intensity steady state)
Don't forget that walking is a form of exercise burning body fat while not stressing the body. So, working walking into your day-to-day schedule before even sitting down at your desk, is a win-win situation.